This guide shows the complete walkthrough of the "A Rising Tide" treasure hunt in Far Cry 6. You can start the treasure hunt by reading the note at the highlighted location in Sierra Perdida.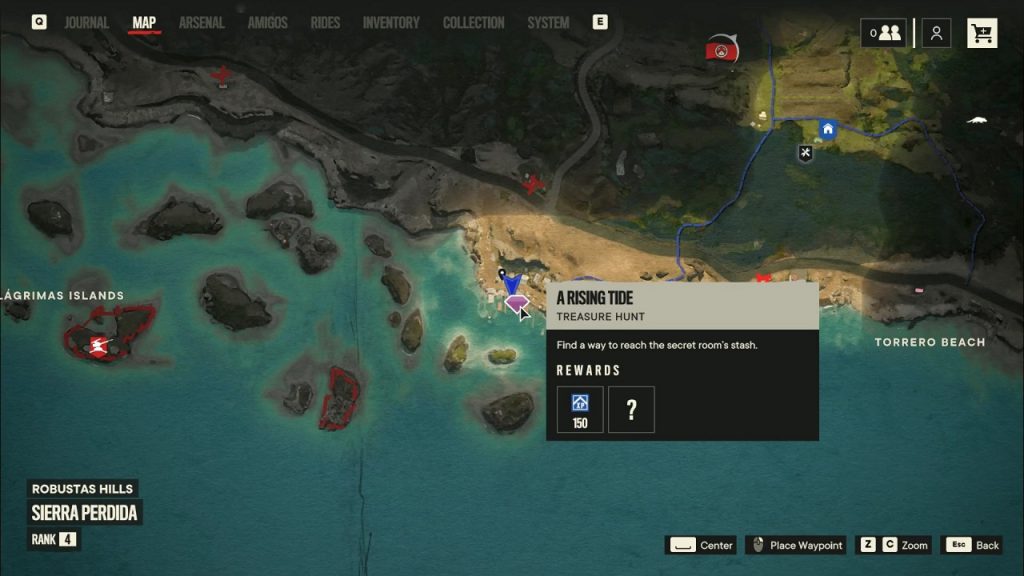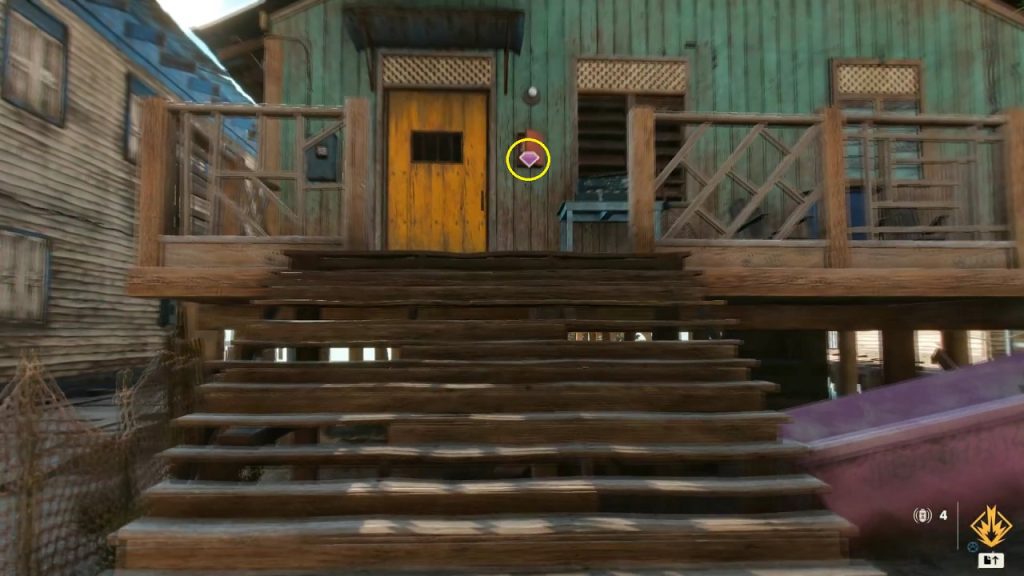 ---
Unlock the Village Stash Room
After reading the note, go inside the building. You will see 5 switches here with names of legends of 67′ written near them. To get access to the cache of supplies you will have to press the switches in the correct order. To know the correct sequence, you can find 5 boats around Yarabi with the names of legends and corresponding numbers written on them. You can also get the sequence from a note underneath the house. Even if you don't have the sequence with you, you can press the buttons in the correct order as shown below to get the treasure.
1) El Tigre Del Mar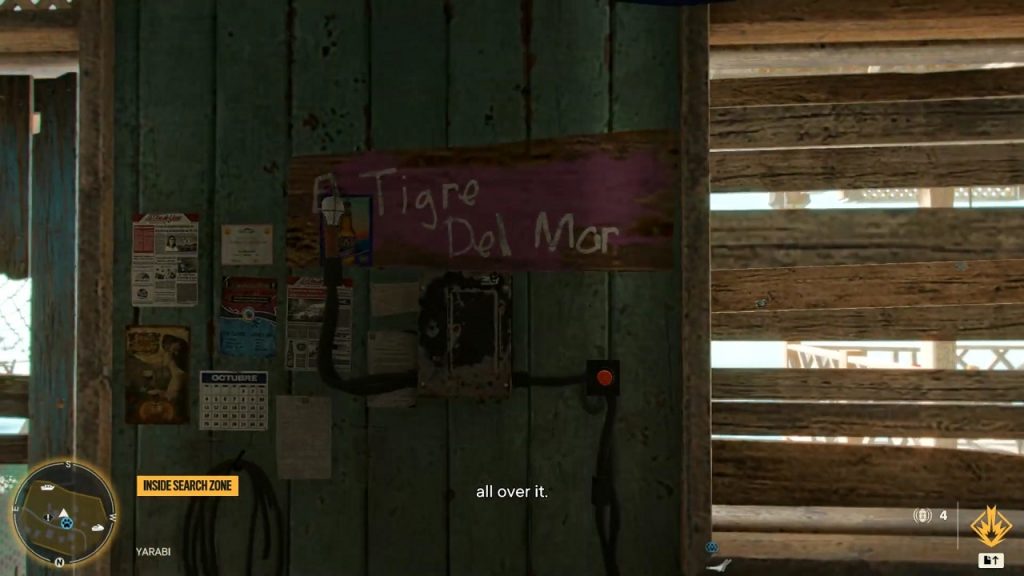 2) Papi Chulo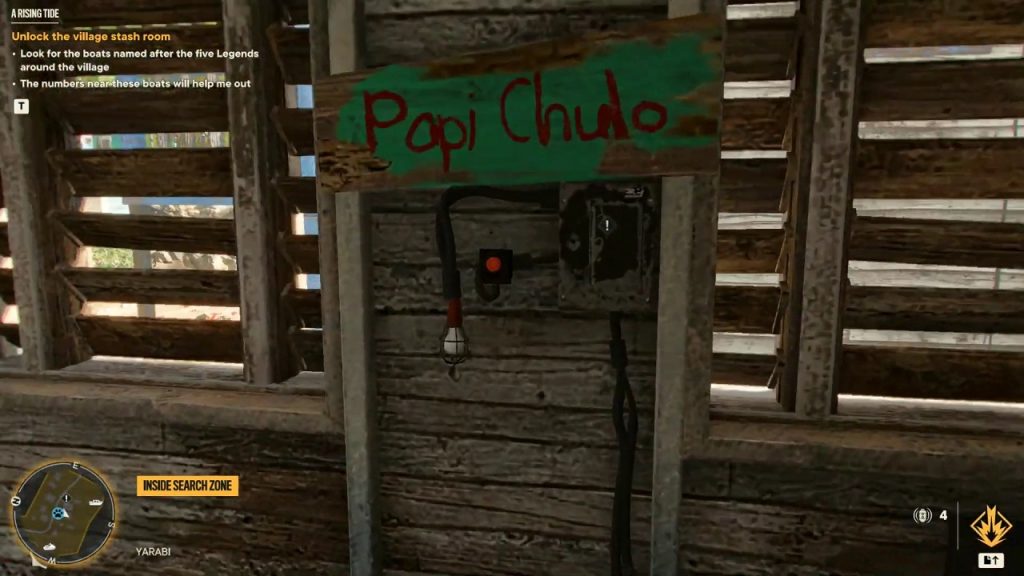 3) El Lucky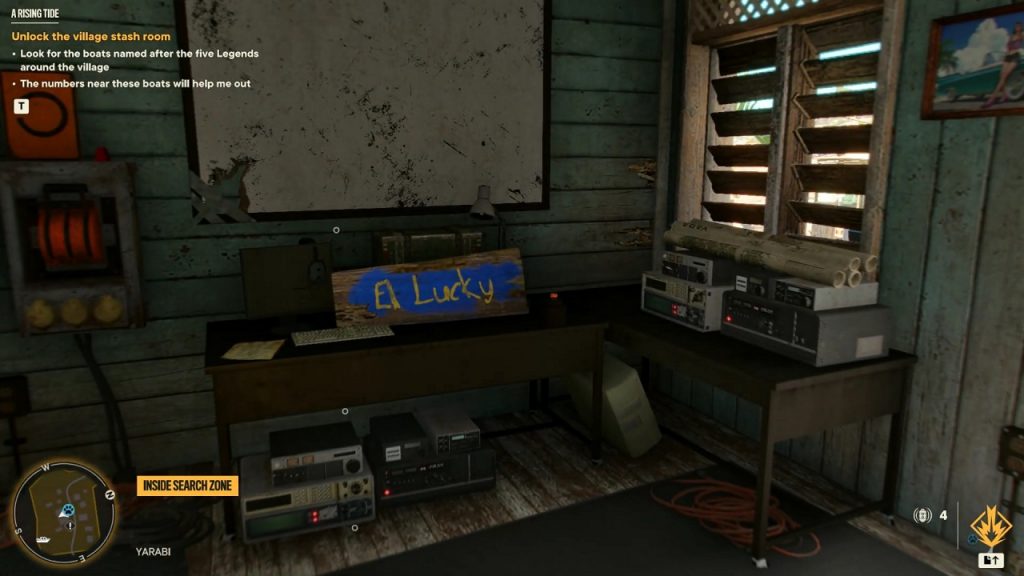 4) Clarita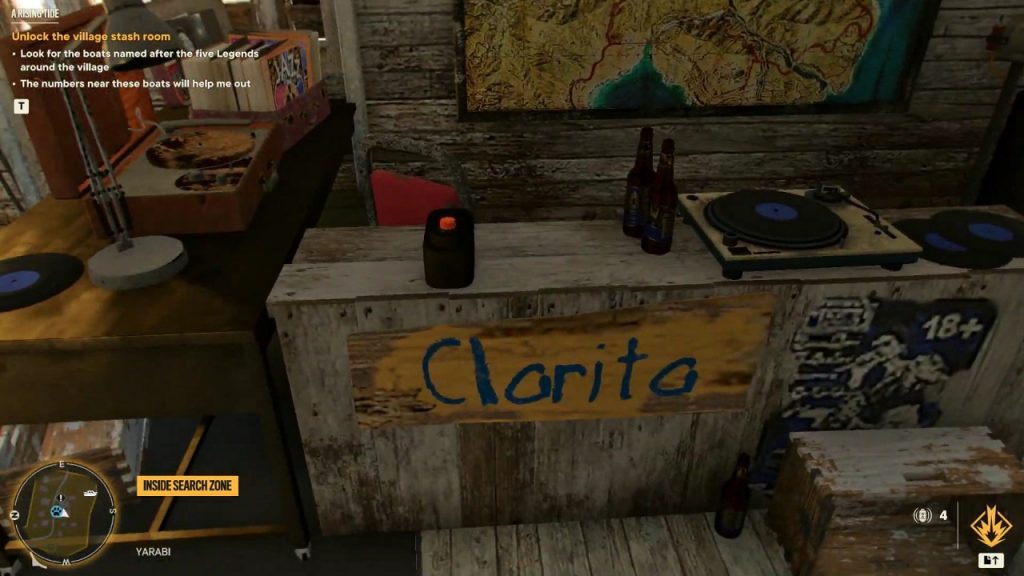 5) Roja Victoria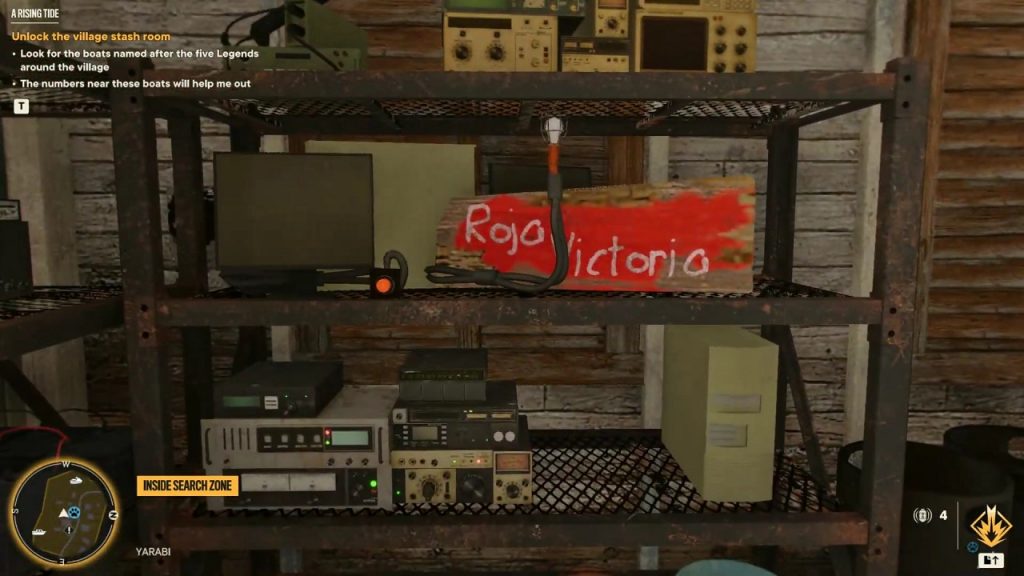 Pressing the switches in the correct order will unlock the green door as shown below. Go inside and open the chest to finish the treasure hunt.