A Thief in the Night Side Quest Walkthrough
This guide shows the complete walkthrough of the A Thief in the Night side quest in the Hogwarts Legacy game, which released on 10th February 2023. This quest will be available after you have completed The High Keep main quest.
---
Speak with the Irondale vendor
After the quest becomes available, talk to Padraic Haggarty in Irondale at the location shown in the pictures below.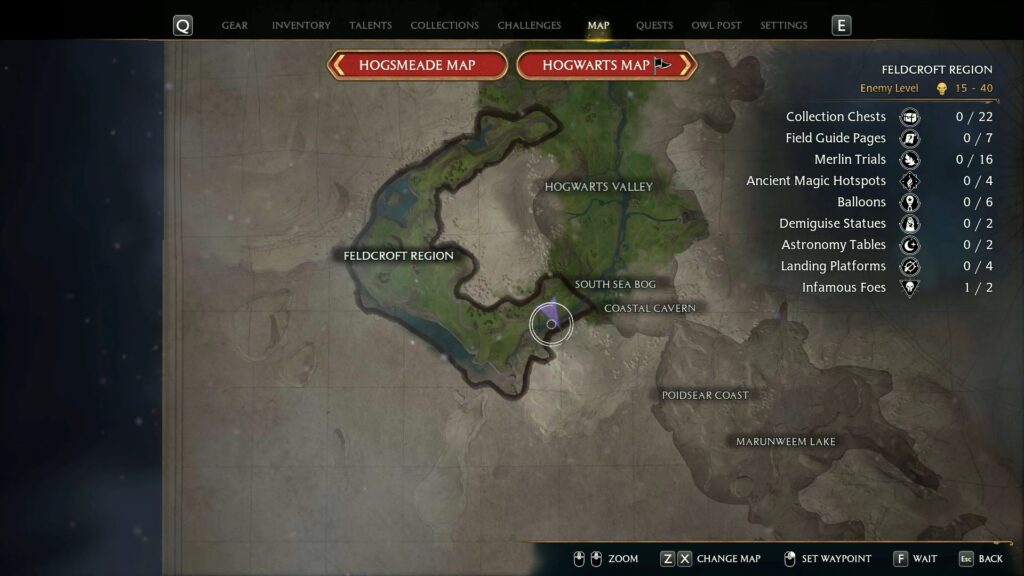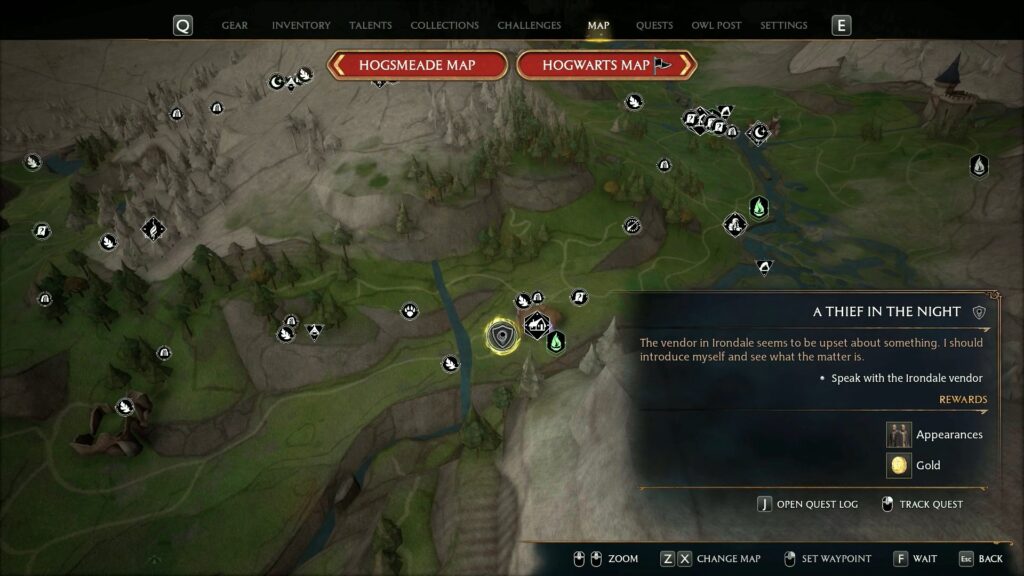 ---
Return to the scene in Irondale at night
After talking to Padraic Haggarty, open your map and press the right joystick (R3) to change the time of the day to night.
---
Look for clues at the scene
Use Revelio in front of the shop and it will reveal some gold coins on the right side of the shop as shown in the picture below. Pick up the cold coins there.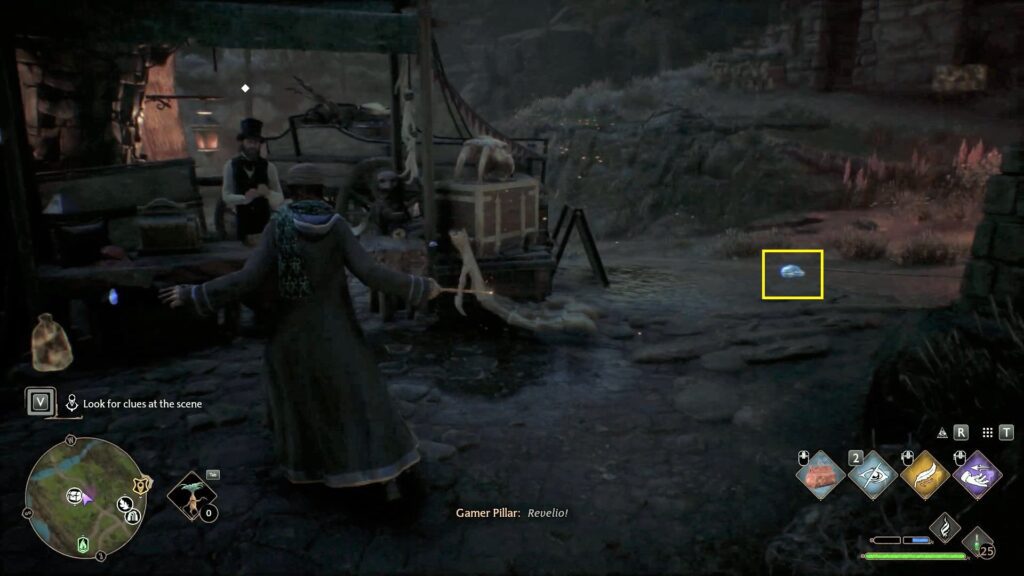 ---
Follow the trail of coins
Using Revelio will reveal more cold coins. Follow the trail and it will lead you to a Niffler Den as shown in the picture below. You can directly go there without following the trail of the coins.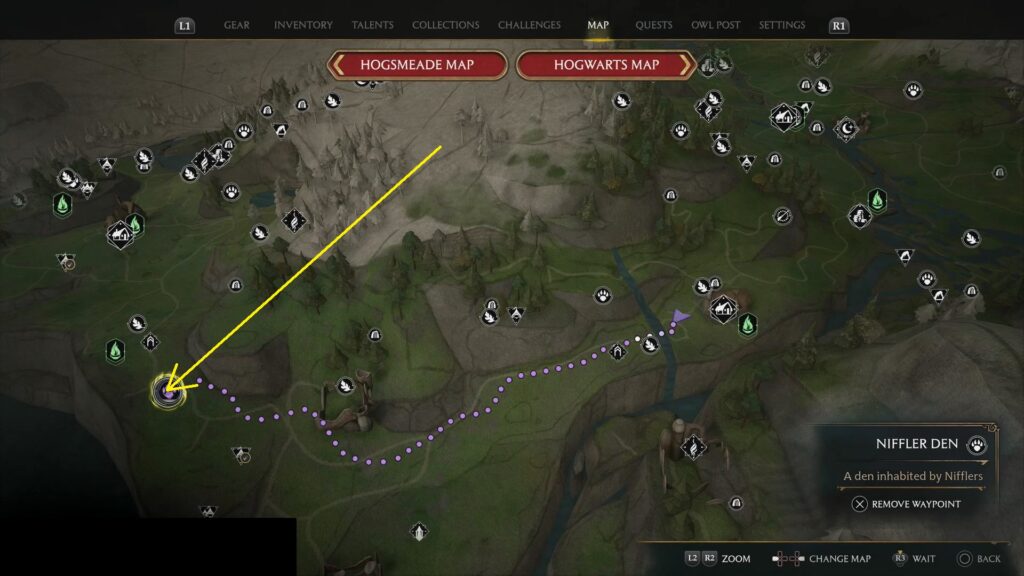 ---
Capture the thief
You will find a Biffler in the area. Use your Nab Sack to capture it. If you are having difficulty capturing the Niffler, then use Levioso to lift it up and then use the Nab Sack as shown in the picture below. Also, don't forget to collect The Haggarty Family Heirloom from the top of the Niffler Den as shown in the second picture below.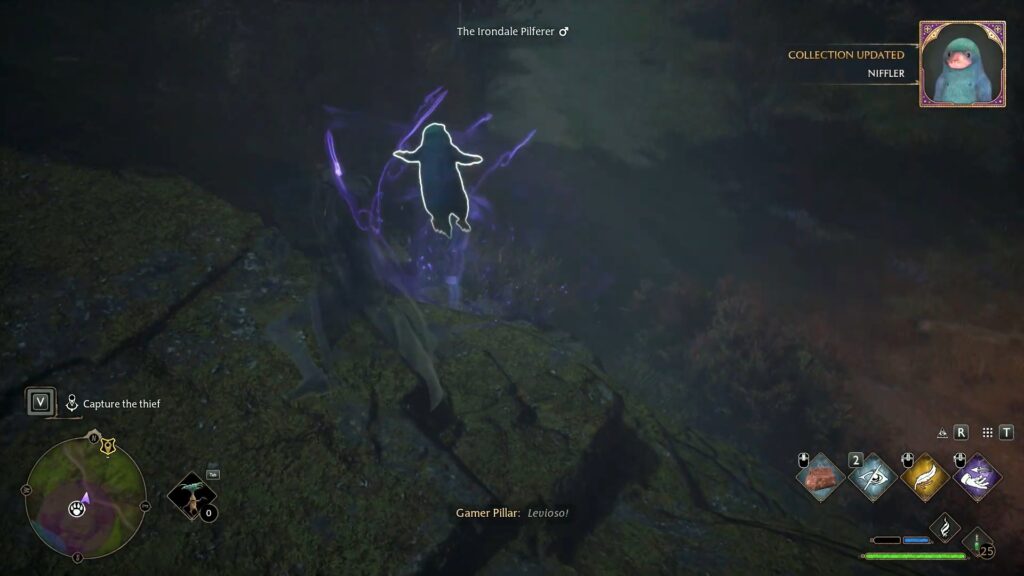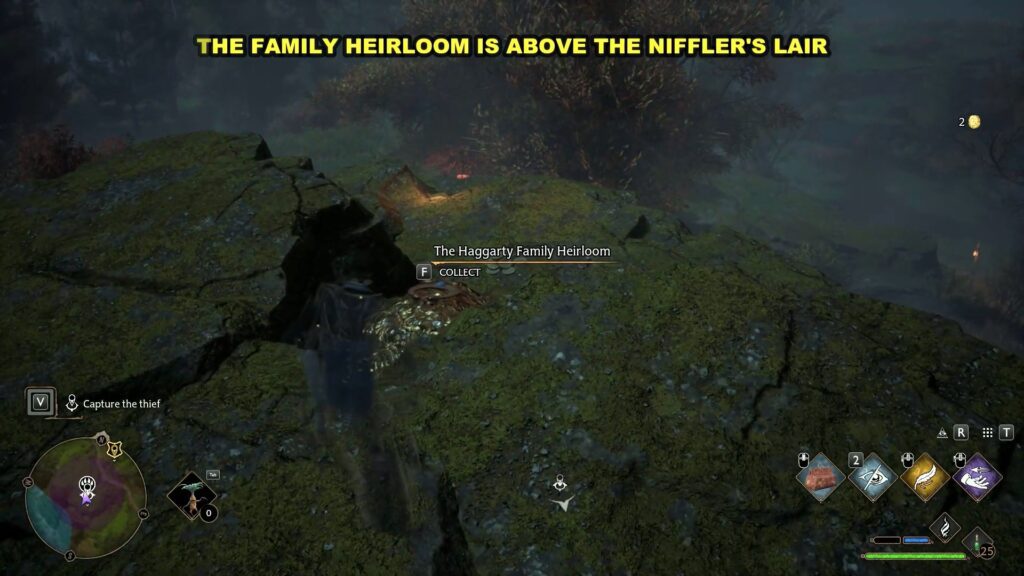 ---
Return to Pádraic Haggarty
Go back and talk to Pádraic Haggarty to complete the quest.