There are a total of 15 Criptograma Chests and 30 Criptograma Charts in Far Cry 6. Criptograma Chests get marked on the map as you get near it. To open a Criptograma Chest you will need to find 2 Criptograma Charts nearby, which act as keys to open the chest. On opening the chest you will find a Piece of Armor.
Near the Charts, you will find a blue marking pointing towards it. There is also a wind chime near the chest and charts. You can follow the noise of the wind chime to locate them. This article shows the location of Criptograma Chest & Criptograma Charts in the Aguas Lindas region of Madrugada.
---
Aguas Lindas Criptograma Chest 1/1 and Criptograma Charts #28 & #12
The Criptograma Chest is on the northern coast of Aguas Lindas at the location as shown in the picture below. It is in the building near a dockside pickup point at the highlighted location.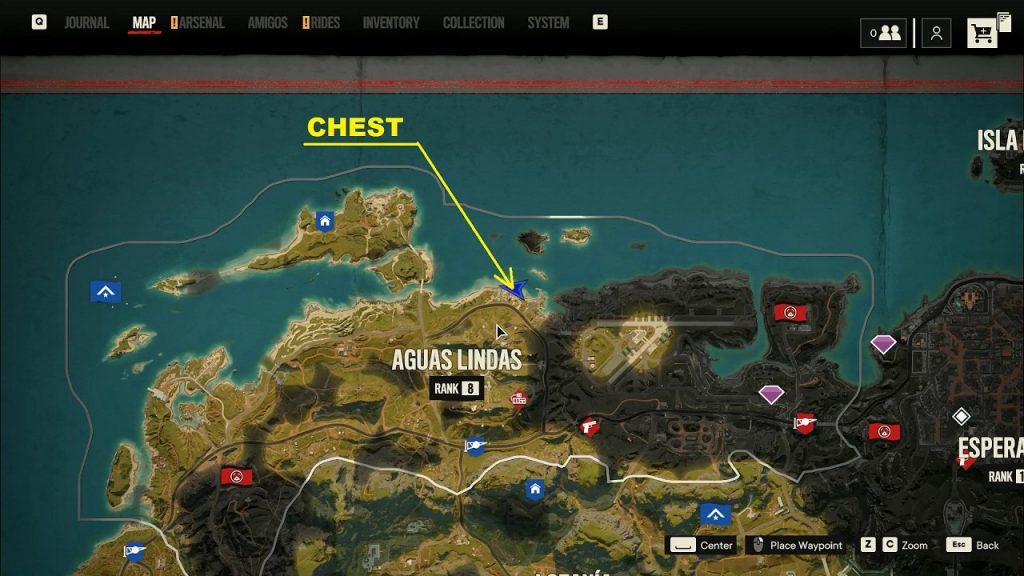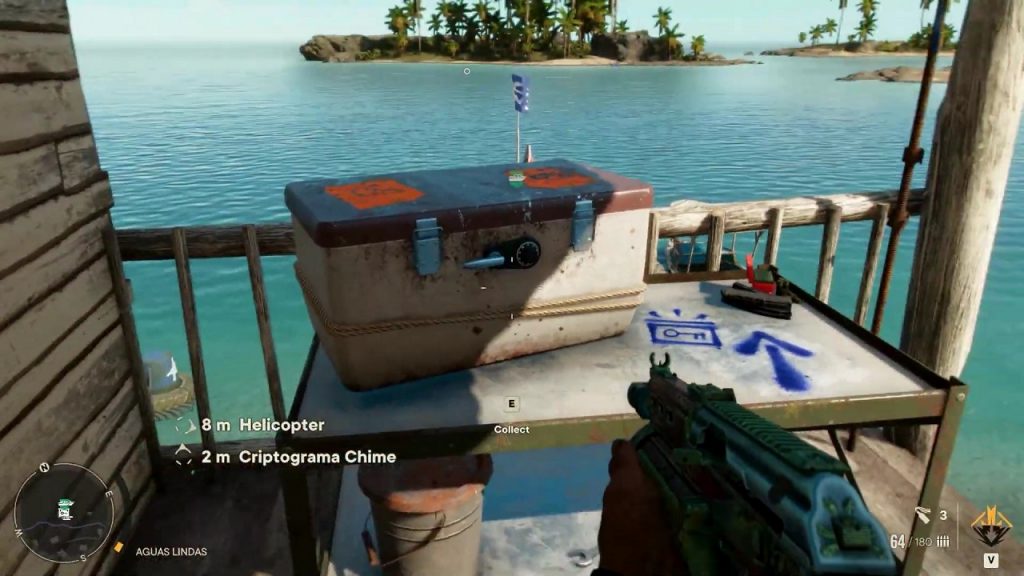 Criptograma Chart #28: The first chart is on the island north of the chest location as shown below. Use the dockside pickup point to spawn a vehicle and go to the northern island to get the chart.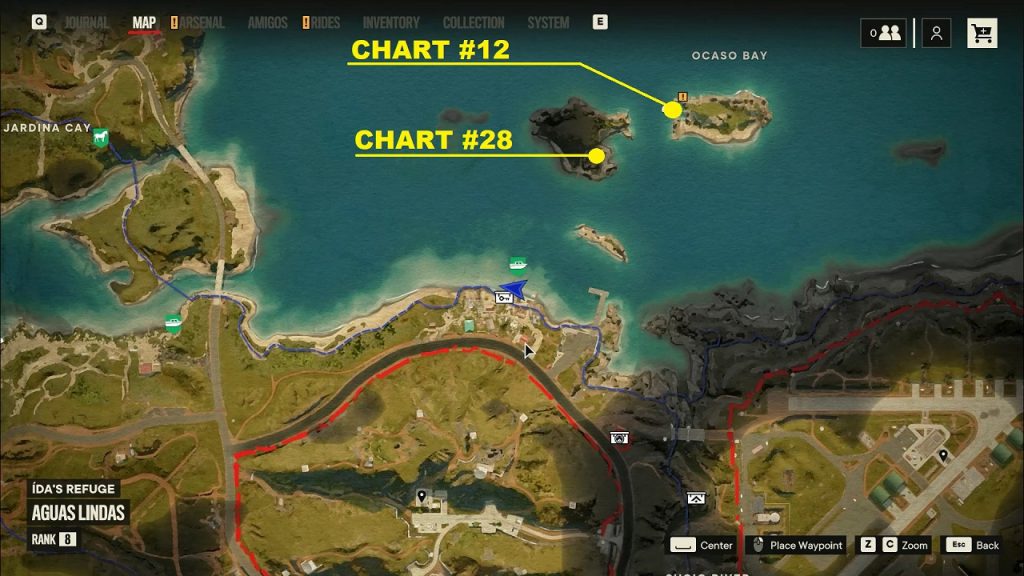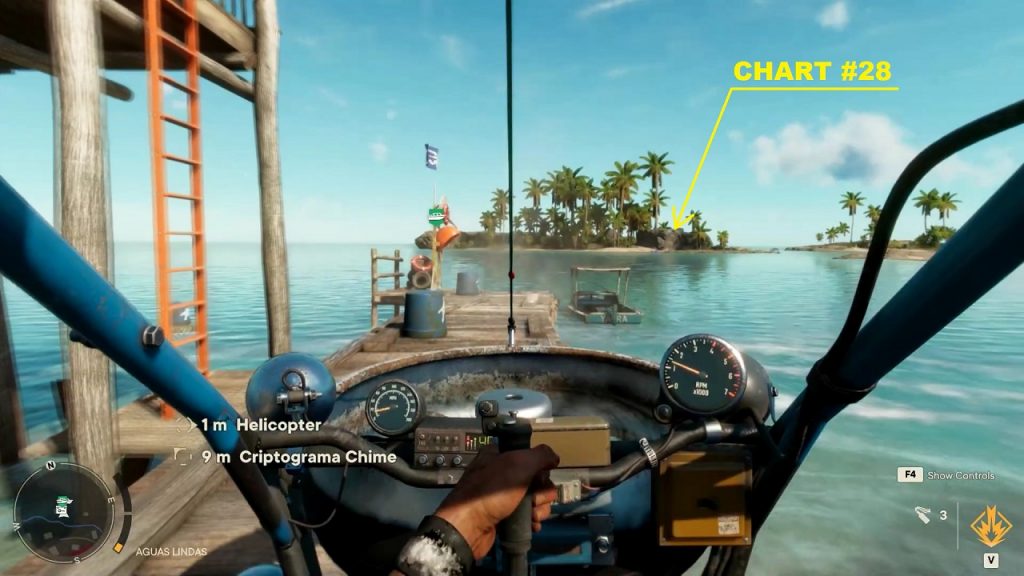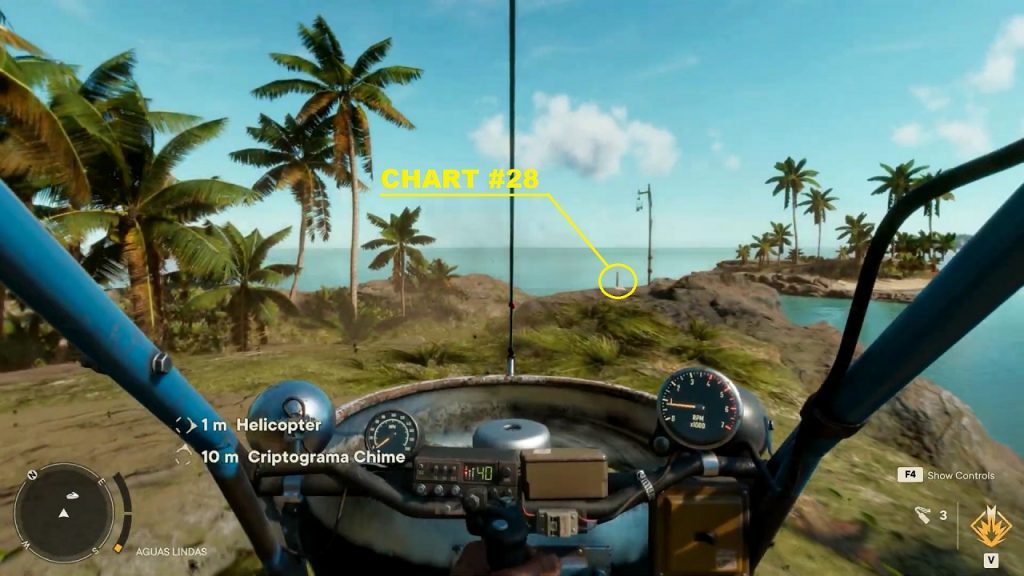 Criptograma Chart #12: From the previous chart, go to the island on the east. The chart is underwater on the western edge of the island. At the edge of the island, you will see a blue cloth hanging from a wooden platform as shown below. Jump down into the water from the wooden platform, and you will find the chart underwater on top of a blue plank as shown below.