This guide shows the location of all Nornir Chests and how to solve the puzzles to open these Nornir Chests in the Alberich island area of God of War Ragnarok.
---
1) Alberich island Nornir Chest Puzzle Solution
The Nornir chest is on the north side of Alberich island at the location shown in the picture below. To unlock the Nornir chest, you have to hit three seals in quick succession.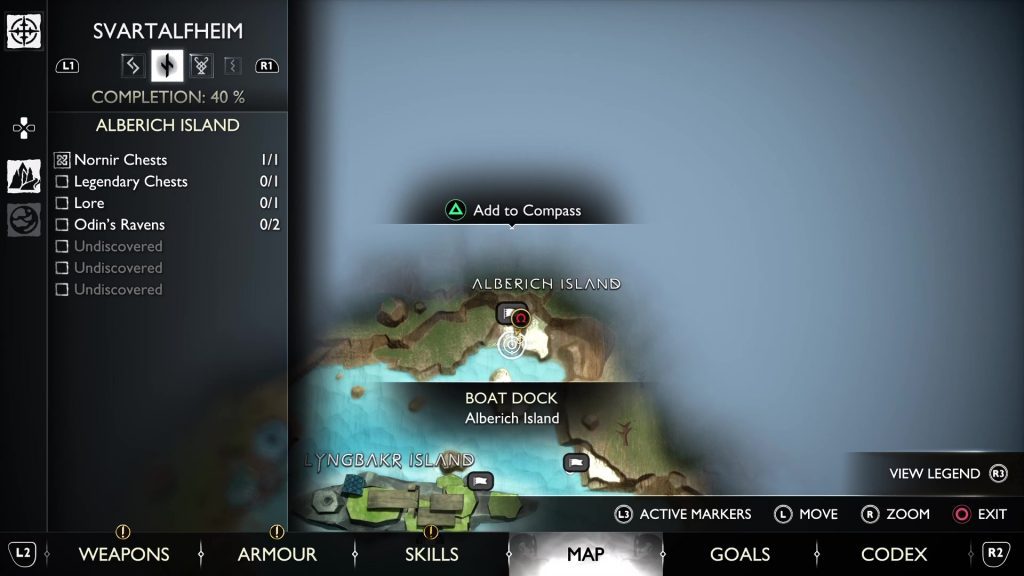 Seal #1 is behind the chest as shown in the picture below. In front of the chest, you will see a crane carrying Seal #2. Hit the green portion of the crane as shown in the second picture below. This will break the crane and the seal will hang down. On the right side of the crane, you will see Seal #3 behind steel bars as shown in the third picture below. Hitting the white portion of the board near the steel bars lifts the seal momentarily. The easiest way to unlock the chest is to hit Seal #3 first, as it is the most difficult one. Hit the board 2-3 times so that Seal #3 rises to the top. Now, hit Seal #3 quickly and then hit the other two seals in quick succession to unlock the chest. Open the chest to get Horn of Blood Mead.