How to Break Metal Wall To Moth Nest in Biomutant?
You need to capture one of the rival outposts and only after that you can visit the rival fort and talk to their Shifu. To take one of these Outposts in Biomutant's, you'll need to stir up three Moth Nests which are located deep underground. The third Moth Nest can be tricky where a gloves weapon called Klonk fist has to be used to break the wall.
Third Moth Nest Break The Wall
Enter the underground section below the Outpost. You can easily find and destroy the first and then the second Moth Nest easily. Continue your journey through the underground tunnel and this will lead you to a much bigger room.
First, kill all the enemies you encounter. You will see an entrance that leads to the third Moth Nest that you need to destroy to complete the Outpost takeover. However, this entrance to the third Moth Nest is blocked by a concrete wall.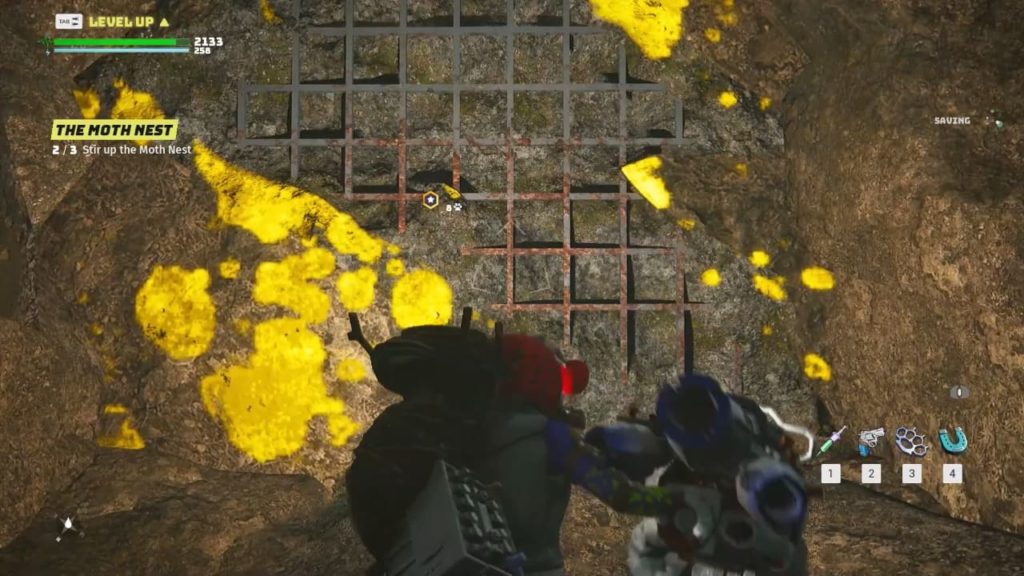 To break concrete walls in Biomutant you need to equip the Old World Konkfist.
Open the Melee weapon wheel and select the 'Old World Konkfist' to equip it.
Once equipped, the game will automatically target the breakable wall.
Now, approach the wall and charge the fist up. You do charge the Old World Konkfist by holding the right-click on PC and Square on PlayStation.
Once it's charged up, let go of the button, and this will slam the target and break a piece of it off. Repeat the cycle of charging and hitting until you break the wall completely.
Finally, cross through the broken wall and smash the last and third Moth Nest.