Manufactorium: Area Objectives | Biomutant Collectibles Guide
The following objectives become available when you reach Manufactorium: 
Resource Totem x 2

Biobliob Container x 1

Superb Loot x 7

Old World Gadget x 1

Googlied Wrekbox x 1

Underground Area x 1
Check out our videos for the exact location.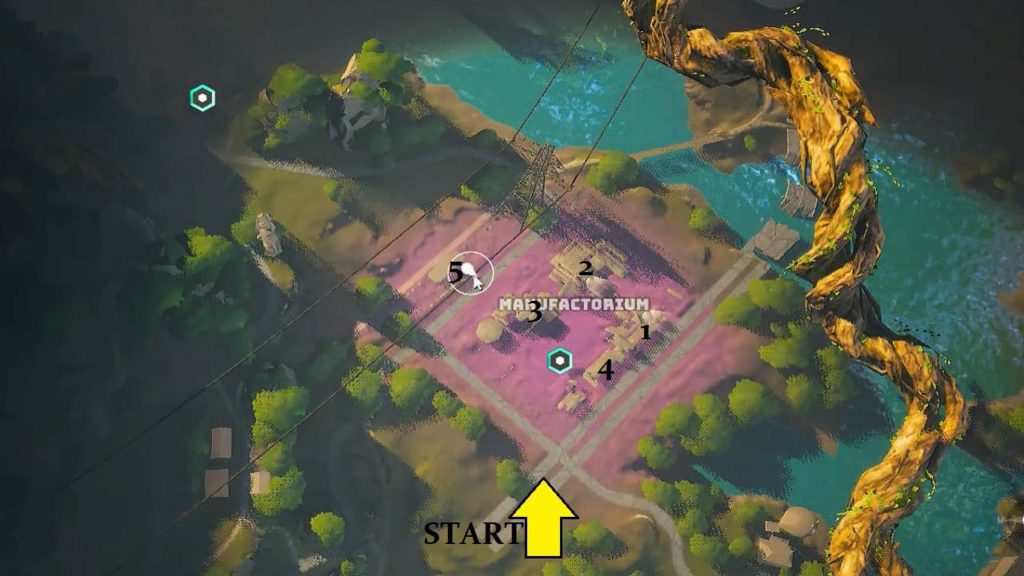 Resource Totem #1: The plastic totem is located near the checkpoint. Near the point where 'Start' arrow is mapped.
Underground Area: Head inside the building marked as #1 and drop down to the lower level to reach the underground region.
Superb Loot #1: You can find it inside the underground Area. It is inside a cabinet where you will be attached by a laser-pointing gun.
Bioblob Container: Destroy the laser gun and then head toward the right side. You will find Bioblob inside one jailed-like room.
Superb Loot #2, #3,#4: You can find it inside a room of a building marked as #2 on the map. The door to the room is from the eastern side.
Googlied Wrekbox:
It is inside a room in building one. you can access the room from the northeast side of the building.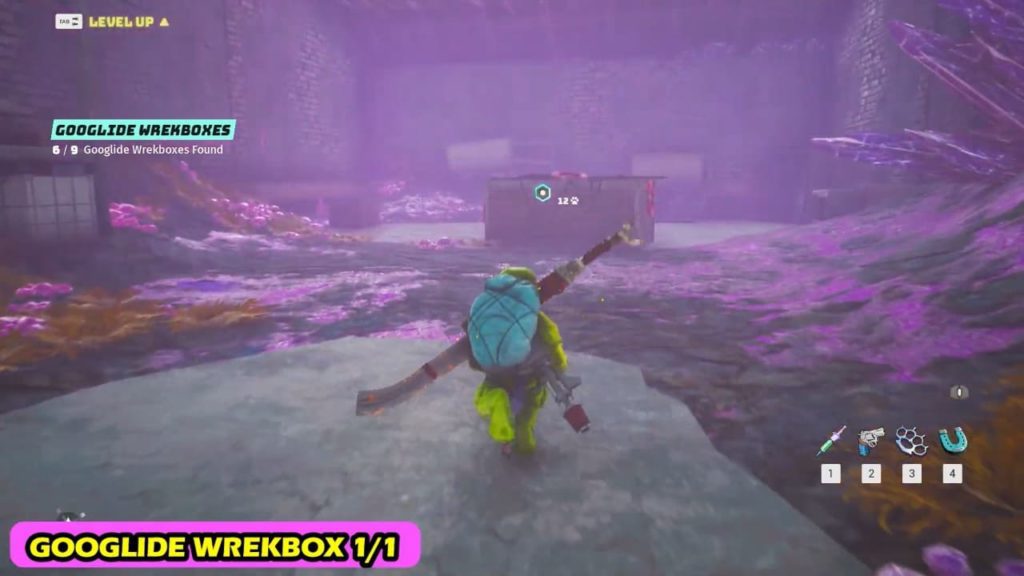 Superb Loot #5:
North of building 3. Inside a shipping container.
Superb Loot #6:
Inside building number 3. Use knock fist to break the concrete and enter inside building 3.
Superb Loot #7: On the second floor of building 3. You can go to the room adjacent to the chimney and try to climb and collect superb Loot
Alternatively, you can climb the chimney using metal hooks and drop down on the roof of building 3. From the roof also you can enter and reach the second floor. There is a hole on the northeast side of the roof.
Old World Gadget:
Climb to the top of the chimney and use the zipline to reach the building marked 4 on the map. Here you have to solve the puzzle to collect Old world Gadget.
Resource Totem #2
You can find it at the railway station marked as location 5 on the map. it is a metal skrap.
All Manufactorium Superb Loot Biomutant 7/7