Watch Dogs Legion: Bloodline DLC reintroduces two popular Watch Dogs characters (Aiden Pearce and Wrench) as playable heroes. The Bloodline DLC has 10 main missions and 19 side missions (resistance missions). This walkthrough will show you how to solve all of the area objectives or puzzles in Watch Dogs Legion: Bloodline DLC's side mission: Bloody Knuckles
Angel's Request 1: Bloody Knuckles
The Bloody Knuckles is the first side mission given by Angel Lopez. To see the detailed walkthrough of this resistance mission check out the video link at the bottom of the page.
Objective: Talk to Angel Lopez
Angel Lopez can be found in the Camden district, inside a small park. Head to the location marked on the map. Angel Lopez will tell you to track down Sonia Mayfield. She runs a local gym and went missing a few days ago.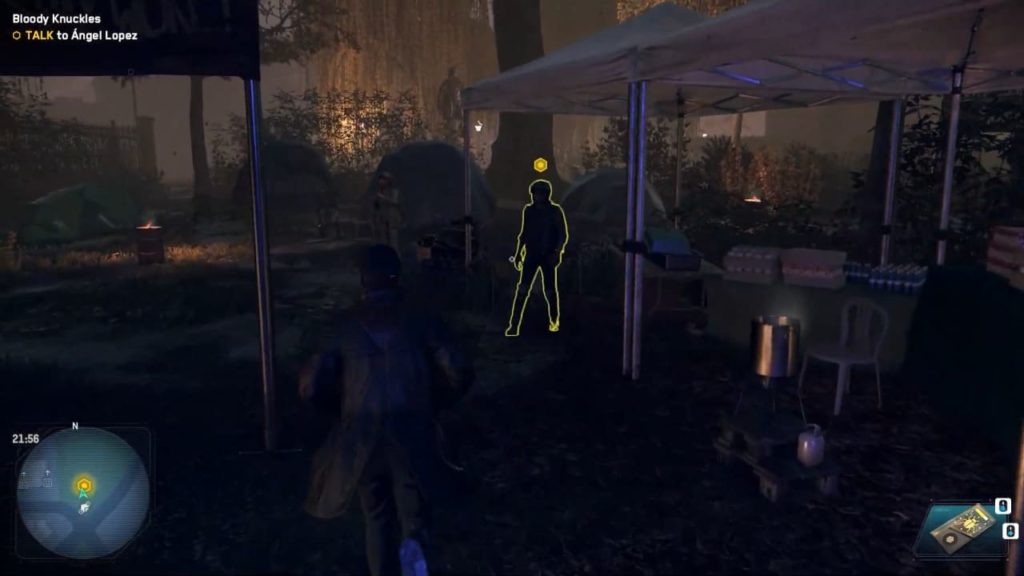 Objective: Investigate the Gym
The gym is located in the Central part of the Camden district. You will find the gym has been closed. Following this, Angel Lopez will call you and instruct you to check the nearby ctOS camera.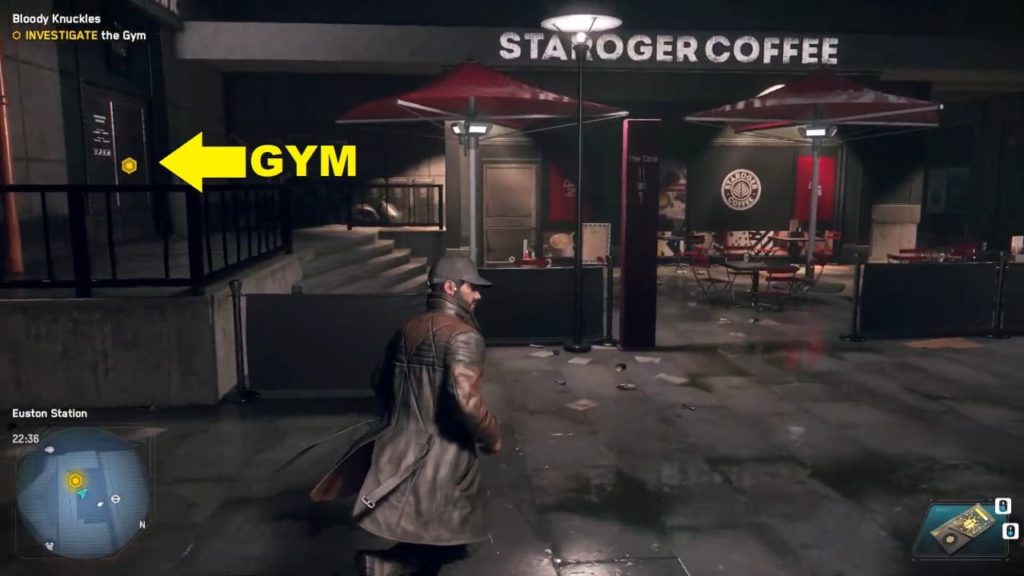 Objective: Access the Gym's Security Footage
ctOS camera is located on the roof of the building opposite the gym. To reach the ctOS camera you can use your multidrone to fly and reach the rooftop. Interact with the ctOS camera and select the option surveillance-798. This will give access to the stills photo of Sonia Mayfield. Aiden will inform Angel that Sonia meets with Clan Kelley who runs an underground fight. Angel will instruct you to reach the clubhouse run by Clan Kelley.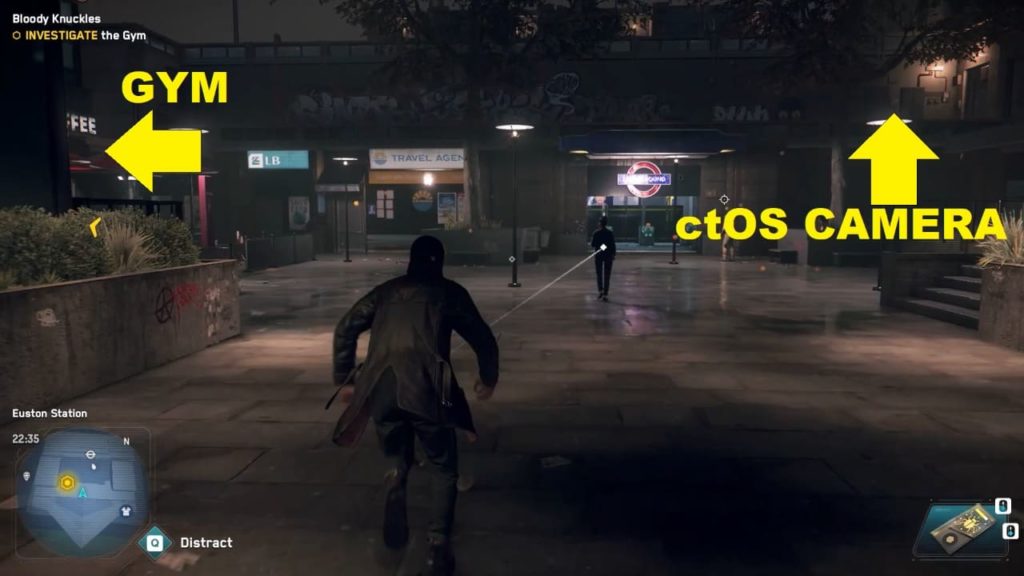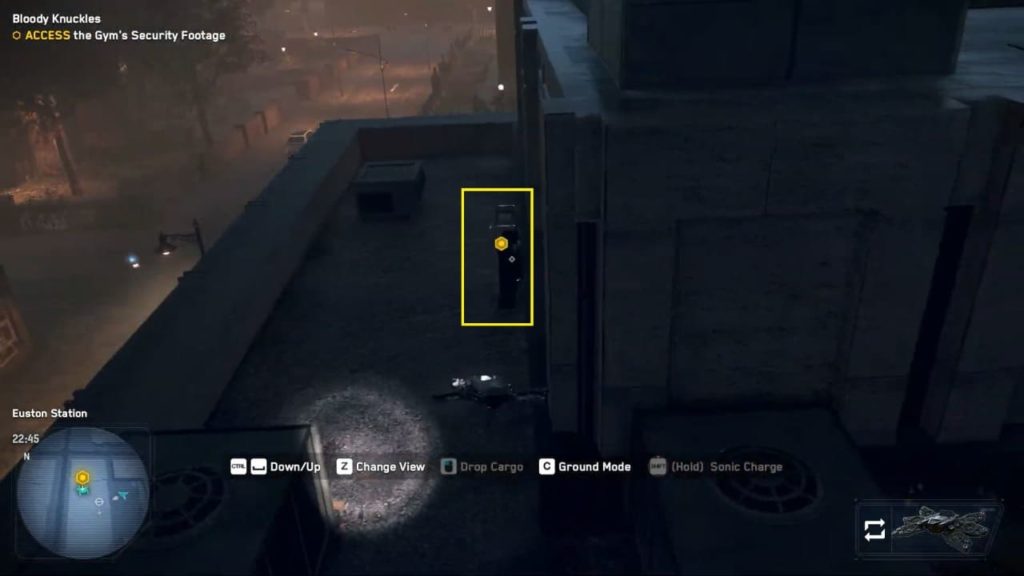 Objective: Enter the Bareknuckle Arena
Bareknuckle Arena is located in the northern part of Camden. You need to blend in to enter the arena as can't enter by shooting and killing someone.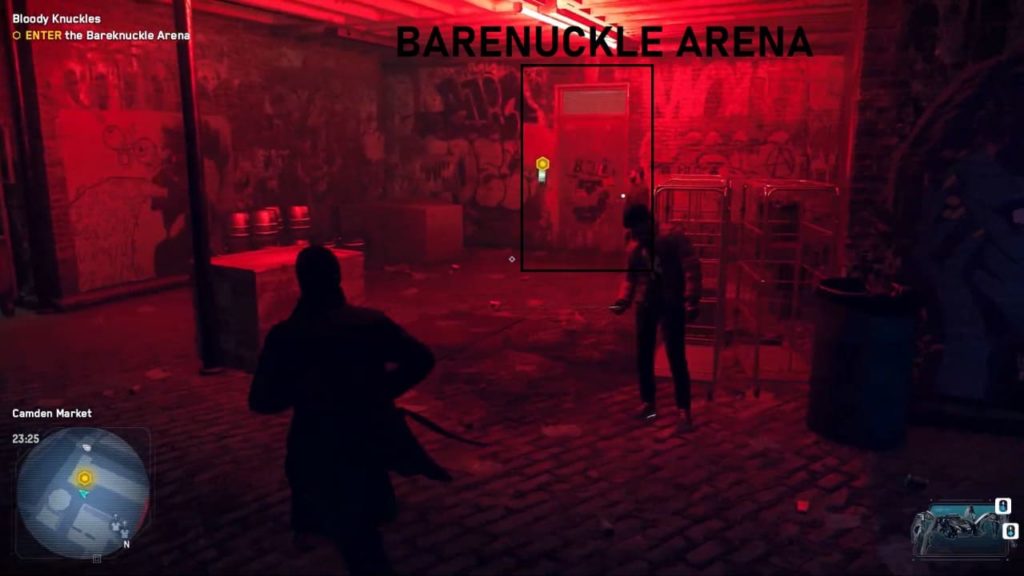 Objective: Fight in the Bareknuckle Tournament
Inside the arena, you have to participate in the Barenuckle tournament. In the tournament, you have to fight with two opponents one after another and defeat both of them.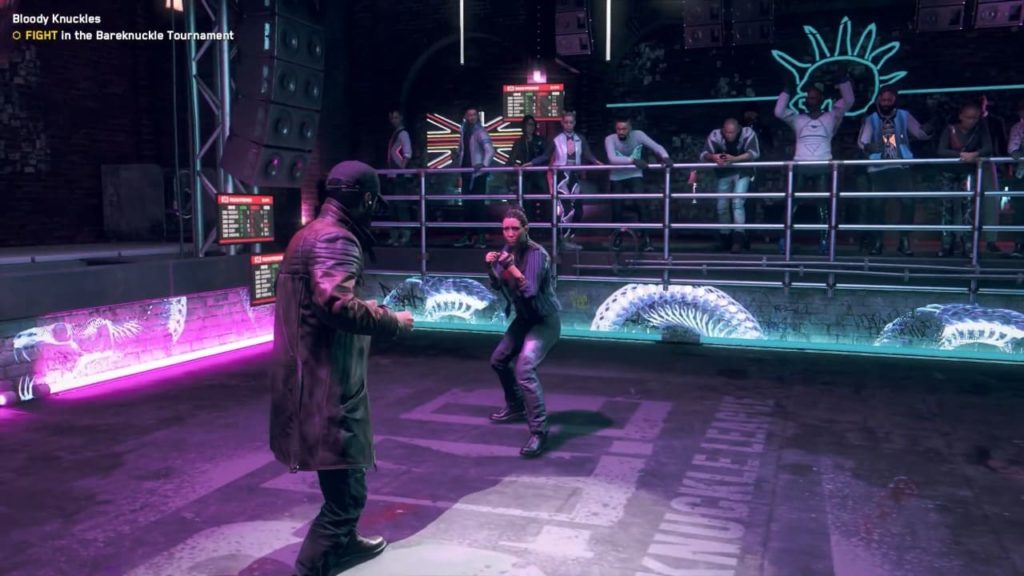 Objective: Defeat Sonia Mayfield
Once you defeat two of your opponent in the Barenuckle tournament, your third fight will be with Sonia Mayfield. Your objective here is to defeat her in the fight.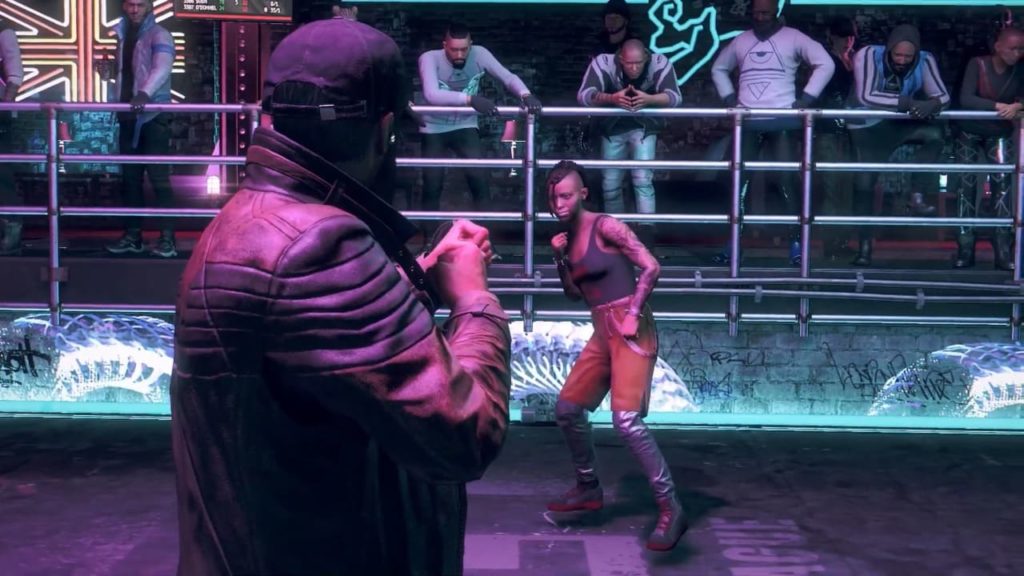 Objective: Talk to the boxer
Speak with Sonia Mayfield after defeating her to know her reason for joining Clan Kelley's underground fight club. Sonia Mayfield will inform you that Clan Kelley is making people hostage and forcing them to fight.
Objective: Free the BKL Fighters (3/3)
Your next objective is to free three BKL fighters made hostage by Clan Kelley. The hostage location is in the northern part of Camden district not very far away from Bareknuckle Arena. The location is highly fortified with enemies and hostile drones.
You can hack the main gate of the hostage location and enter into a gunfight directly with enemies. Once the entire area is clear from hostile enemies to free all three hostages. Two of the hostages are tied inside the cage and the third hostage is inside an adjacent room. Leave the hostage area to complete the mission.
---