This article will guide you through all the objectives of the sidequest "Carted Away" in the game Hogwarts Legacy. A goblin outside Lower Hogsfield seems distraught over his missing cart and wants you to investigate.
---
Talk to the goblin outside Lower Hogsfield
Speak with Arn on the south side of Hogwarts. He is distressed about his lost cart and requests that you investigate in order to recover his carts from the Goblins. Below is the marked location.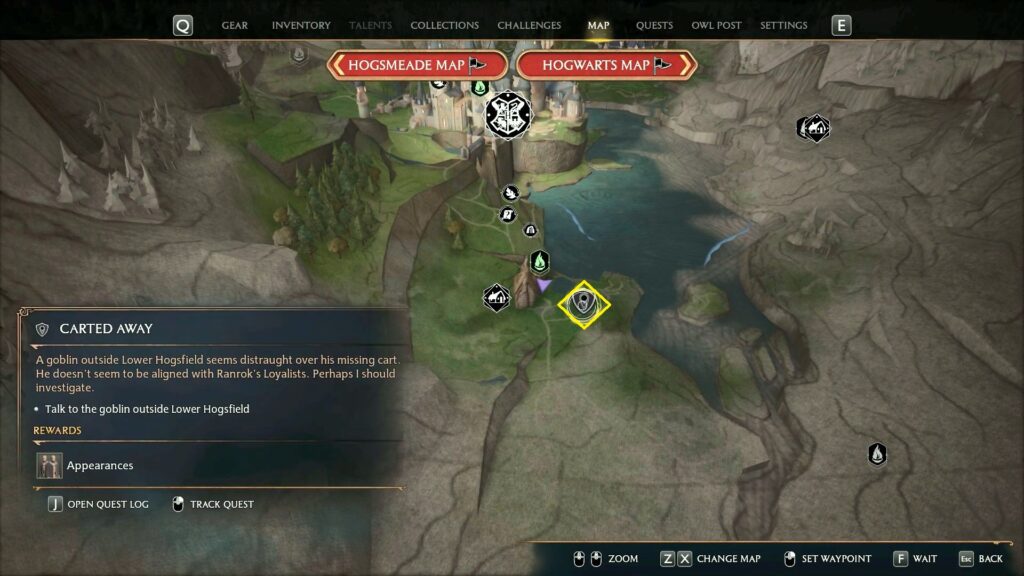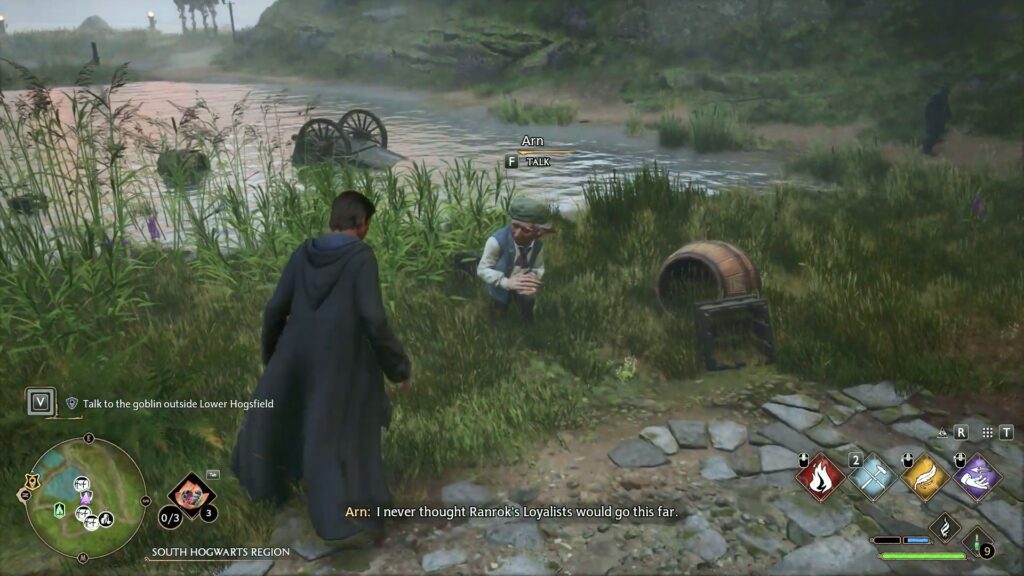 Go to the Goblin Camp
Follow the quest marker to the Goblin Camp.
Free the carts from the encampment
Once you've arrived in the Goblin Encampment, you must defeat all eleven Goblins. This fight may be brutal for lower-level players since more Goblins spawn to fight after you kill one.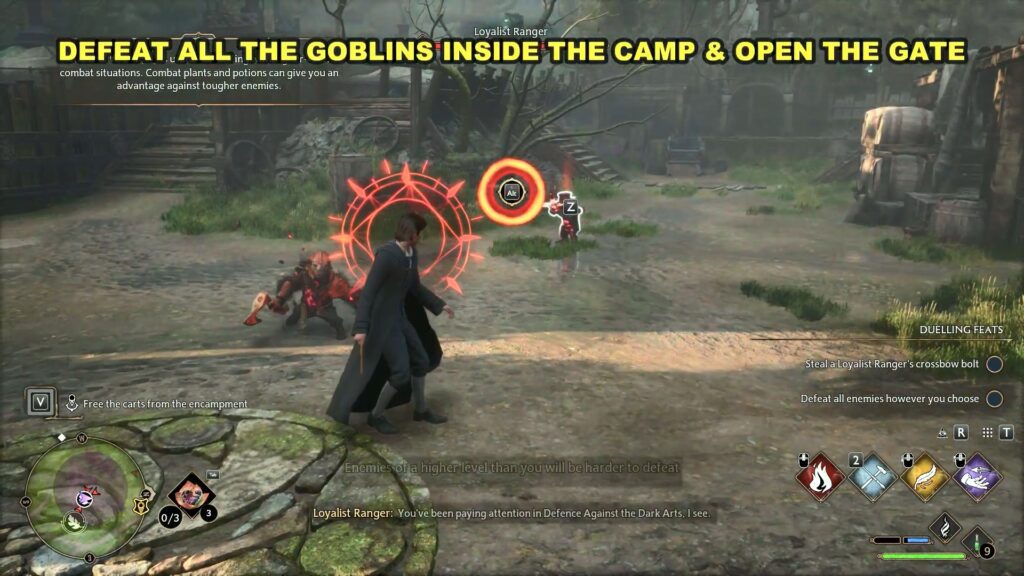 After you've defeated all of the Goblins, open the Gate to let the carts go. The carts will return to Arn on their own. Approach the gate and interact with it to open it.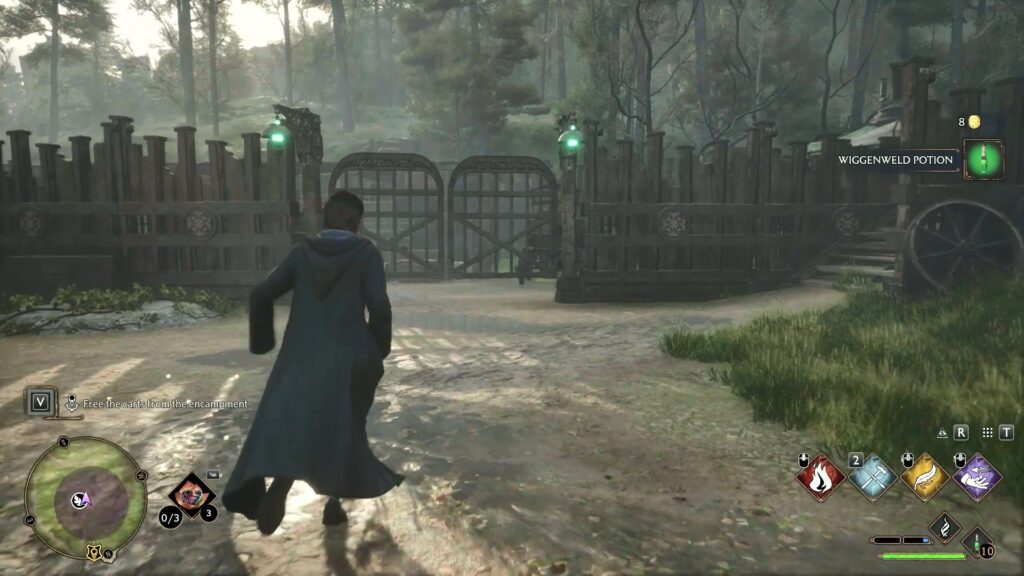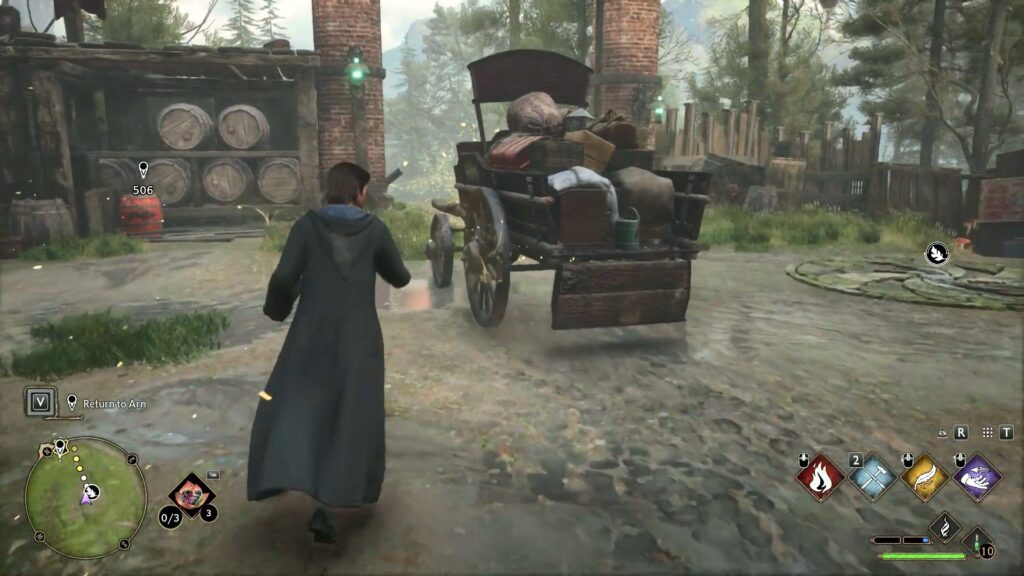 Return to Arn
Go back to Arn and talk to him to end the quest.