This walkthrough of the game "Lust from Beyond" will guide you through all the objectives of Chapter 11 – Dancing in Red. This guide includes Boss Tim fight and Gate Puzzle.
Lust from beyond: Chapter 11 – Dancing in Red
Unlock the Handcuffs using the key on top of the box. Get out of the room and slide the right curtain to and enter inside. Interact with the cultist woman and get transferred to Lusst'ghaa.
In Lusst'ghaa, climb the ramp and walk into the tunnel. Absorb the source of Essence and use it to build a bridge. After crossing the first bridge, take the right side tunnel to continue the journey
Objective: Reach the Chamber of Change
Once you come out of the tunnel, Victor needs to open a Main Gate by Solving the Gate Puzzle.
Gate Puzzle:
Use the lever to open the Main Gate. But it closes as Victor approaches it.
Collect the circular ball (Gem) right of the Main Gate, and use it to open another gate (secondary gate) on the left side of the lever.
Now use the level to open the Main Gate and wait for it to open completely.
Now, you need to follow a defined path starting from the lever to the Main Gate so that it doesn't get closed. From the lever, move left and go inside the second gate (which you opened using the gem), continue walking, and take 2nd left. That will land Victor directly in front of the Main Gate, and he can enter inside now.
Once inside, continue the journey. Absorbe source of Essence to built bridges and path, finally Victor will wake up and transfer out of Lusst'ghaa.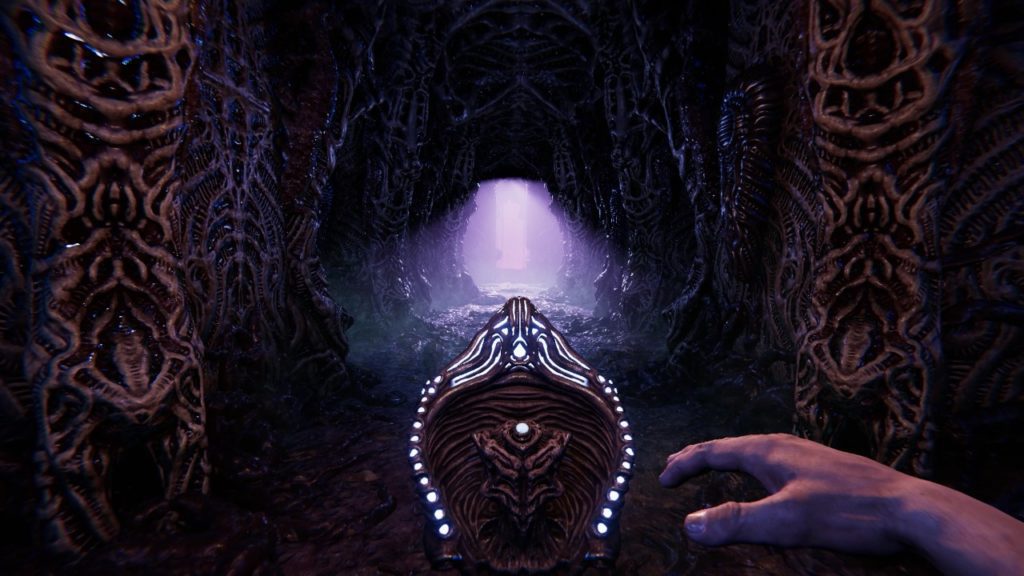 Objective: Fight your way out
Unlock the handcuff using the key. Collect the gun, bullets, Pincers, and few other items from the box. Get out of the room and find your way out (out of Bloodhouse) by killing Scarlet Lodge Cultists.
Objective: Defeat Tim
Coming out of the BloodHouse continue to walk straight. There you will find a couple dancing. There take the left door to reach that location. Here Victor has to defeat Boss Tim.
How to defeat Tim (Boss fight)
Stand near the leaking steam pipe. When Tim gets near the leaking pipe, use the knife/gun to break the pipe. The gush of steam will weaken Tim, and he will fall on his knees for few seconds. Use this opportunity to shoot Tim. Repeat this process 3-4 times to kill Tim.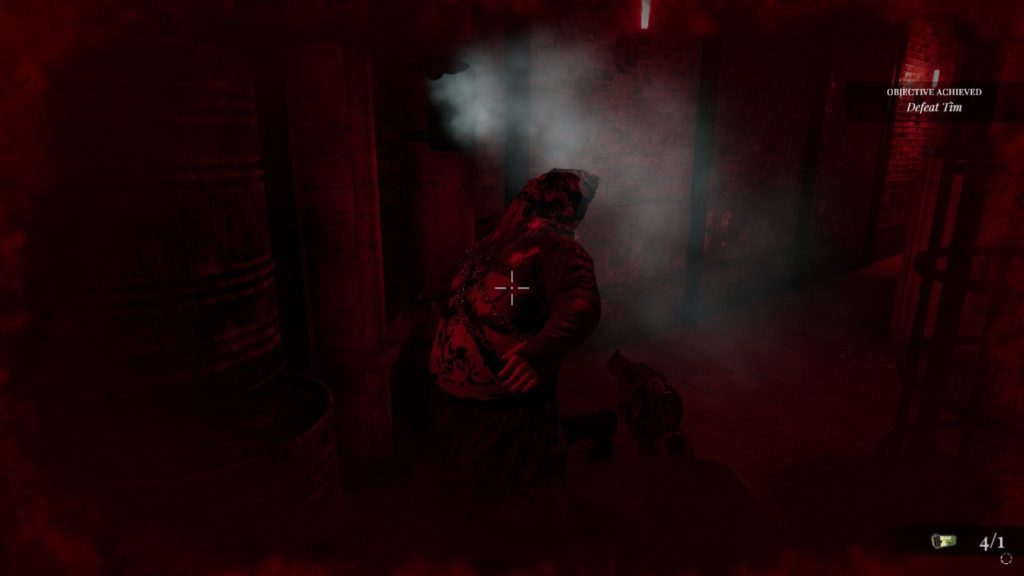 Objective: Get Austerlitz
After defeating Boss Tim, find your way back to the "Hall of Whispers". Here you will find Dr. Austerlitz. Approach him to start the conversation.
Objective: Meet with Lily
Take right from "Hall of Whispers". Walk straight and enter the Chaos-symbol door. Lily is behind one of the closed doors. Start a conversation with Lily, and this will end Chapter 11
---