This guide shows the location of all three "Umbran Tears" locations in Chapter 2 of the game Bayonetta 3, which was released on 28 October 2022.
---
#1 Umbran – Crow
The crow is available after verse 2. The crow may be spotted sitting atop the little round building.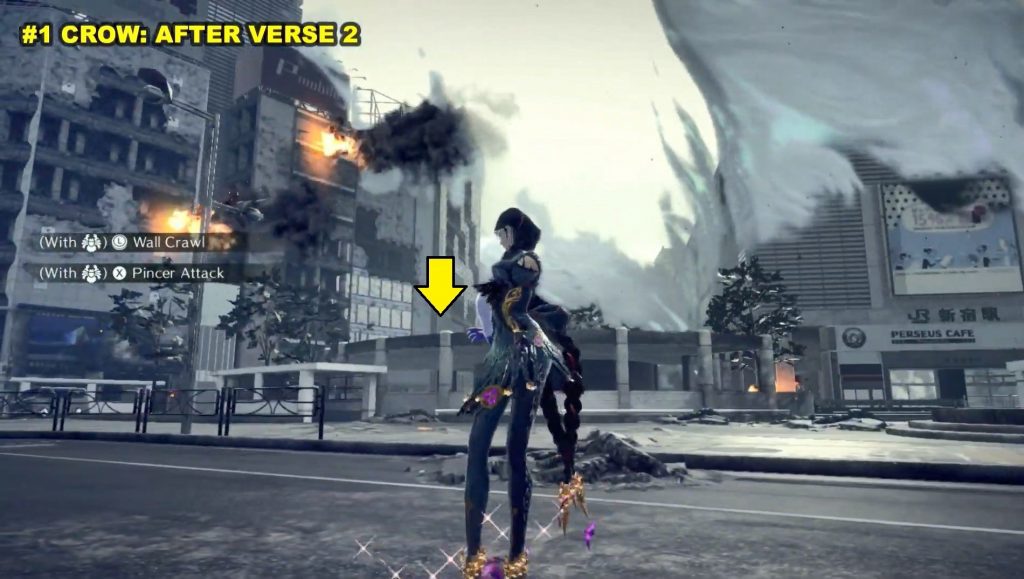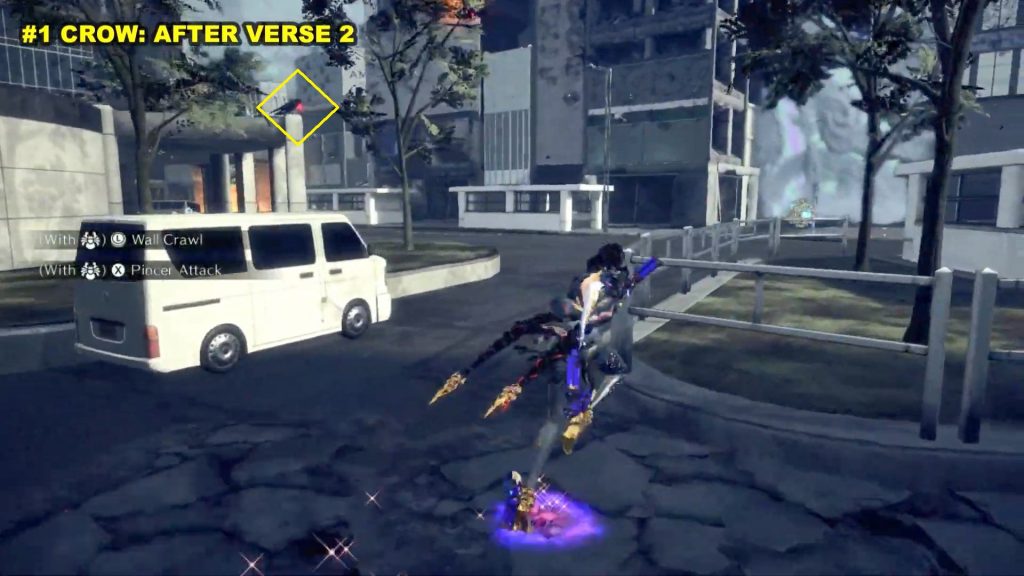 #2 Umbran – Cat
Cat is available after verse 2. The crow can be spotted in the parking lot. Destroy all the vehicles in the parking lot to catch the cat easily.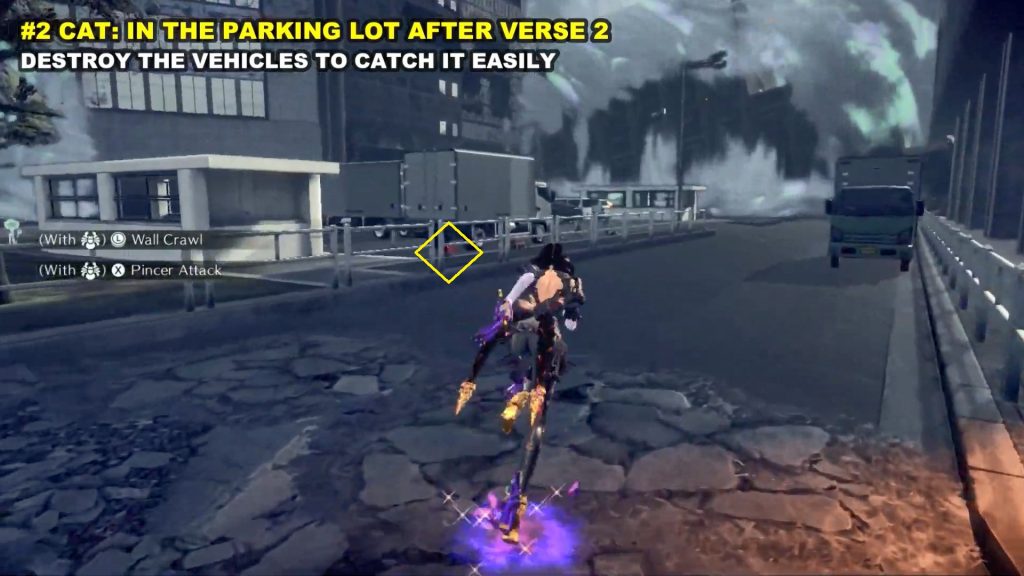 #3 Umbran – Toad / Frog
Frog is available after verse 7 (Spider section). Once this spider section is over you'll find yourself in front of the towers pictured below.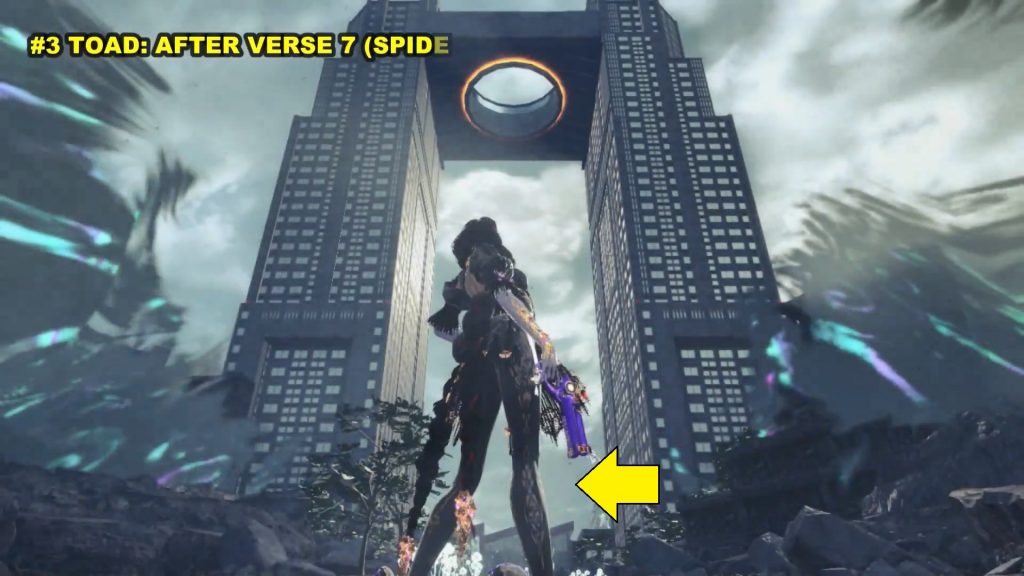 Walk forward and turn to the left to find the frog sitting on the back side of a boulder.