Guide Chapter 5: The Peculiar Monsieur Lanuit
| Arkham Horror: Mother's Embrace
---
Objective: Talk to Alphonse Lanuit
Find Lanuit's shop: It is a voodoo shop with a green color gate. It is near the second left turn.
— —- — —- — —- — —- — —- — —- — —- — —- — —- — —- — —- — —- — —- — —- 
Secondary Objective: Save the woman in distress (Complete this to get additional investigator)
Defeat the thugs: From Lanuit's shop take left and distress women is at the end of the road. Defeat the thugs to get an additional detective.
— —- — —-— —- — —-— —- — —-— —- — —-— —- — —-— —- — —-— —- — —-— 
Find someone who can help you gain Lanuit's trust:

  You need to find Lanuit's friend for help. Interact with the bread man on the left side of Lanuit's shop, he will give you information about Lanuit's friend. "

Lanuit's friend often sit down alone and write notes.

"
Lanuit's friend is sitting on the last bench alone at Jackson Square (starting alley). Select options "Alphonso Lanuit's & The herd of Algedi" to obtain a new elder sign item.
Go back to the shop and interact with Lanuit.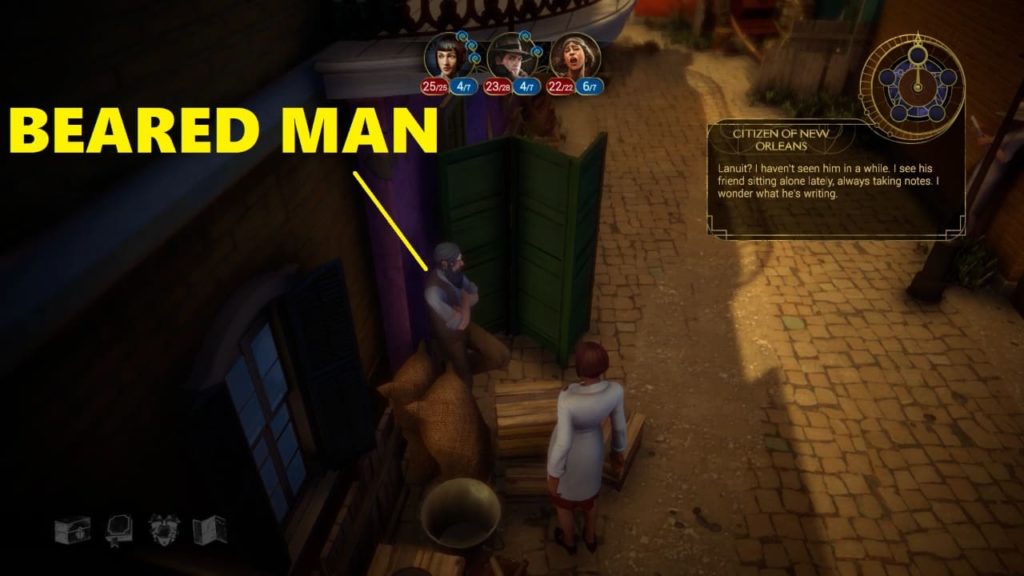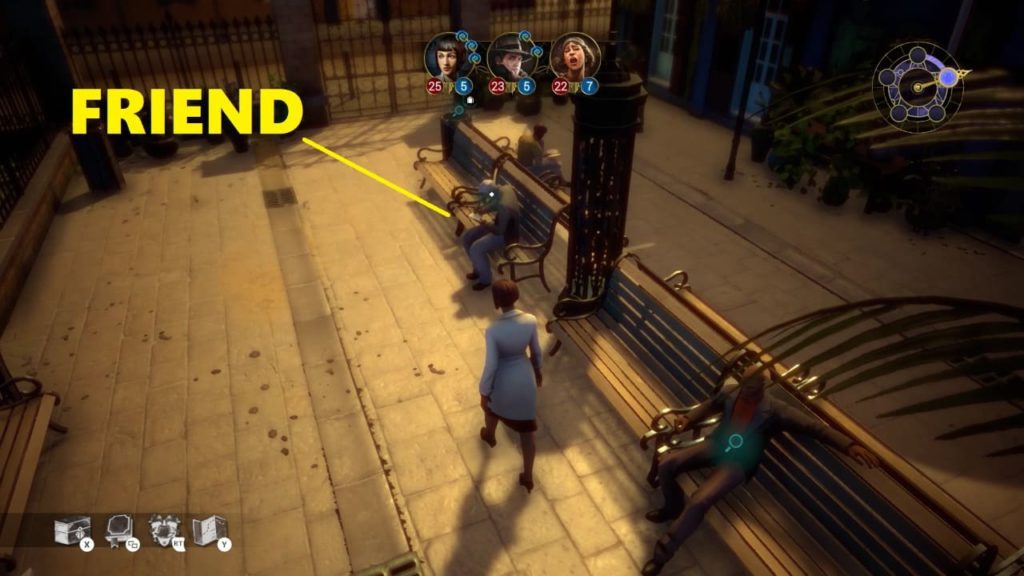 Objective: Find Lanuit's assistant
Find the assistant's apartment: Assistant house is with a red door.
Find the assistant in his apartment: Go inside the house to find the assistant dead on his bed. search all three rooms for clues.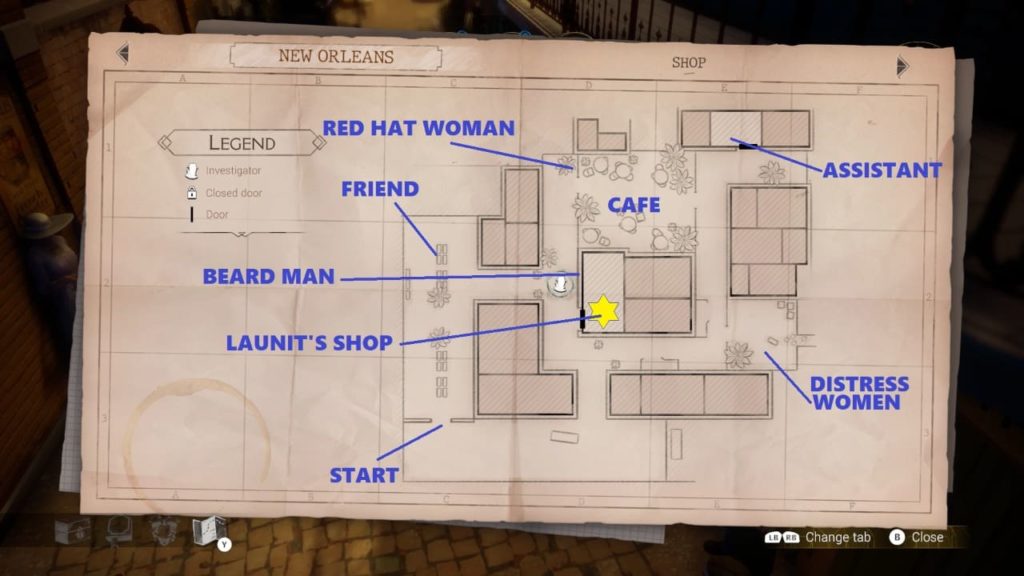 Objective: Get rid of the Assassin
Search the assistant's house for clues:

 Search all three rooms thoroughly. Confront the man with hat outside the gate and search all three rooms again.

Ask around the neighborhood for information

Ask around the cafe for information:

 Interact with a woman sitting alone in the cafe.

Confront the assassin: Find a young lady with a red hat near the cafe gate and fight with her and the cultist.
Objective: Return to Lanuit
Finally, go back to Lanuits' shop to end this chapter.
---
Also Read: Complete Guide & Walkthrough of Arkham Horror: Mother's Embrace