Guide Chapter 8: A Morbid Dance in the Second Line | Arkham Horror: Mother's Embrace
As you start the chapter and interact with policemen, the secondary objective will start.
Secondary Objectives:
Help the policemen

:  

Speak with the policemen at the start of the chapter to begin the secondary objective.

 

Find the missing bullets

: As you enter the alley from the main road take a right turn. You will find the Ammo crates inside a compound (see image).

 

Return the Bullets to the policemen

: Go back and interact with the policemen on the main road to return the bullets.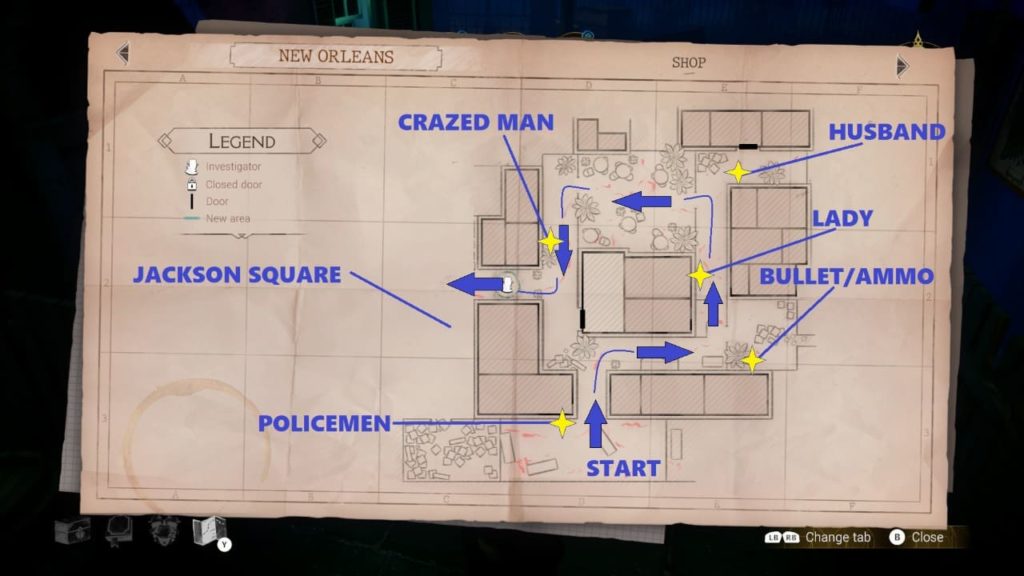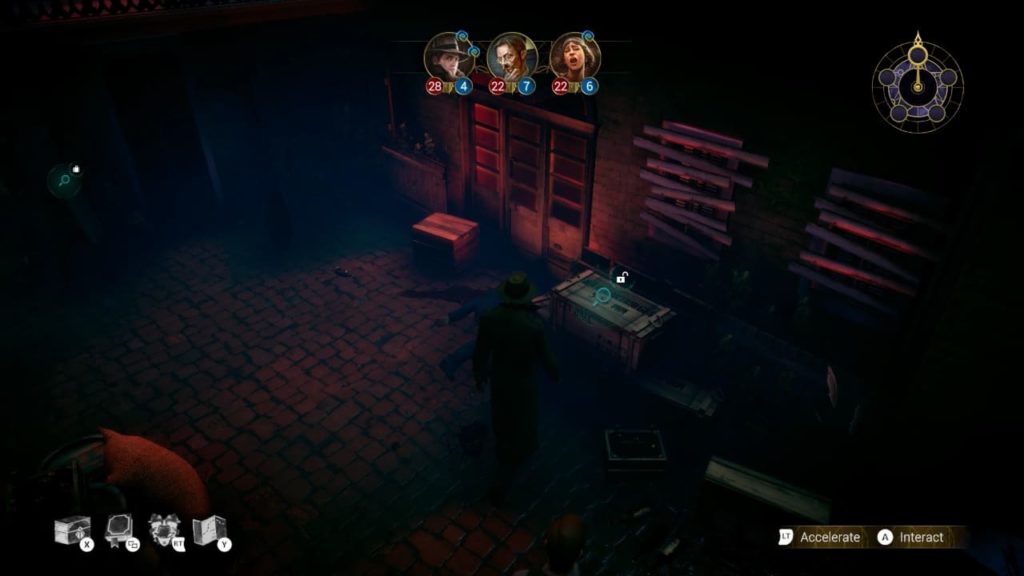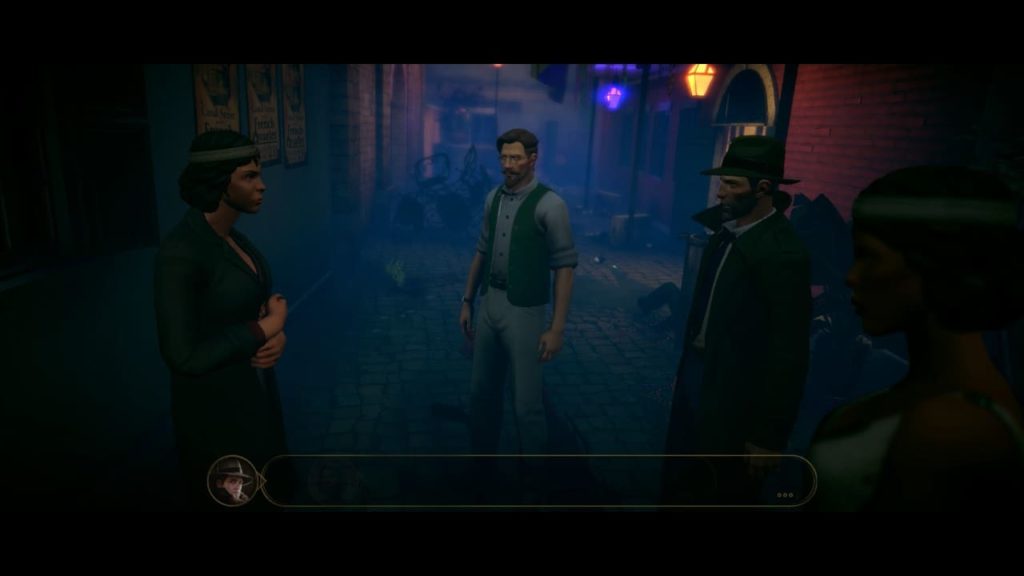 Help the wife find her missing husband:

As you proceed in the chapter you will find a woman standing in the alley. Interact with her to start the side objective.



Find the husband

: Go straight in the alley and take a right turn in the end to find her husband. He is surrounded and infected by the creatures.

Save the husband

: Kill all the creatures and interact with her husband. You need to select 'Leave him' while interacting.

Return to the wife to inform her of her husband's situation

: Go back to the lady to inform her. Here you will only get the option 'Don't tell her'.
Save Crazed Man: After coming out of the cafe, you can find a man sitting in the alley, dressed in a yellow T-shirt. Interact with him and select the following options '

Wait…

' > '

What's missing

' > ' 

Your feelings?

' > '

Whats Bother you

' > '

Calm down

' to save him.
Main objectives: Stop the Herd of Algedi
Go to Jackson Square: 

As you come out of the alley from other ends, you will reach Jackson Square. Here you have to defeat the 'Goat Spawn', Cultist & 'New Born' to complete the chapter.