There are a total of 15 Criptograma Chests and 30 Criptograma Charts in Far Cry 6. Criptograma Chests get marked on the map as you get near it. To open a Criptograma Chest you will need to find 2 Criptograma Charts nearby, which act as keys to open the chest. On opening the chest you will find a Piece of Armor.
Near the Charts, you will find a blue marking pointing towards it. There is also a wind chime near the chest and charts. You can follow the noise of the wind chime to locate them. This article shows the location of Criptograma Chest & Criptograma Charts in the small town of El Dorado Cabins in the Costa Del Mar region in Madrugada.
---
El Dorado Cabins Criptograma Chest and Criptograma Charts #03 & #22
The Criptograma Chest is on the top of a small tower in El Dorado Cabins as shown in the picture below. You can get to the top of the tower using your grapple hook.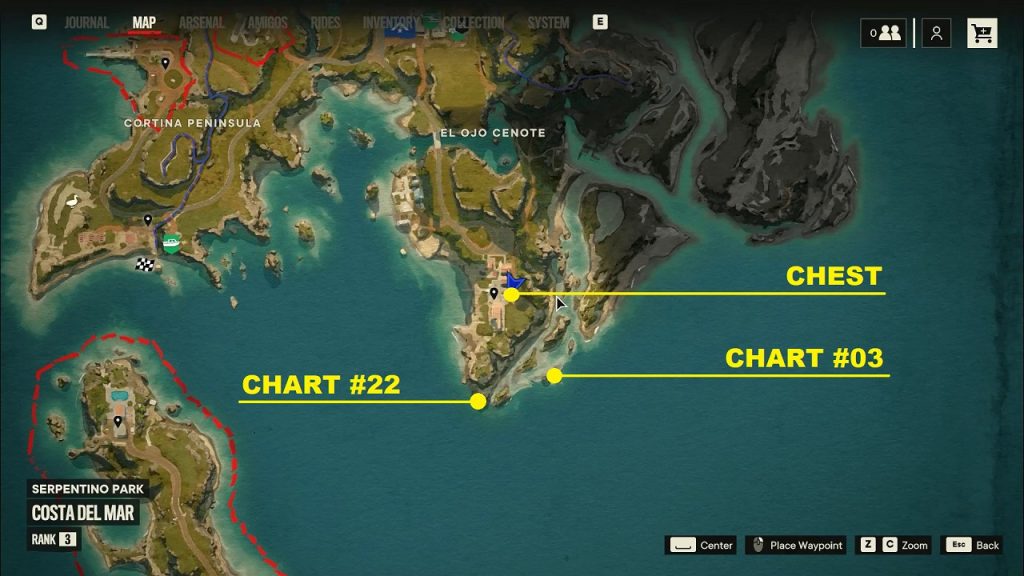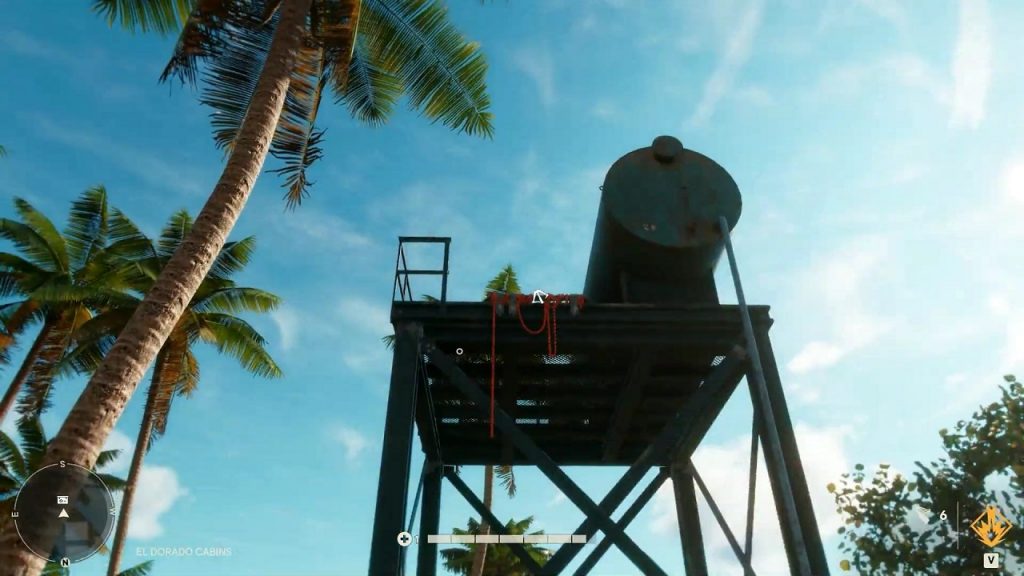 Criptograma Chart #03: From the chest, take the path southeast as shown below. This will lead you to a small landmass on water, with the chart on a rock as shown below.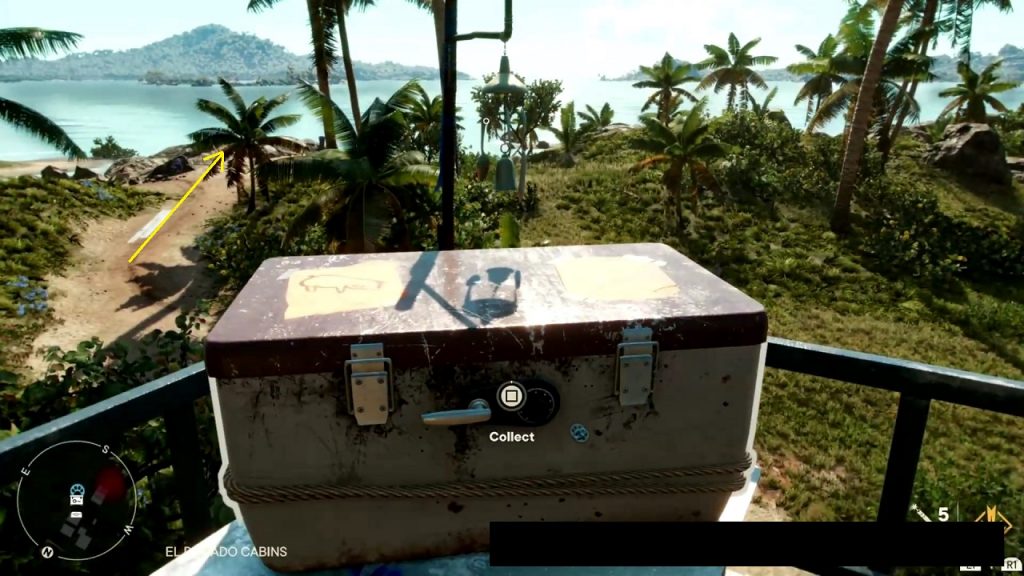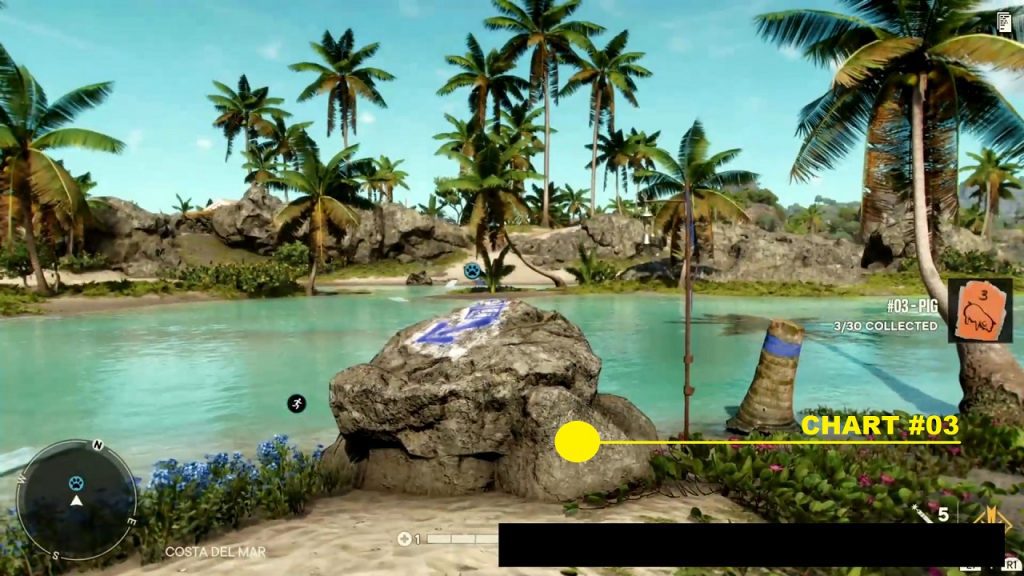 Criptograma Chart #22: From the previous chart, follow the blue marking to the southern tip of the coast, where you will find the chart on the mountain wall as shown below.