Angelito FW Turbo Flying Car is one of the best cars in Far Cry 6. For the car to spawn, you need to fulfill specific criteria, which won't happen until a later stage in the game. This article shows how to get the Angelito FW Turbo Flying Car.
---
Step 1: Unlock Guerrilla Camp Facilities & Build a Hideout Network
After completing the main operations in Isla Santuario, you will go to Madrugada. On arriving in Madraguga, you will get the Meet The Monteros story quest. Completing Meet The Monteros quest unlocks Guerrilla Camp Facilities in the Monteros Farm.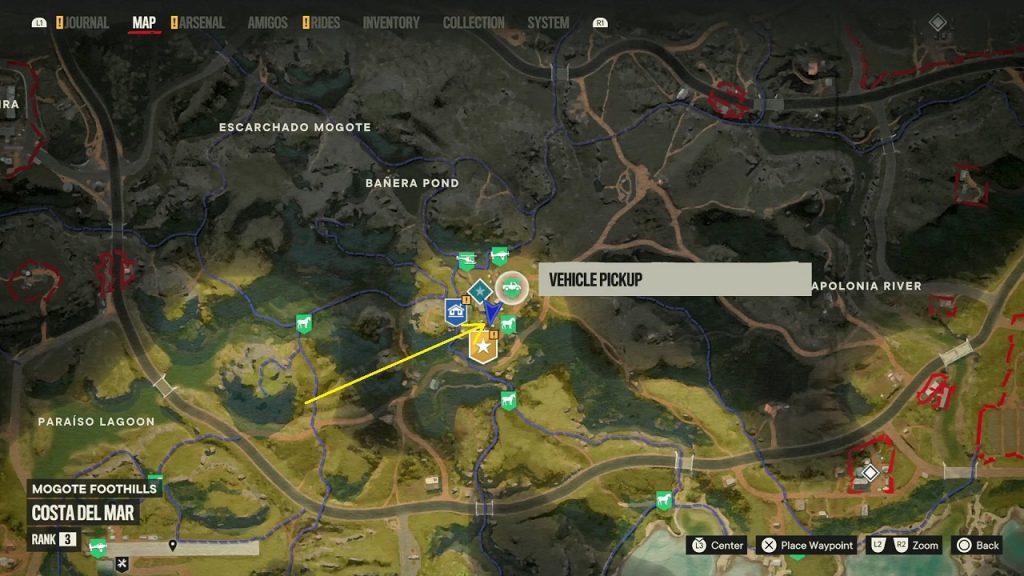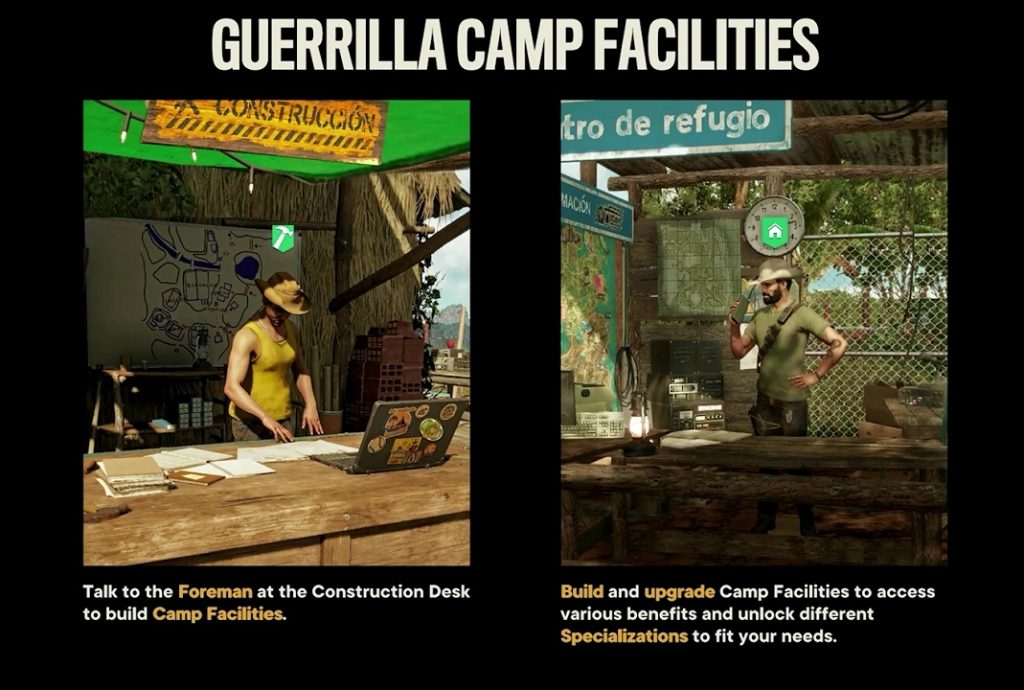 Talk to Foreman at the construction desk and select the option to build a new camp facility. Then build a Hideout Network camp facility.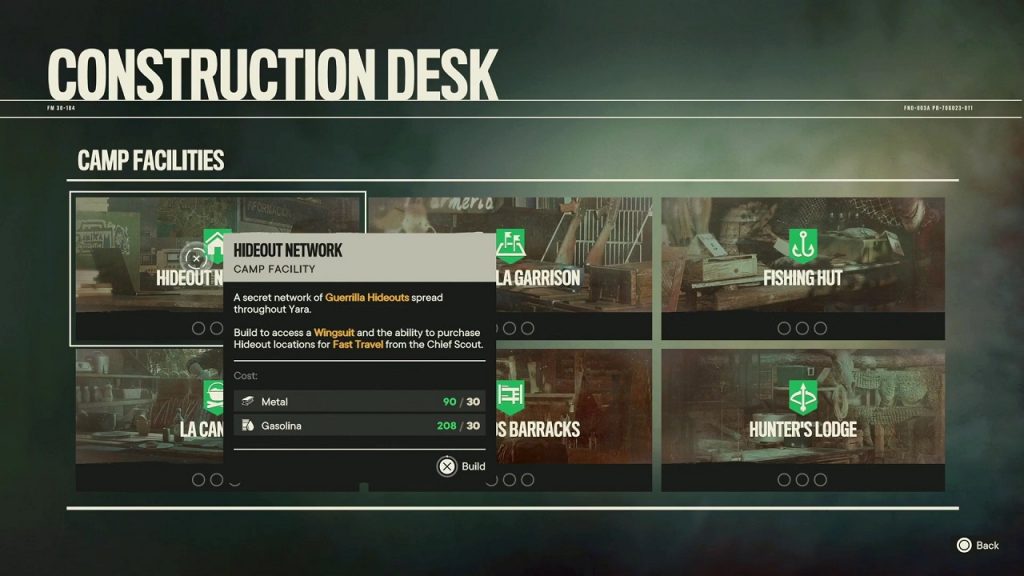 ---
Step 2: Upgrade Hideout Network to Level 2
Go to any of the Guerrilla camps and purchase a Hideout Network level 2 upgrade. This will make vehicles spawn near Guerrilla hideouts.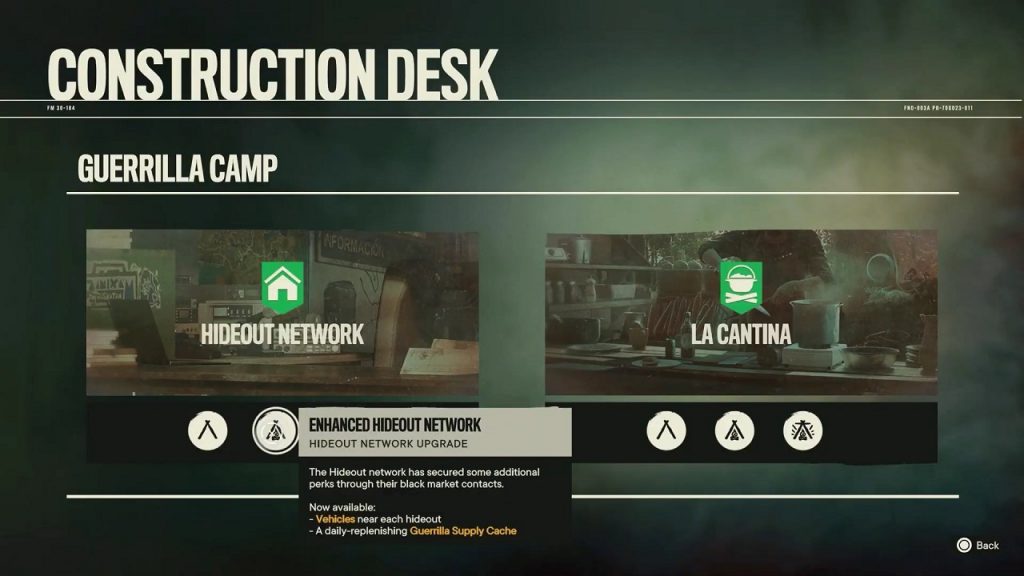 ---
Step 3: Get Angelito FW Turbo Flying Car
Once you have purchased the Hideout Network level 2 upgrade, Angelito FW Turbo will appear at the Conjunto hideout in Barrial as shown below. To add the vehicle to your collection, take it to a vehicle pickup depot. Camps with vehicle pickup depot will be marked by a green truck icon. You can also scan the vehicle with your mobile to add it to your collection.
Note: Due to a bug, you might have to purchase the Hideout Network level 3 upgrade for the car to spawn.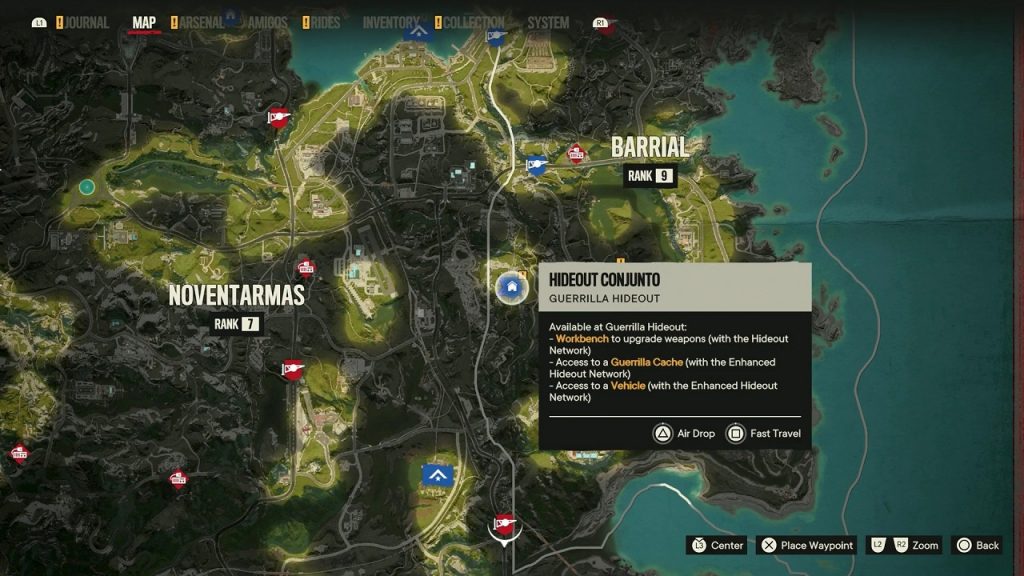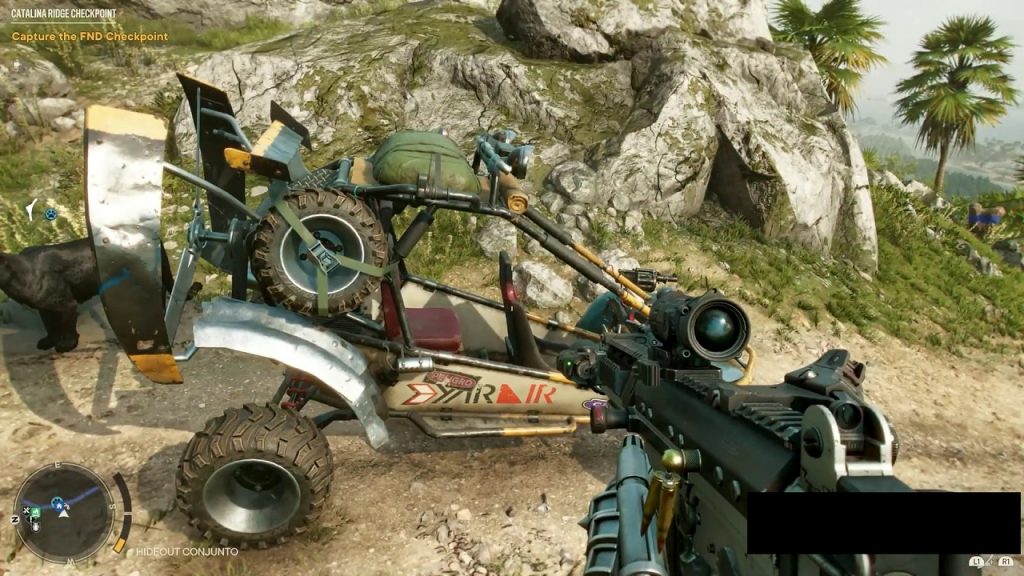 ---
How to fly Angelito FW Turbo
To fly the car, you will first need to make it go faster than the threshold speed limit marked with a red arrow on the speedometer as shown below. When you have crossed the threshold speed limit, press the "Heal" button to make the car fly.