Paint the Town is a Yaran Story in Far Cry 6. This walkthrough will guide where to find 12 Gabriel Statues and deface statues in the area of Esperanza. Zenia Zayas is the quest giver (NPC) whom you can find in the Mercurio Mecanico hideout in southwest Esperanza. You need to complete "Paradise Lost" and "Heavy Metal", yaran story before Zenia Zayas assign you this quest.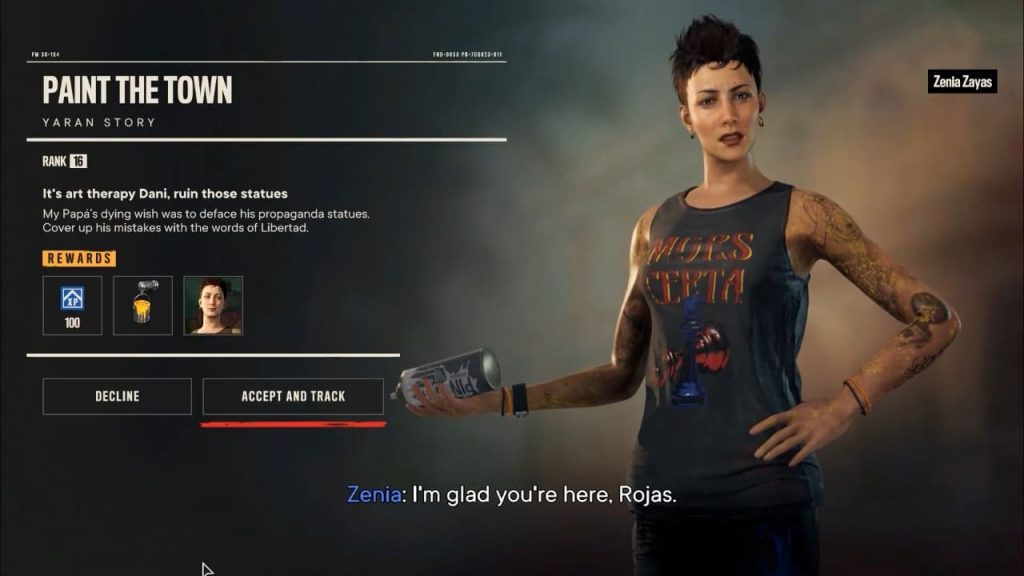 Objectives: Deface the Gabriel Statues (12)
As the yaran story starts, Zenia Zayas needs your help to finish her Papá's dying wish to deface his propaganda statues. These 12 statues can be found throughout Esperanza.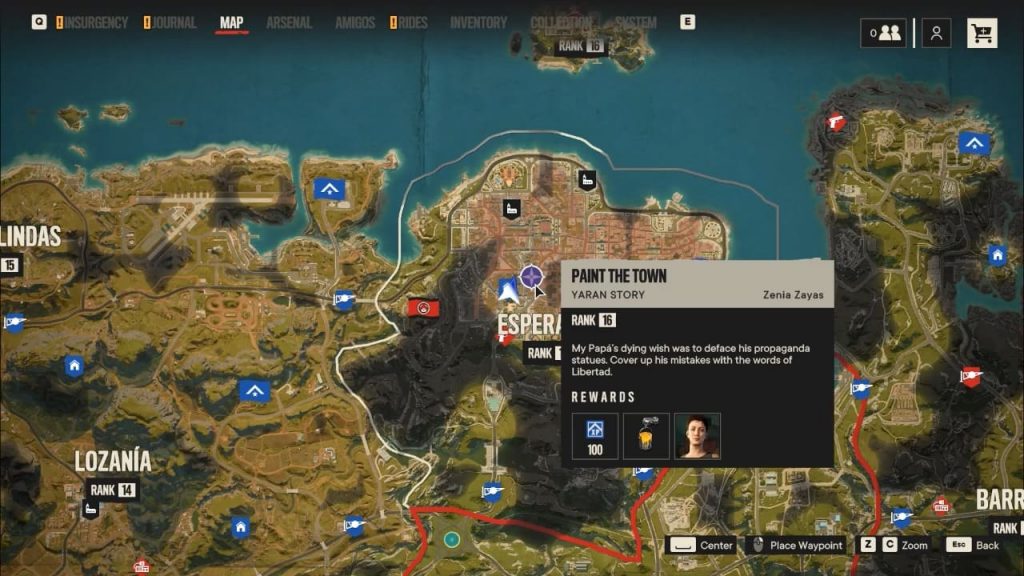 When you get close to a statue, it will appear as a yellow objective icon on your map. To deface the statue, you must approach it and interact with it. Zenia will call you once you have found 6 statues to thank you for your efforts. Once you've found all 12, the Yaran Story will be completed and Zenia will be unlocked as a Leader.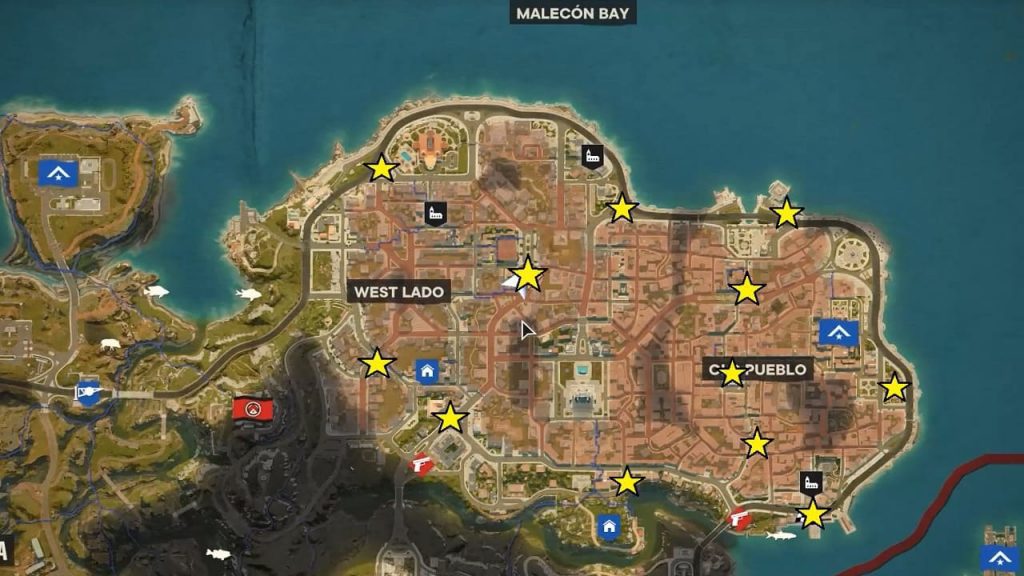 The majority of the statues can be found on the ring round that circles Esperanza, so it's a good idea to take a car and drive around to all the external points before venturing into Esperanza to find the ones inside the city.
---