How to flood the crater
This guide shows how to complete the How to flood the crater objective for Return of the River Favour/ Side Quest in God of War Ragnarok. Click here to see the complete walkthrough of Return of the River Favour.
---
Flood the crater
To flood the crater, you will have to raise the dam gates, for which you will need to burn the vines on the wall. Burning the left vine is very easy. Simply shoot it with sigil arrows and hit one of the arrows with your blade to cause an explosion, which will burn the vines.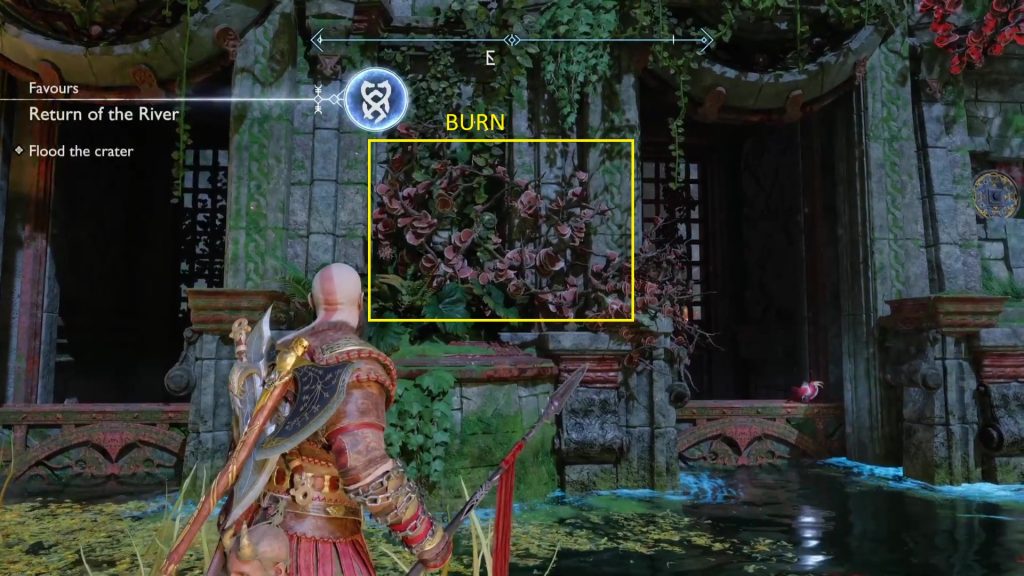 To burn the right vines, shoot sigil arrows at the spot shown in the picture below. Shoot multiple arrows at the spot to increase the impact area, such that the red vines also come inside the area of impact. Then shoot a few sigil arrows at the spot shown in the second picture below. This way the impact area of both arrows overlaps. Now hit the arrow with your blade. This will cause an explosion. The explosion will cause a chain reaction and burn the red vines on the right side.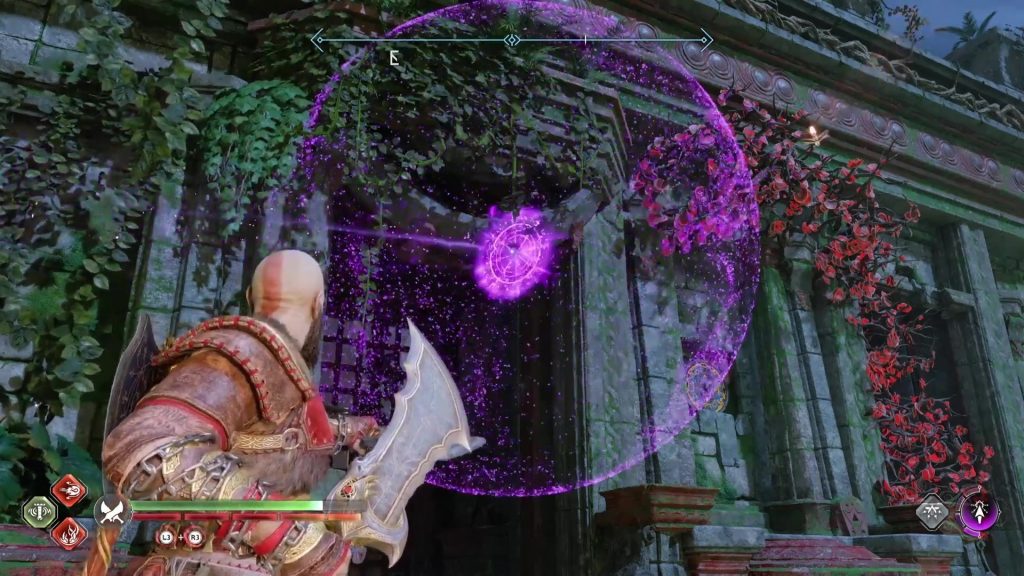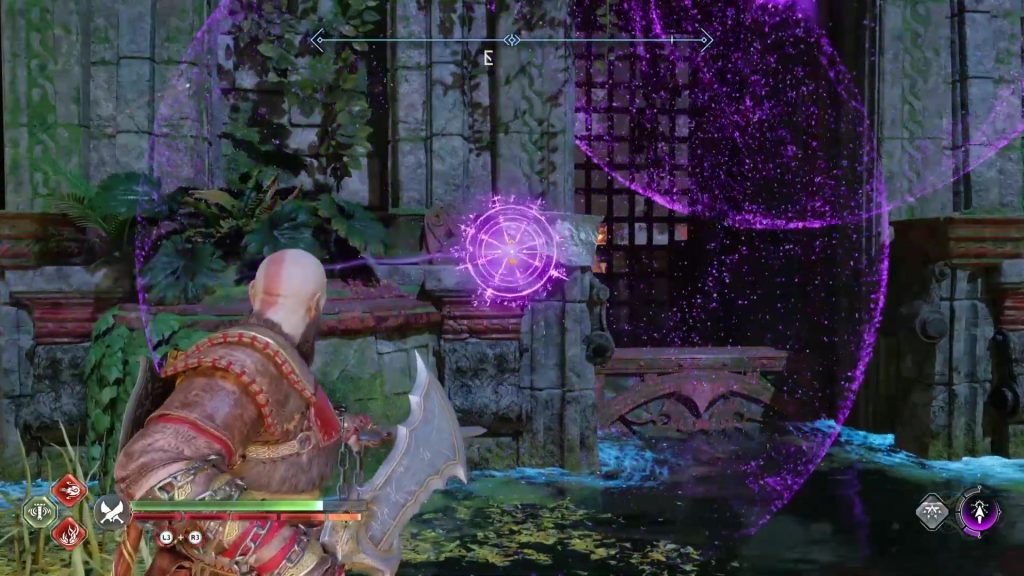 Now, you can simply interact with the wooden crank and open the dam gates. This will flood the crater. Now squeeze through the narrow gap in the wall to go to the other side. This will complete the quest.