Dragacorn Glider Enabled Again
Dragacorn Glider was disabled from Fortnite on 7th May 2020 on players complaint of it being Pay to Win. Today on 20th May 2020 Dragacorn Glider has been enabled with updated animation.
On logging in or on Selecting the glider, players are getting a message saying that animation changes have been made on the glider but if player and not satisfied then they can request refund before 19th June 2020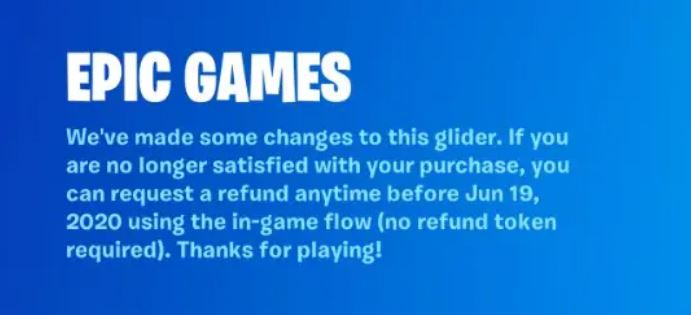 Why was Dragocorn Glider Considered Pay to Win ?
In the old animation when the glider is deployed, the character kinda "rides" the Corn and it spins full 360 twice. At this time it's practically impossible to hit the person. Many professional players were taking advantage of this, as can be seen on the video at the right side.
Player Facing Refund Issues
Many players are reporting that they arent getting any refund option for the Dragocorn Glider. Epic has still not responded to the complaint but it looks like a small bug which will be resolved in some time. Players who want a refund need not panic.