Gatakis Shrine: Ride the Winds Walkthrough
This guide shows the complete walkthrough of the Gatakis Shrine in the Legend of Zelda: Tears of the Kingdom game, released on 12th May 2023. The Gatakis Shrine is at the location shown in the pictures below.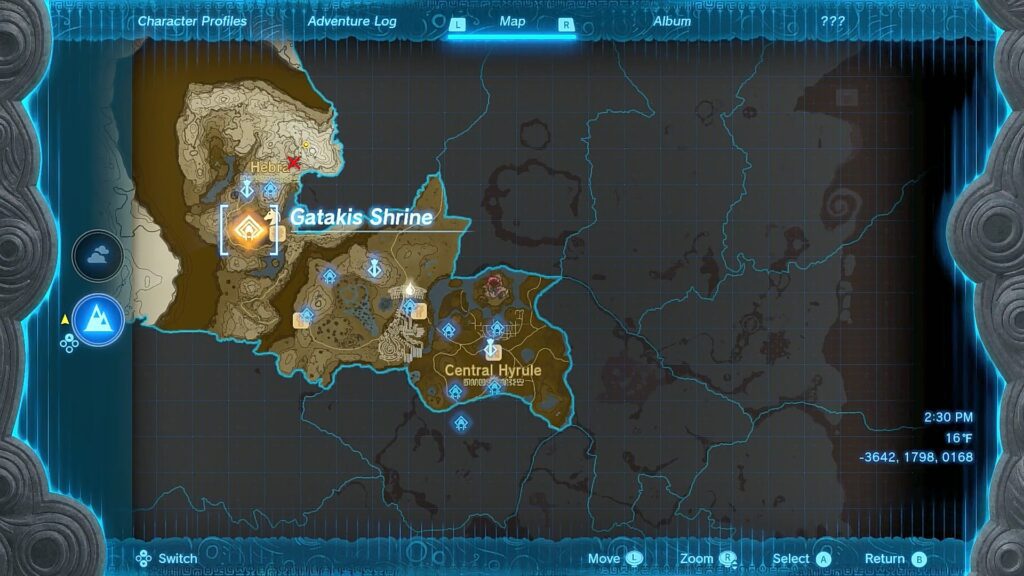 After entering the shrine, glide to reach the surface across the gap. Then turn right and you will see lasers in the hallway as shown in the picture below. Glide through the lasers to reach the surface on the other side.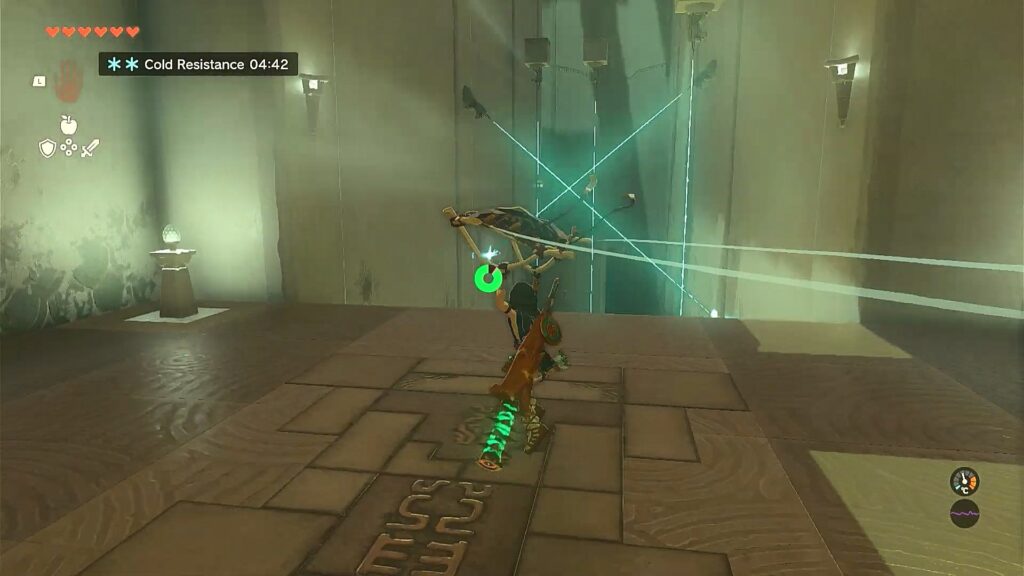 Jump in the wind tunnel there. Wind will reduce the speed of your fall, so there is no need to use the glider. Position your fall correctly to go through the opening as shown below.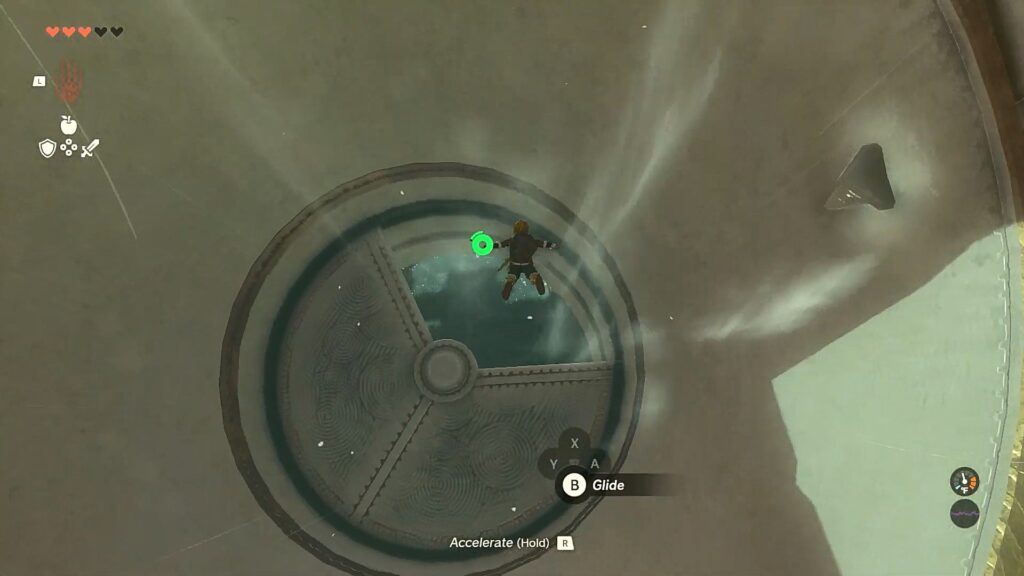 After you reach below, you can use your free fall momentum to break the ice covering the wind tunnel as shown in the picture below. Or you can land there and use your weapon to break the ice. Then jump inside the wind tunnel. After reaching down, glide to the platform with the chest as shown in the second picture below. Open the chest to get a Strong Construct Bow.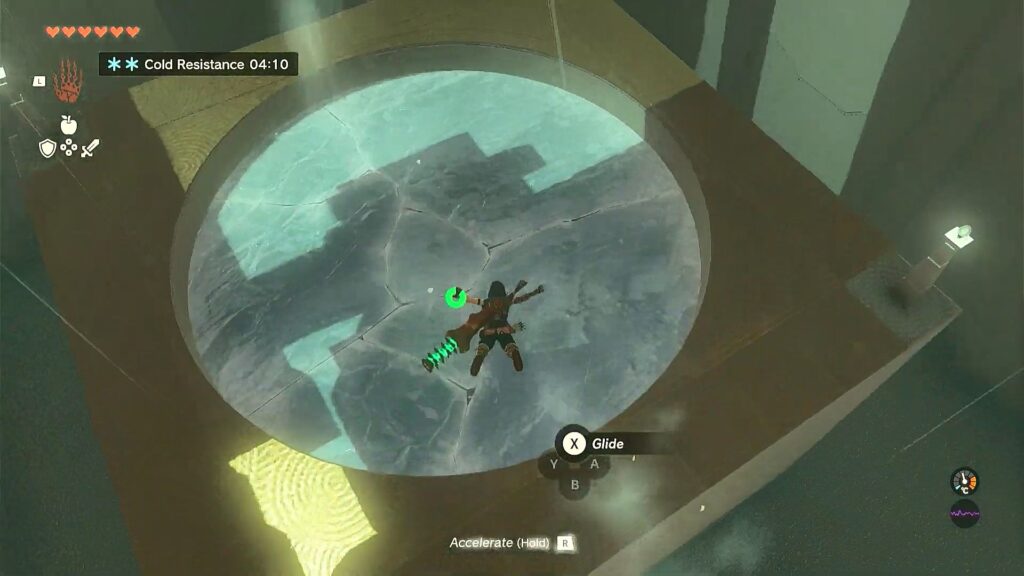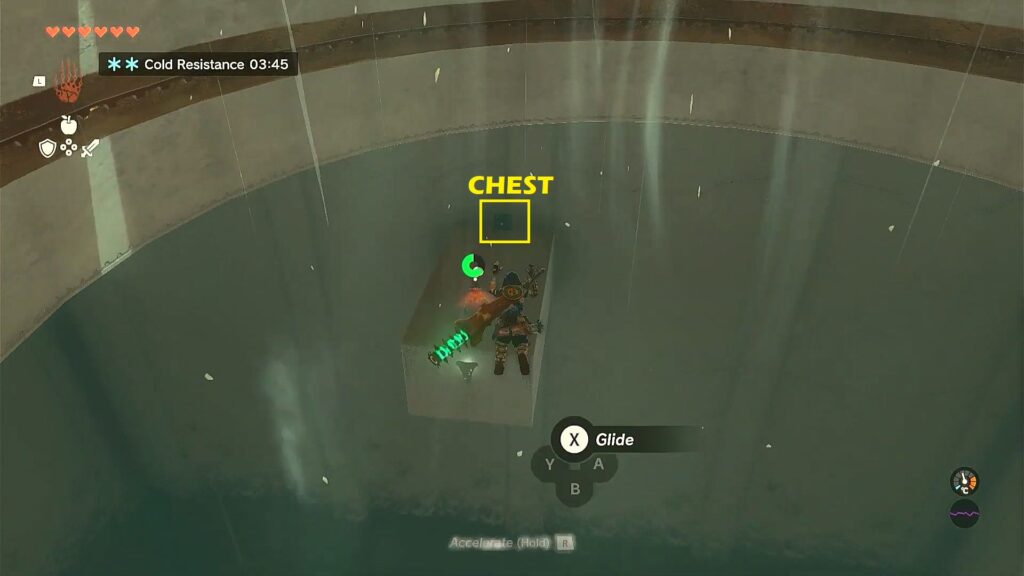 Then jump down and go through the hole in the wall as shown in the picture below. As soon as you go through the hole, quickly activate the glider as shown in the second picture below. The glider will take you to the surface above. Get the blessing there to complete the shrine.