Objective: Gather Rumors on Alice Hiiragi
Date: 26th July
Location: Central Street, Shibuya.
There are FIVE LOCATIONS in Central street from where you can gather information on Alice Hiiragi. You need to visit all these five locations (any order) to complete the task.
Examine the clothing store (Bronx Apparel Shop)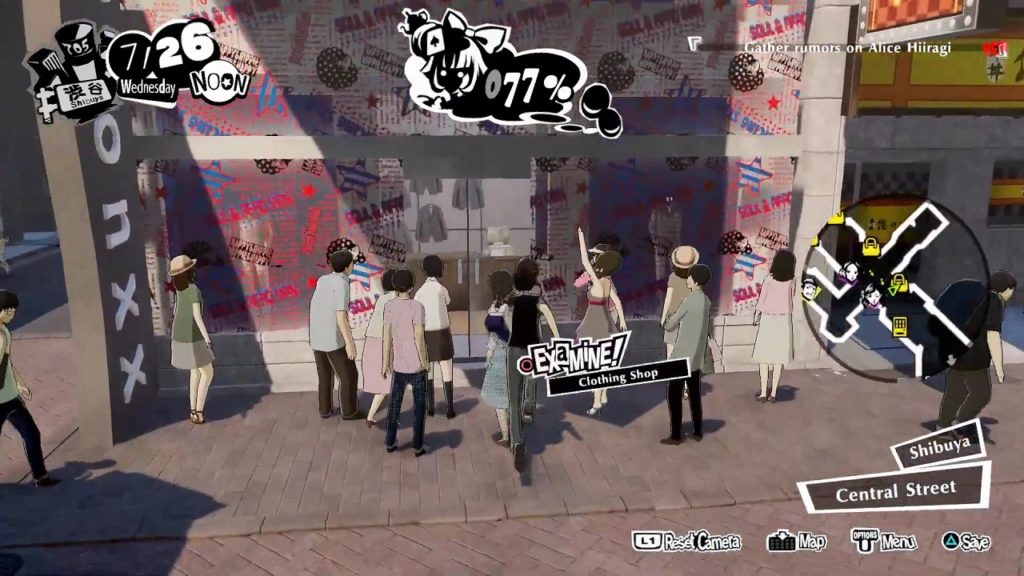 Listen to the Passionate Young Man. He is standing at the intersection.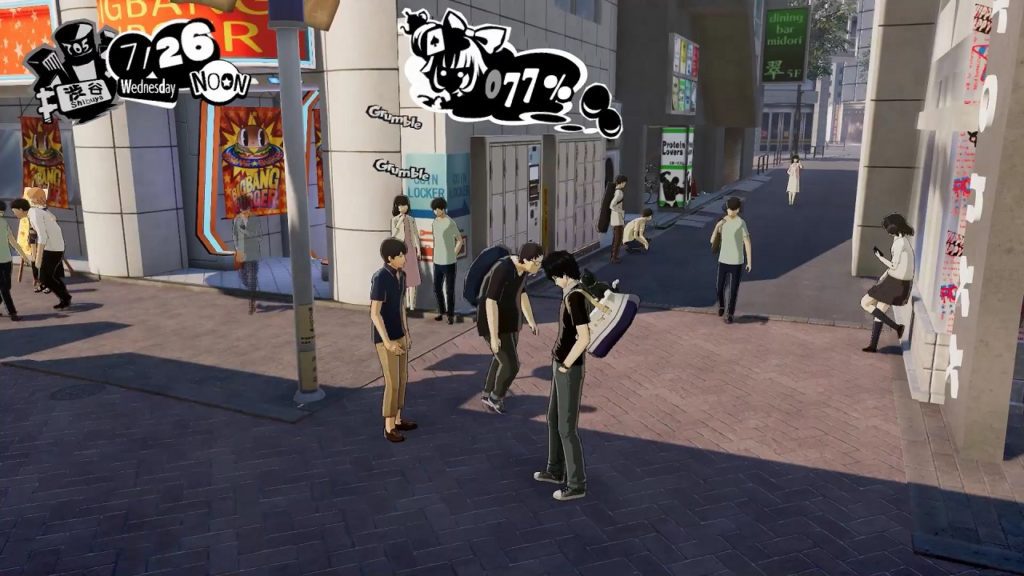 Talk to the Dedicated Woman standing outside Big Bang Burger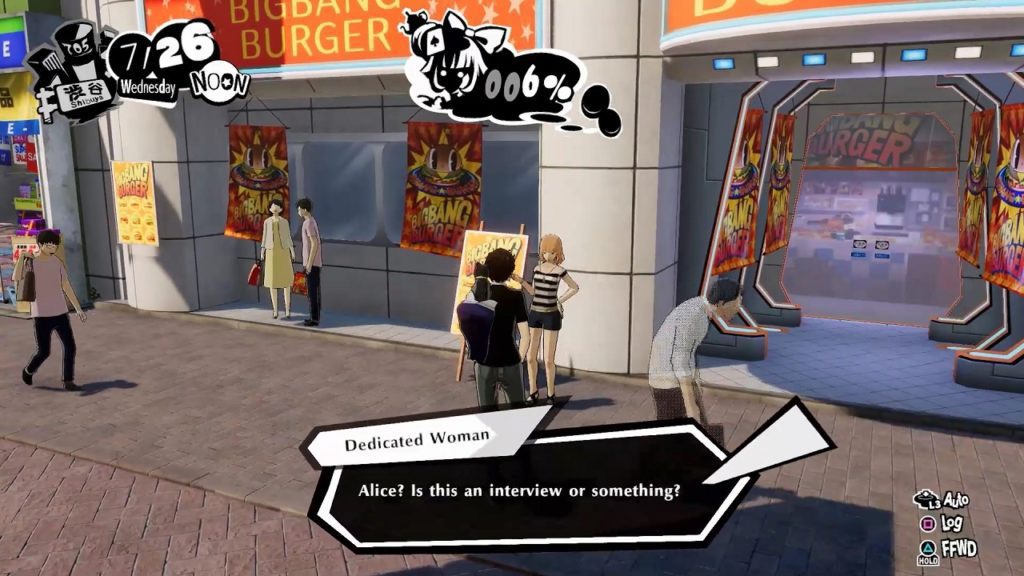 Talk to the Level-Headed Girl standing by the alley leading to the Airsoft Shop (near the UNDERGROUND sign board)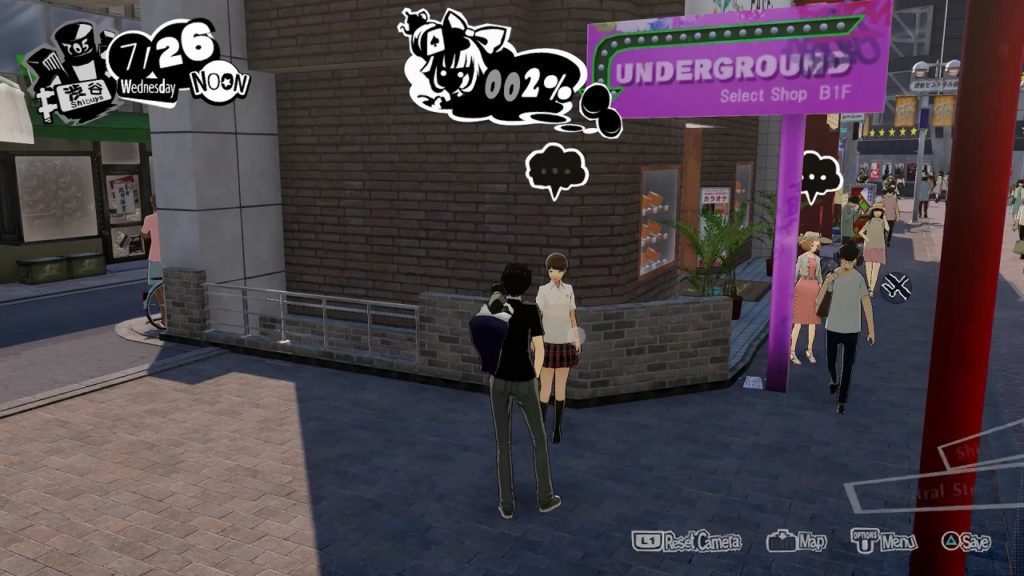 Listen to Brunette Young Man and Young Man with Hat. These two men are standing in front of Ryuji.