This guide shows the location of all Nornir Chests and how to solve the puzzles to open these chests in the Goddess Falls area of the Vanaheim Region in God of War Ragnarok.
---
Goddess Falls Nornir Chest Puzzle Solution
The chest is at the location shown in the pictures below. To unlock the chest, you will have to light three torches.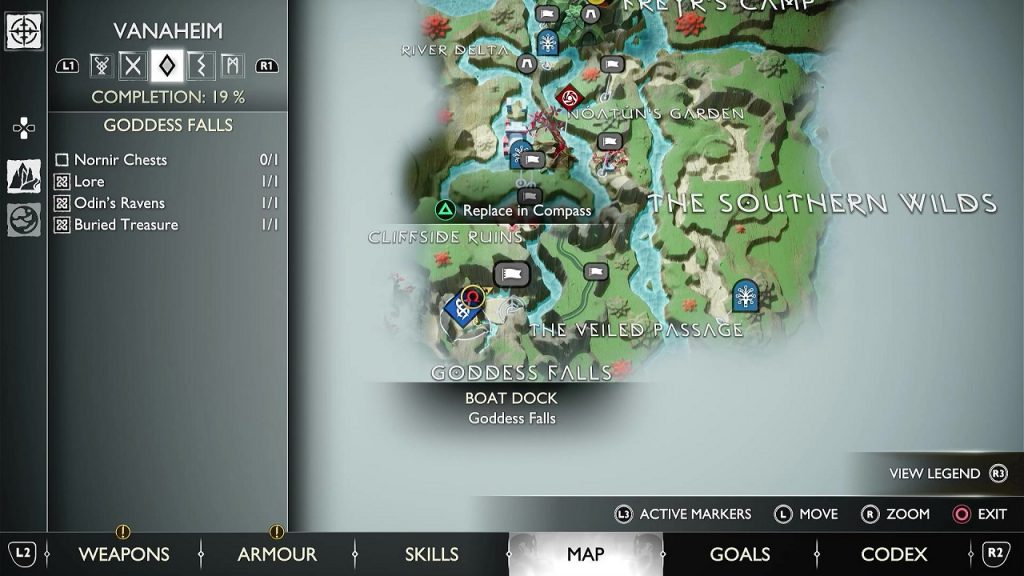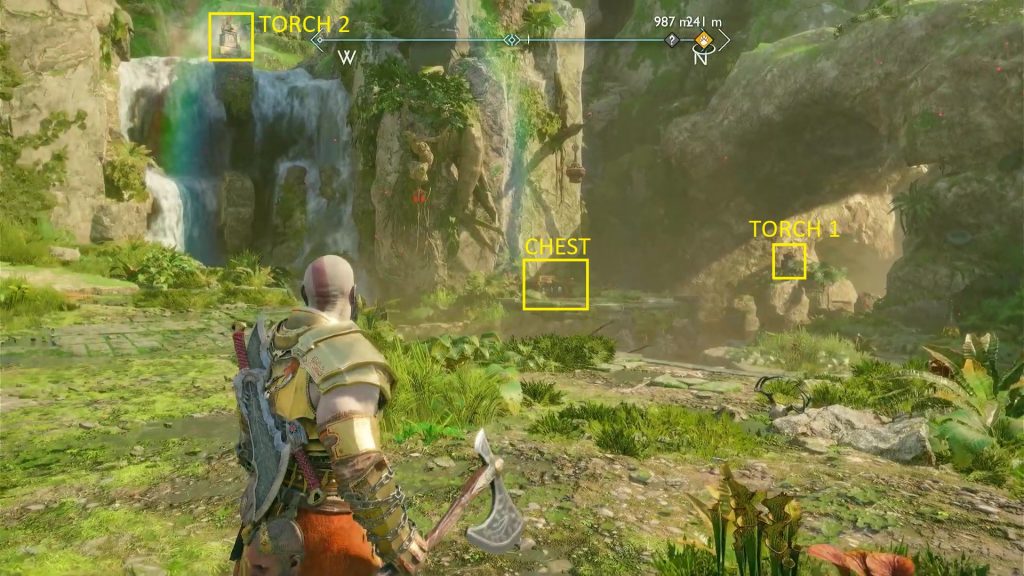 Torch #1 is on the right side of the chest and Torch #2 is on the left side of the chest as shown in the picture above. Torch #3 is on the mountain on the opposite side of the chest as shown in the picture below. To light the torches, shoot purple arrows between the torch and to a point accessible by your blade. Then use your blade to hit a purple arrow and cause an explosion, lighting up the torch. Once you have lit up all three torches, the chest will be unlocked. Open the chest to get a Horn of Mead.