This guide shows the complete questline of Gatekeeper Gostoc in Elden Ring. This questline is short but it involves completing Nepheli's questline as well. If you complete Gostoc's questline, then he will become a vendor and you can purchase Ancient Dragon Smithing Stones from him.
---
Step 1: Talk to Gostoc Near Stormveil Castle Main Gate
You will find Gatekeeper Gostoc inside the room on the left side of the Stormveil Castle Main Gate as shown in the pictures below. If you request him, he will open the main gate for you, but he will advise against taking the main gate as it is heavily guarded. Click here to see the complete guide of Stormveil Castle.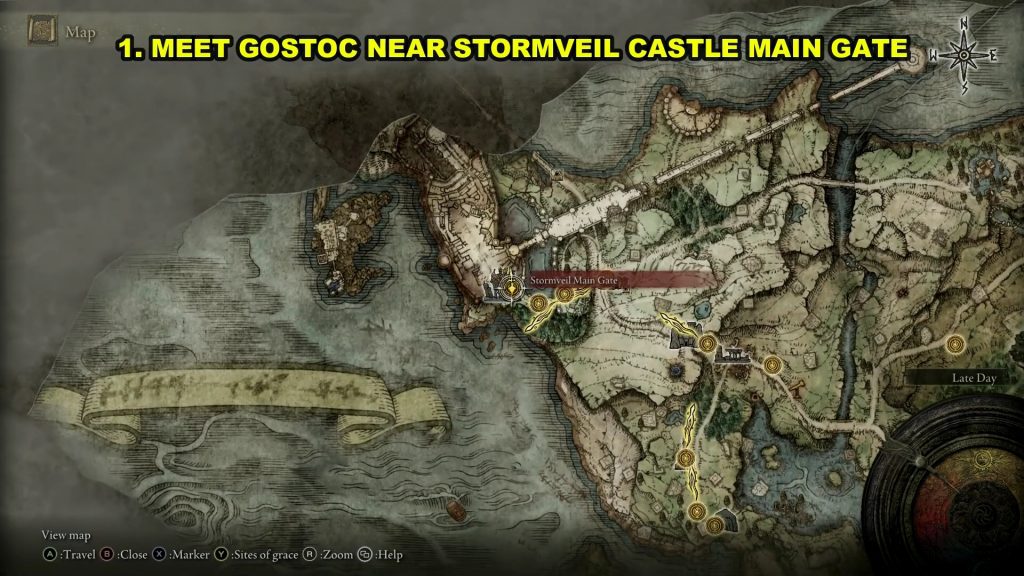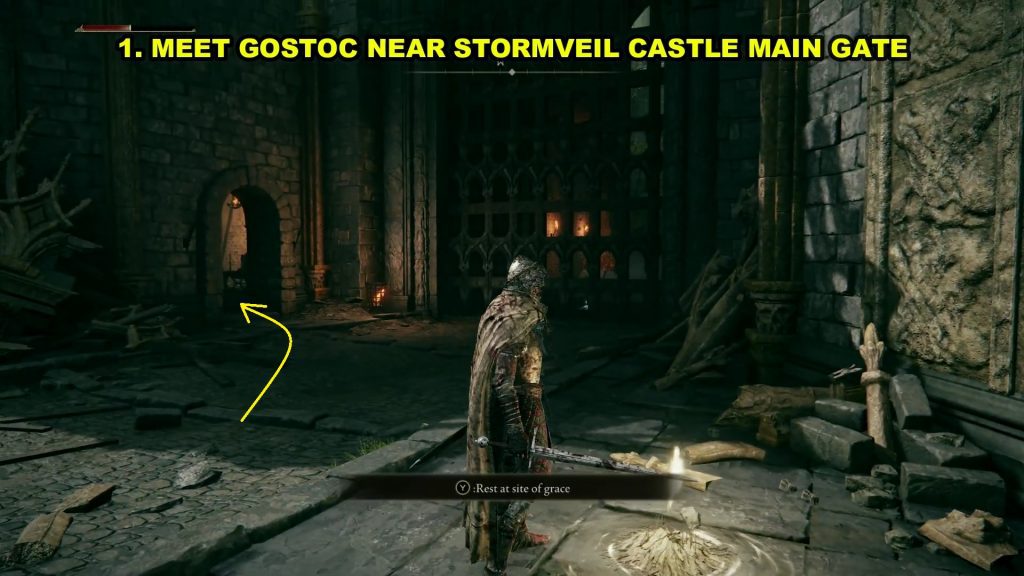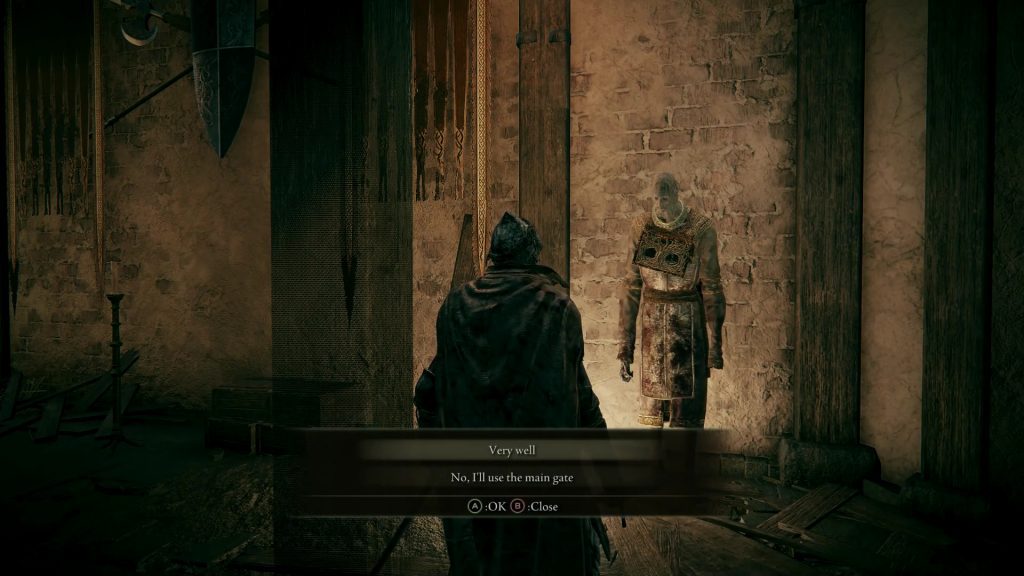 ---
Step 2: Defeat Godrick
Complete the Stormveil castle and defeat the area boss, Godrick. After that, rest on the site of grace at the location where you fought Godrick. After reloading the area, Gostoc will appear here and you will find him stomping on the corpse of Godrick. Talk to him and exhaust all the dialogue options.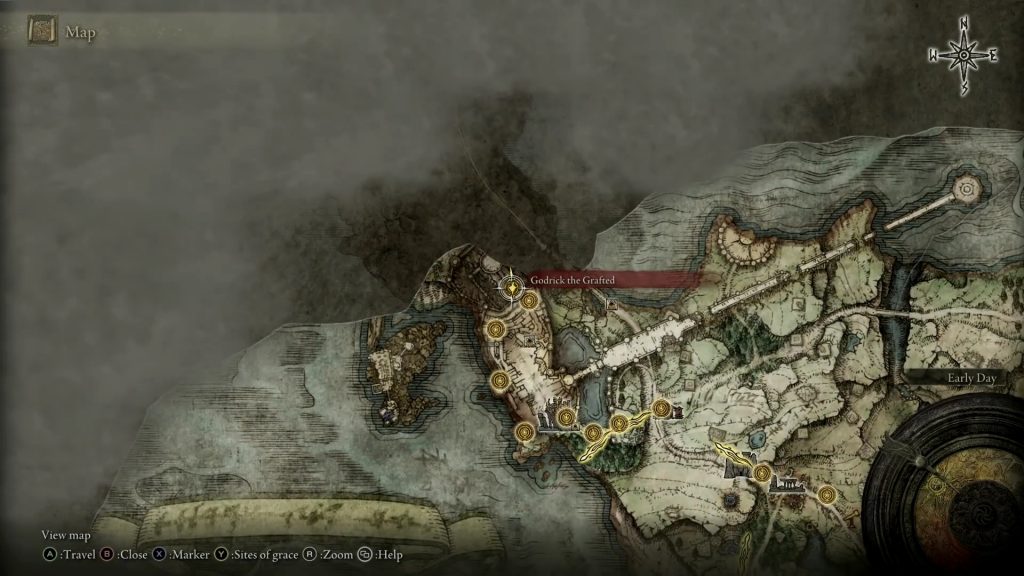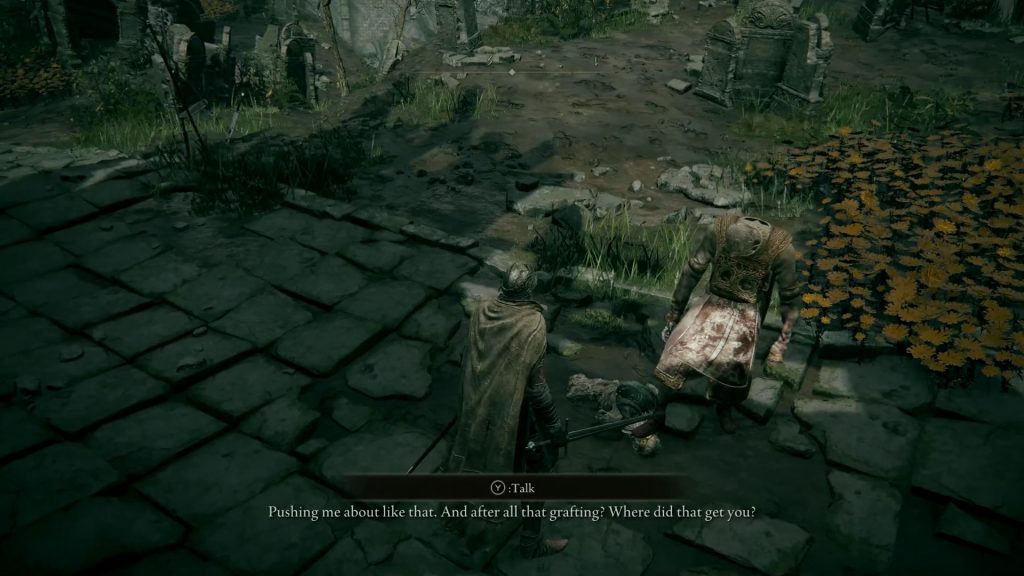 ---
Step 3: Complete Nepheli's Questline
Proceed in the game and complete Nepheli's questline. Then come back to Godrick the Grafted Site of Grace. If you still see Gostoc stomping on Godrick's copse, then advance the in-game time until Gostoc is not there anymore. If you have successfully completed Nepheli's questline, then Gostoc would have moved to the throne room. From Godrick the Grafted Site of Grace, go north and enter the throne room. Talk to Gostoc there and you can purchase several items from him, including Ancient Dragon Smithing Stones.