En-egg-Matic Eggs is one of the first subquests that you get by talking to NPCs in Monster Hunter Stories 2 Wings of Ruin. People in need will ask you for help in form of Subquests. these are a great way to earn extra items, experience points, and zenny.
En-egg-Matic Eggs 1
You get the 'En-egg-Matic Eggs 1' subquest by talking to the watchful old man at the northern end of the map at the location as shown in the picture below. You will be tasked to bring a Herbivore genus egg. Check the video at the bottom of the page for a video walkthrough.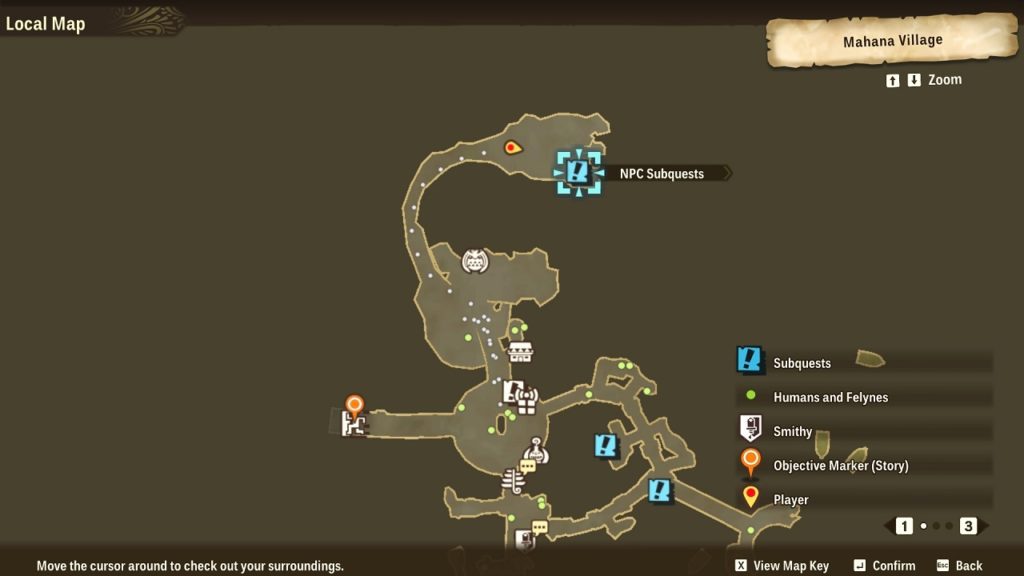 Quest Text: Come show me an Herbivore monster egg. Don't sweat it, you should have no problem finding one. Look for the oblong horizontal spots on the shell.
Rewards
1000 Zenny
20 Exp points
Healer's Comp V2: A combo recipe for burn ointment
2 Burn Ointment: Cures Burn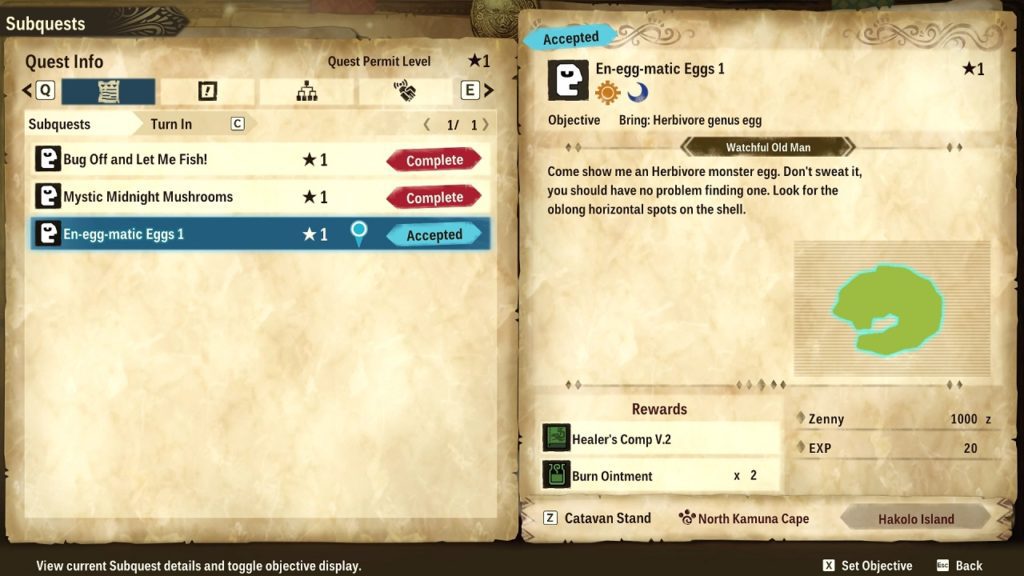 ---
To get the Herbivore Egg, leave for North Kamuna Cape during the afternoon. From the entrance point turn right and go uphill. Go uphill will the end where you will see a couple of huge minsters eating leaves from a tree as shown in the picture below.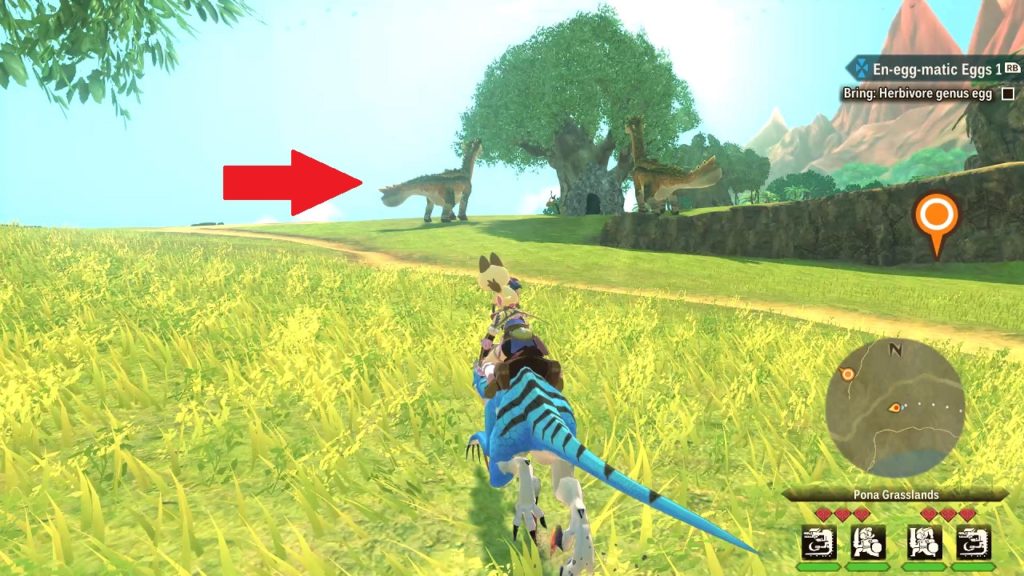 From the tree, mentioned above, turn right and go straight ahead. On your front, you will see 'The Sealed Den' and on the right, you can see an entrance to a monster den. See the picture below for the locations.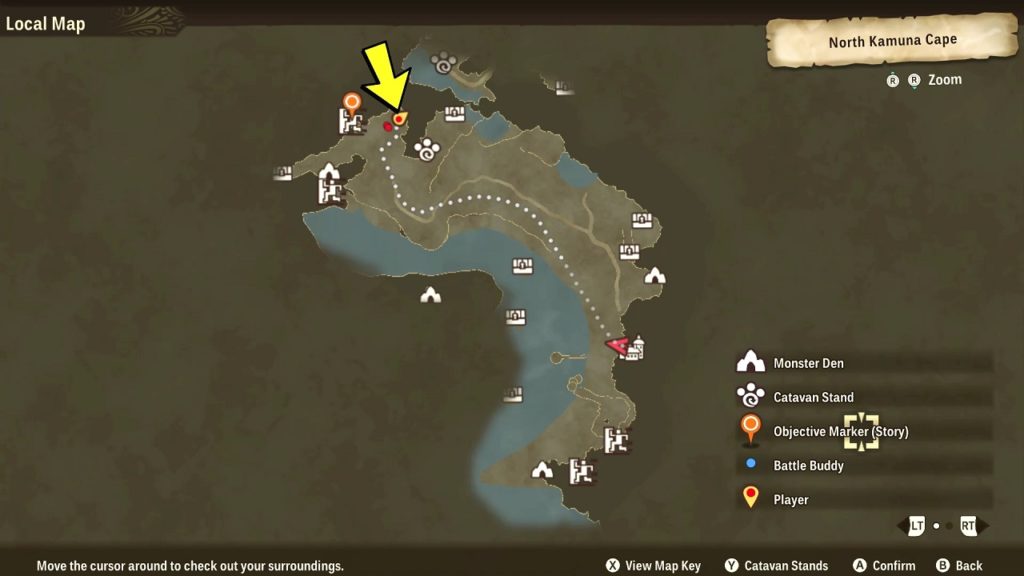 Enter the monster den. This one is a small cave. Go straight ahead and you will find the room with the nest. The monster will be sleeping so won't have to fight it. Go to the nest and pick up the egg. Upon picking up the egg Navirou will comment that the egg is Kinda Stinky and light as a feather too. The Herbivore egg can be distinctly recognized with its elongated horizontal oval spots as shown in the picture below.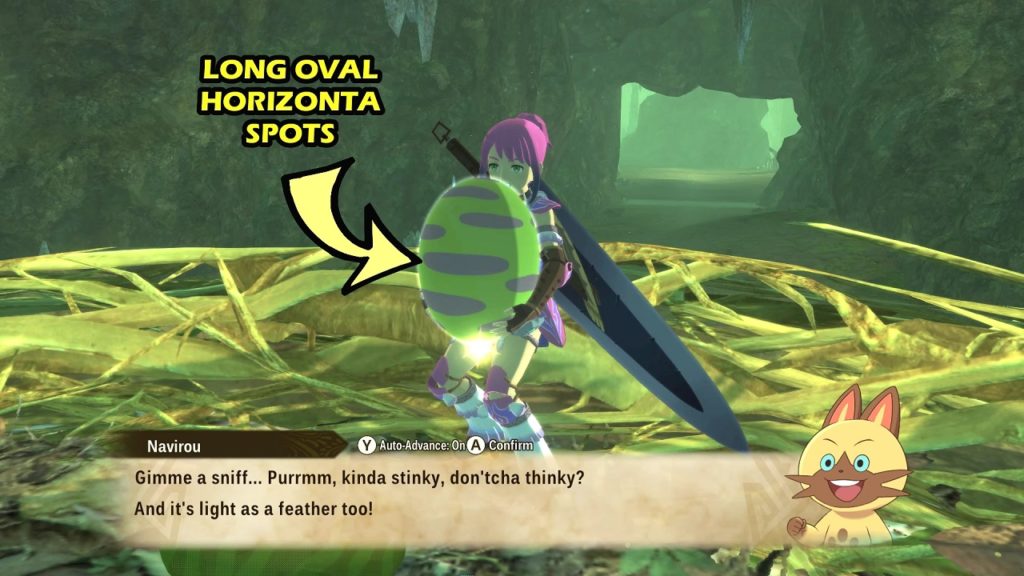 Once you have the egg climb down the nest and exit the cave and you will get a notification saying that you have obtained a Humble Herbivore egg (See the picture below) and the quest will be updated. Your next objective will be to meet the client in Mahana Village.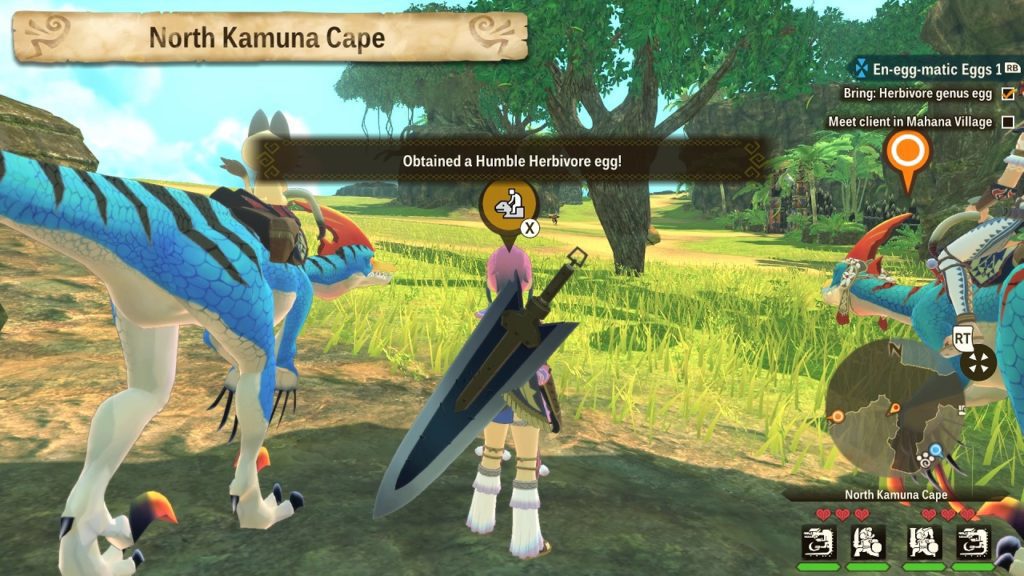 Open the map and use the Caravan Stands to fast travel to Mahana Village. Go to the watchful old man at the north end of the village and give him the egg to complete the quest and receive your rewards.
---
Video Walkthrough