This walkthrough will guide you through all objectives of the side quest Flying off the Shelves that begins in Central Hall in the game Hogwarts Legacy.
---
How to start the Flying Off the Shelves Side Quest
Requirement: Having Finished Main Quest: Defence Against the Dark Arts Class / Main Quest: Charms Class
Flying Off the Shelves can be initiated by speaking to Cressida Blume in the Library Annex – Central Hall. This side quest tasks you with collecting Cressida's books that are flying around the Library of Hogwarts.
Flying Off The Shelves Walkthrough
Talk to Cressida
Head to the Central Hall in Library Annex. You can find Cressida Blume (NPC) sitting on a chair near a statue up the stairs. She claims to be working on a charm to make her books float. The charm misfired, and her books are now flying about the Library. She requests that you go into the Library and retrieve books for her.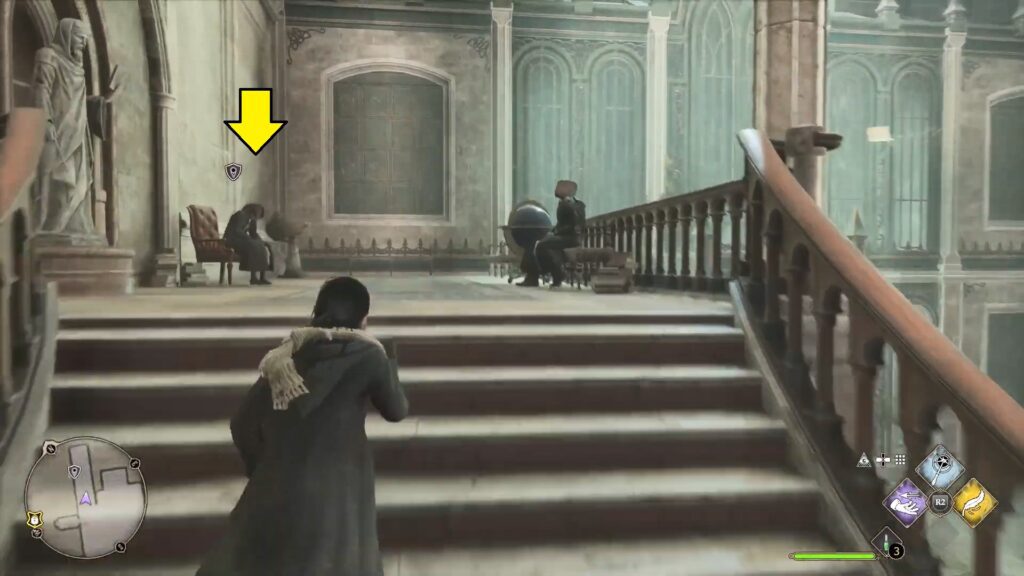 Collect Cressida's flying books from the library
Head to the Library, which is located at the bottom of the stairs on the right. You will be in the lower section of the library after entering it. There are five books to gather in all. Three will be on the bottom section, and two will be on the upper section.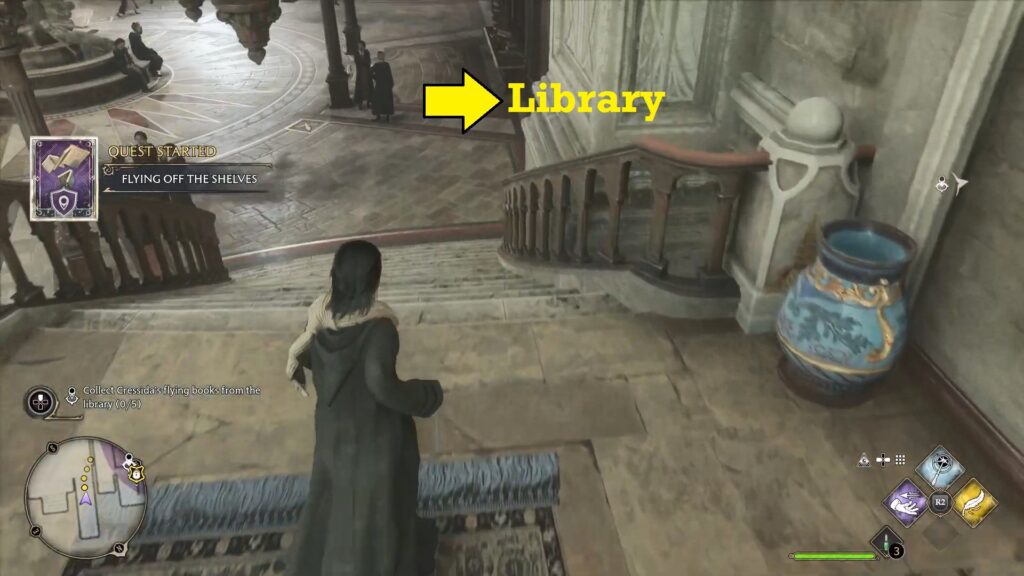 Look up and you will see books flying around. Use Accio to catch three books out of the air from the lower area. One book is middle of the room and two are flying around on the side of the library between the shelves. You can use Revelio to see the book through the shelves.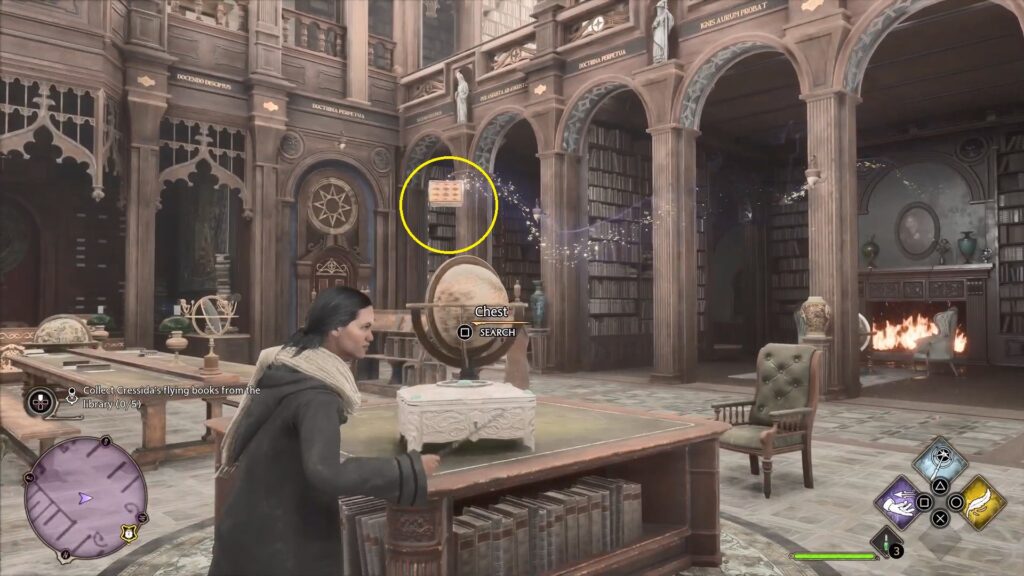 Another 2x book flying can be caught from the second floor. Simply glance in that direction and use Accio to gather them. Two books are flying between the shelves.
Talk to Cressida
Once you collected all three books, head back to Cressida and talk to her to finish this quest.