How to complete Hoothoot's Hidden Foot request in New Pokémon Snap
In New Pokemon Snap, travel to the islands that make up the Lental region. There are dozens of Pokémon roaming around Lental island. Research these Pokémon alongside Professor Mirror as you explore dense jungles, vast deserts, and more! Professor Mirror will give you requests to complete 'Hoothoot's Hidden Foot' request. Hoothoot is sitting on one foot only. Professor wants you to photograph the other foot of Hoothoot which is consistently hidden.
Head to Park(Night) in Florio Nature Park. You can see a Hoothoot standing on one foot on top of a wooden sign. Here you need to aim and throw a Fluffruit at the Hoothoot. When the fruit hits the Hoothoot correctly, it will lose its balance and will try to balance itself. While balancing, Hoothoot shows its other hidden foot. Be sure to take a photo of the hidden foot while it is trying to balance itself.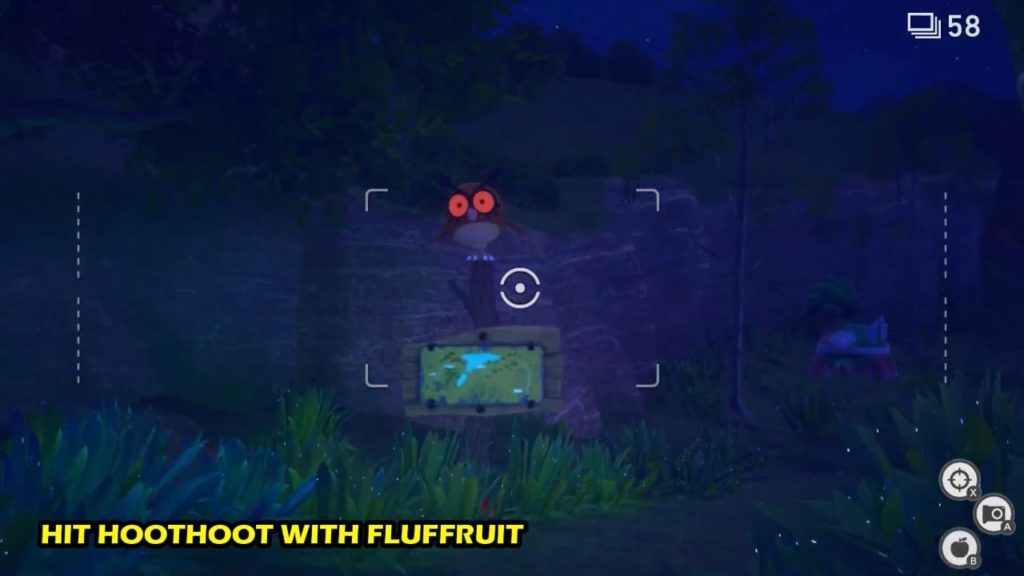 Show the picture to Professor Mirror at the end of the level and, you should complete this request!