This article will guide you on where to find the Mysterious Key and unlock a secret basement that hides a free AoT cosmic Summon in an Anime Champions Simulator.
---
Collect Mysterious Key
To complete the objective "Collect Mysterious Key" in Anime Champions Simulator for the quest "Hidden Basement" you need to take a quest from Commander, which is located in the newly added area – Land Of Giants.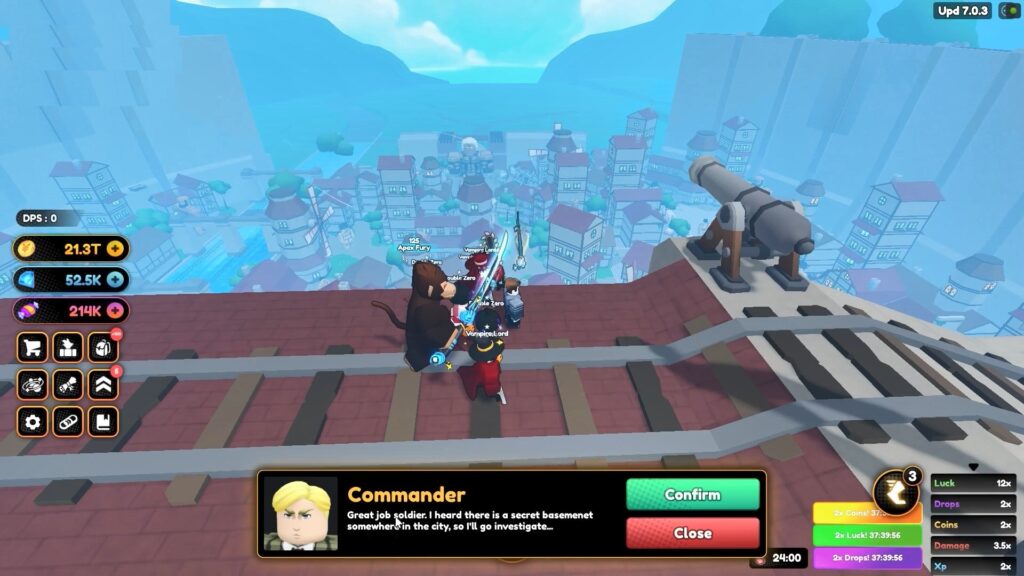 Speak with the Commander in the recently added Land Of Giants area to start the Hidden Basement quest. He will tell about a secret Basement located somewhere in the city.
Hidden Basement Location
When the quest begins, head down and turn to the right. Visit the house on the farthest right side of the city. You'll discover a basement between two houses. The Commander will inform you that the basement is locked, and you need to find the key to open it.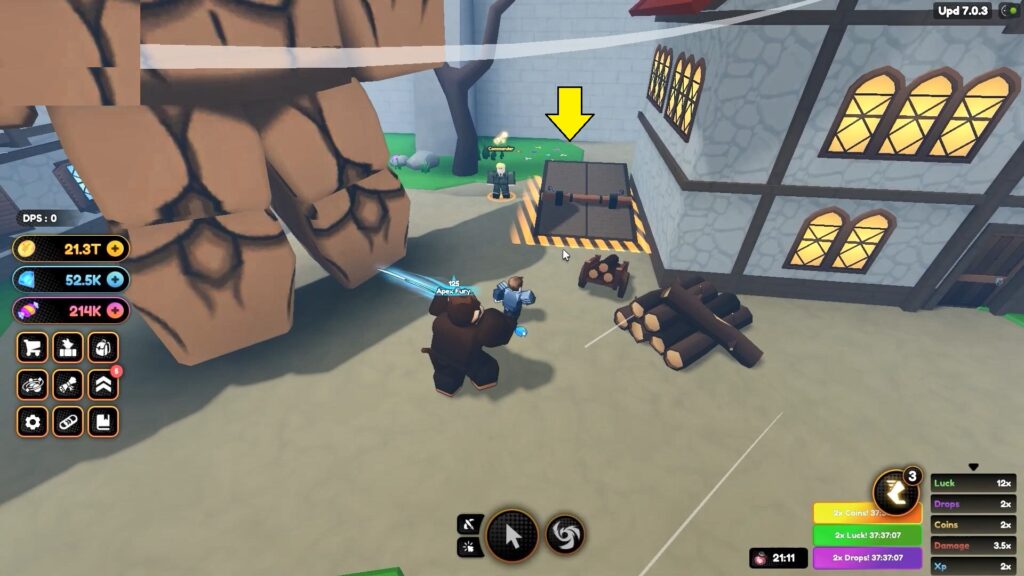 To locate the Mysterious Key, go straight from where you started the quest until you reach a wall. If there's a Boulder blocking your way on the wall, you can break it. If not, you can take a different path around it using the elevator.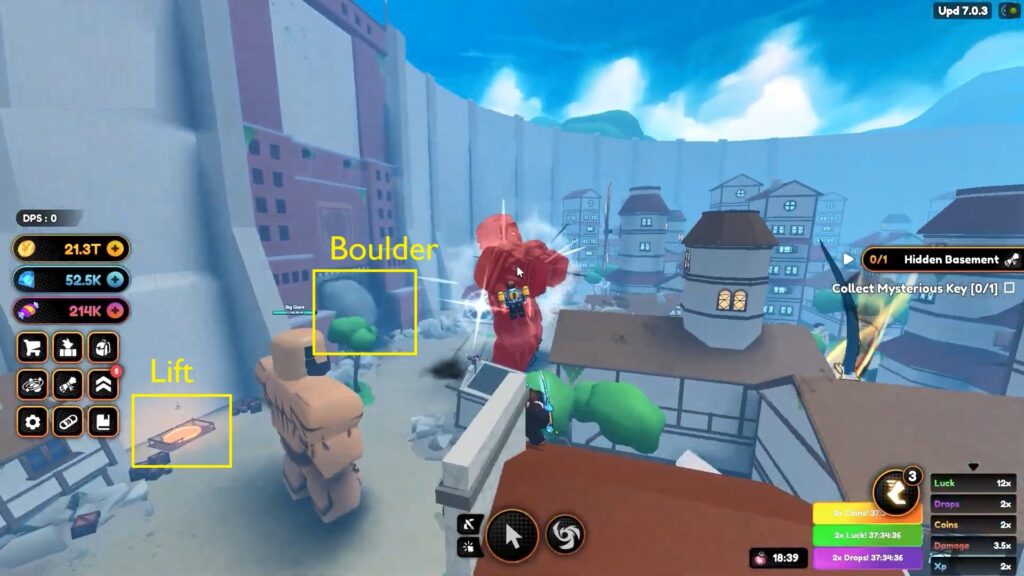 Move to the opposite side of the wall, where you'll find a group of small buildings. Head to the far left side to locate a building. Inside that building, you will find a chest.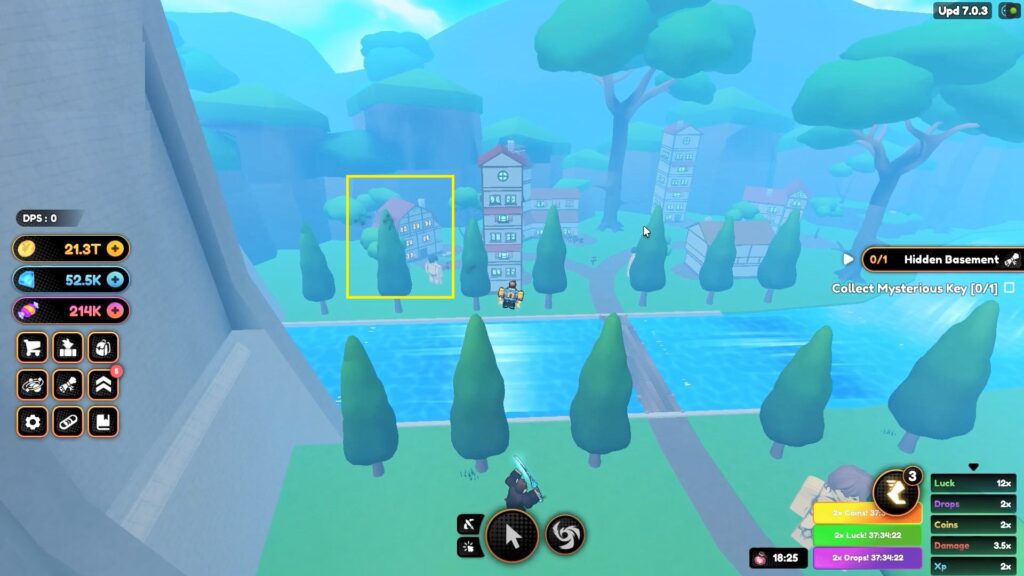 Open the chest to get the mysterious key.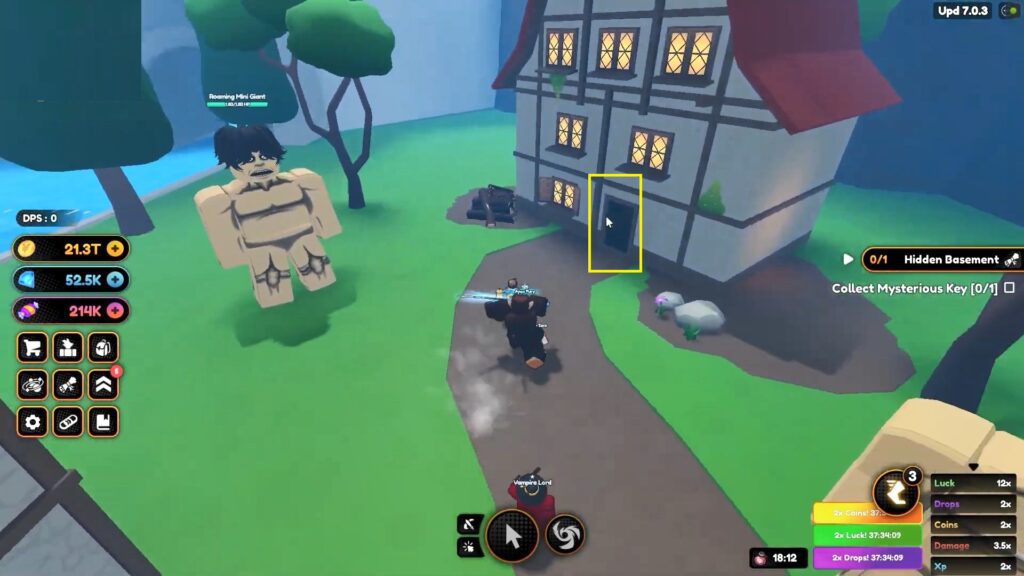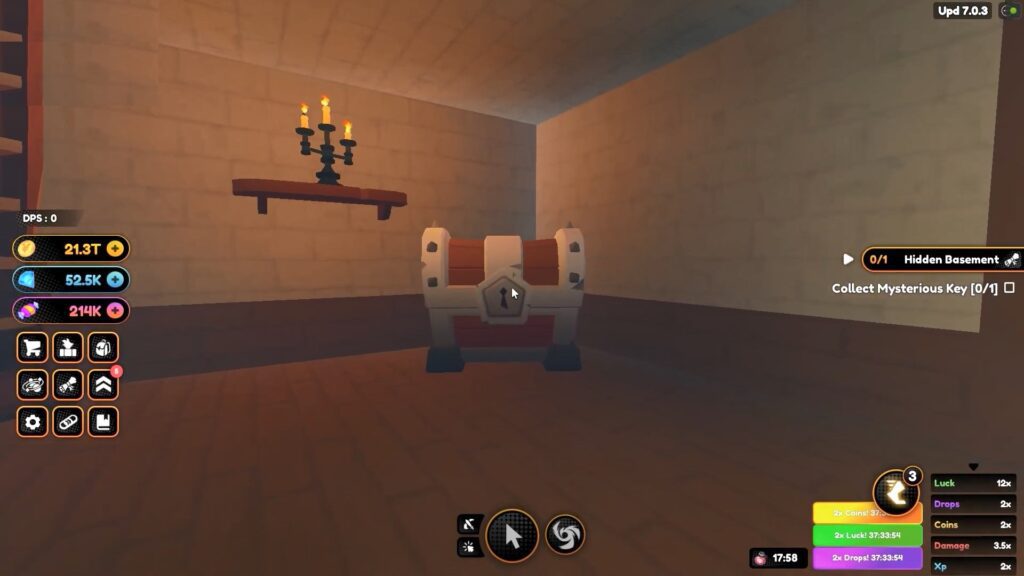 After getting the key, you can go into the secret basement. Use the teleport to go to the Land of Giants and go to the basement. Open the basement and see what's inside.