The Stun Gun is a useful item to have if you need something to defend yourself against a large group of enemies. This guide will show you how to get a Stun Gun in Sons of the Forest, which is released on 23 February 2023.
---
Stun Gun Location
Stun Gun can be found in one of the caves scattered throughout the map. As illustrated in the map below, the mouth of this cave is on the seashore. Follow the edge of the map to find a cave on the edge of the beach.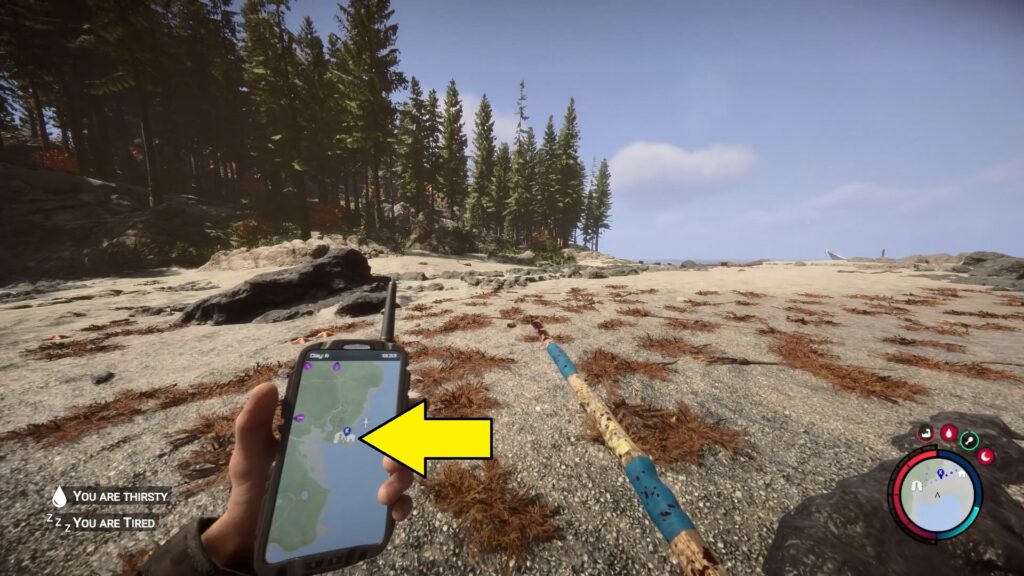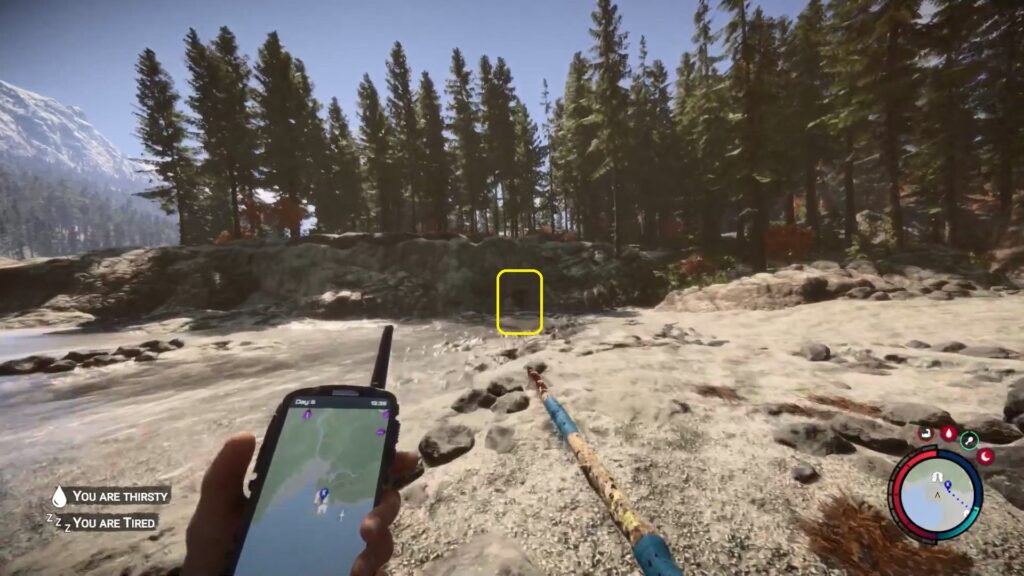 Go inside and take out your flashlight to begin exploring this gloomy cave. The cave has a long, straight path.
Proceed through the cave until you come across a corpse in the ground. Follow the cave to the right until you come across a dead body hanging from the ceiling of the cave. Interact with the body to get the Stun Gun.