This walkthrough of the game "Lust from Beyond" will show you how to Find Dr. Austerlitz's phone number and how to get a mask and Clothes in Chapter 9 – Kidnapped.
Objective: Make preparations for rescuing Lily 
Get a mask of a member of the Scarlet Lodge

Talk to the Shackley Brothers (second floor).

Hand over the herbs (you took from Mabel's room). In return they'll give you their room's key.

Go to the Room of Shackley brothers (on the third floor).

Use code '1971' to unlock the chest and get the mask.

1971 is the year their mother was born. You'll get this HINT from the letter on the bedside table.

Get clothes of a member of the Scarlet Lodge

Go to Sabinian's Room (next to Amanda's room on the third floor) and take the clothes from the Closet.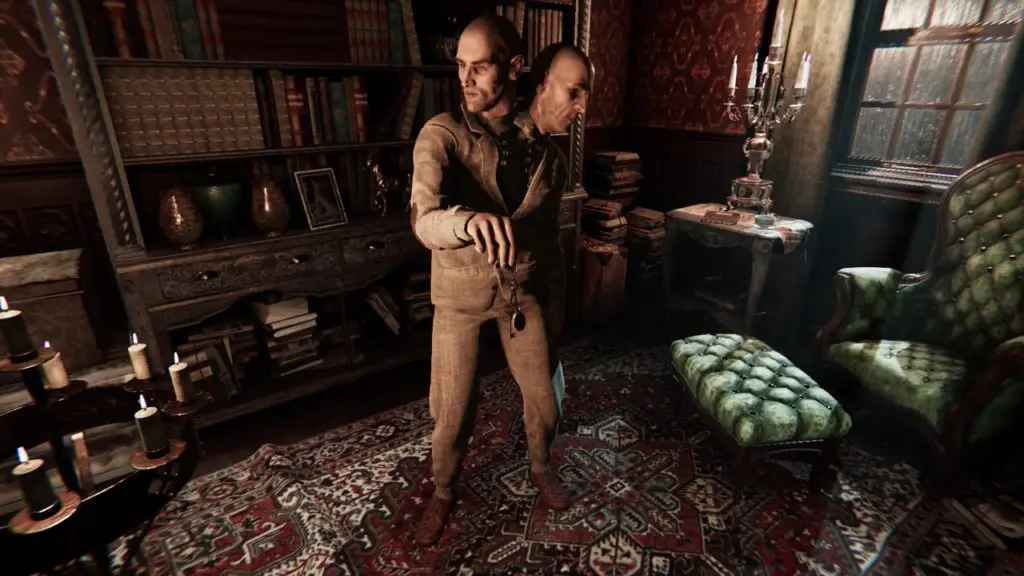 Objective: Get Mabel's herbs (optional)
Mabel's room is on the second floor

There is a box (containing tarot cards) on the dressing table in her room.

The key is underneath the tarot cards. Take out all cards to get the key.

Use the key to open the chest (in the opposite corner of the room) and take the herbs.