To get Chorizo you need to complete side quests Who's a Good Boy? and Fetch Quest. Both, Who's a Good Boy? and Fetch Quest, are Yaran Story (Side-Quest) in Far Cry 6. 
The player must complete the "Meet the Monteros" Main Story Quest (Operation) in Far Cry 6 to start the "Who's a Good Boy?" side-quest. To start the side quest, the player needs to visit Costa del Mar sub-region in Madrugada and pet with the quest giver (Chorizo).
Who's a Good Boy? – Objectives
Pet Chorizo
Head to Costa del Mar sub-region in Madrugada. Pet Chorizo (Dog) is standing outside of his dog's house.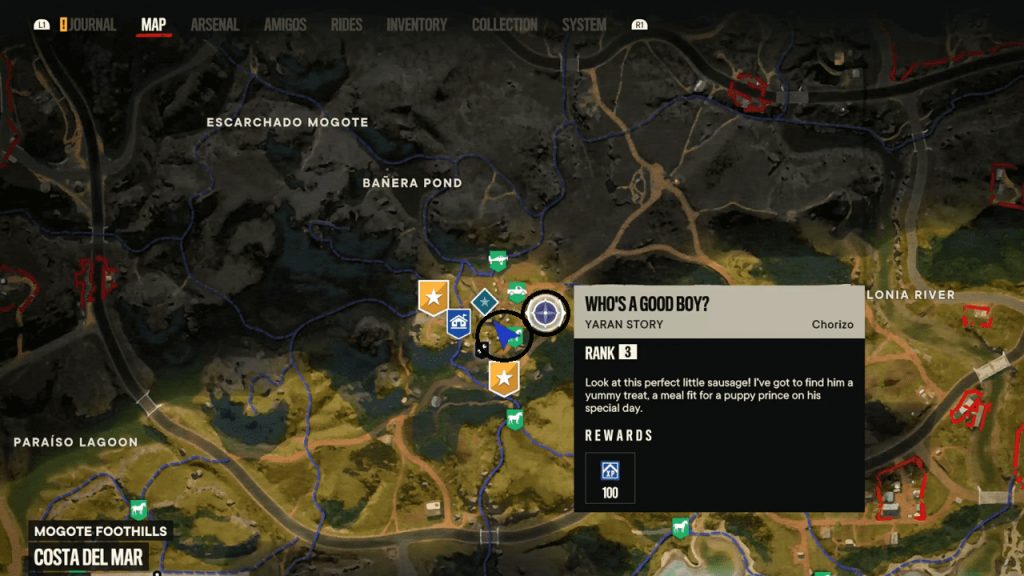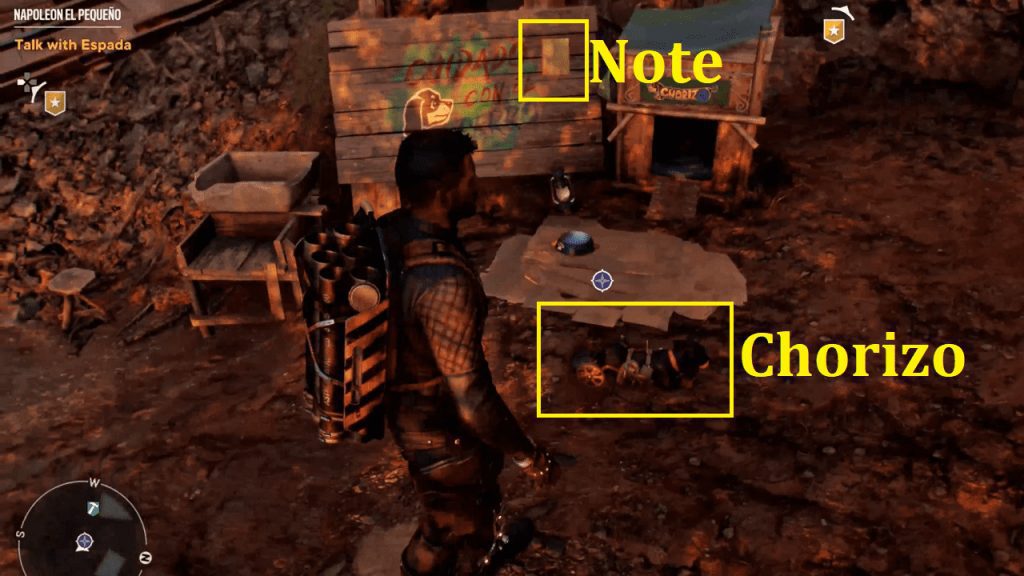 Read the note next to Chorizo's dog house
Read the note next to his house after accepting the quest. It tells you what to feed Chorizo so you can become his friend.
Collect crocodile meat
Following that, a crocodile hunting spot south of the current location will be marked on the map. Head to the crocodile hunting spot to hunt down a crocodile.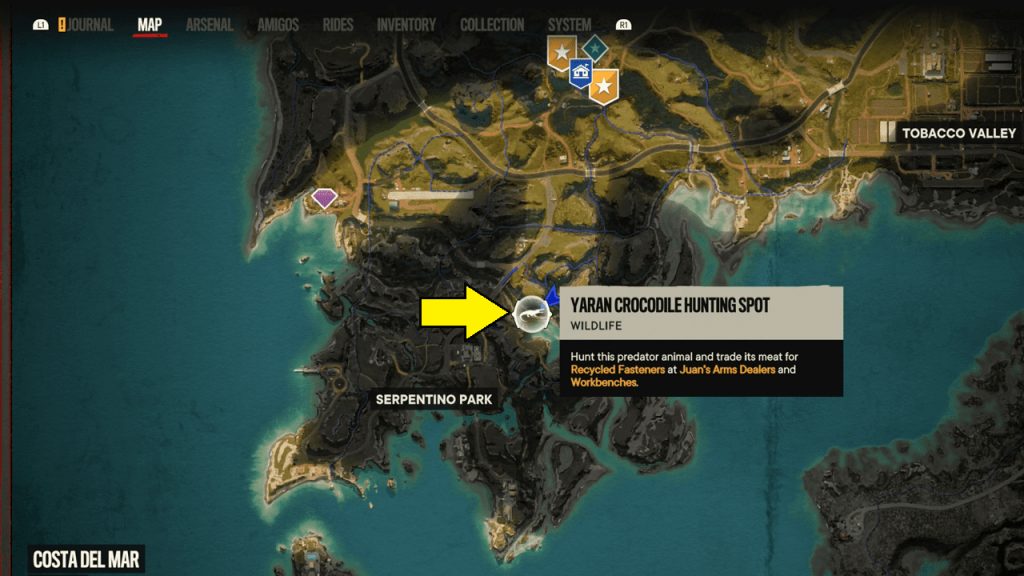 Deliver the meat to Chorizo's Bowl
You can return to the Chorizo's dog house once you've obtained at least one piece of crocodile meat. To deliver the crocodile meet, interact with the food bowl on the ground. This concludes the sub-quest.
Fetch Quest – Objectives
Follow Chorizo
After the completion of Yaran Story "Who's a Good Boy?", it is now time to follow Chorizo. Chorizo wants to show you something. Chorizo digs up at three different locations and takes you to a total of five locations.
#1 Hee digs up is right next to his house,
#2 digs up close to a generator at the large house.
#3 Inside to a large house, adjacent to a generator. It is a Mysterious Key placed on a wooden bench.
#4 Armory building – Gun Powder
#5 Outside of the Armory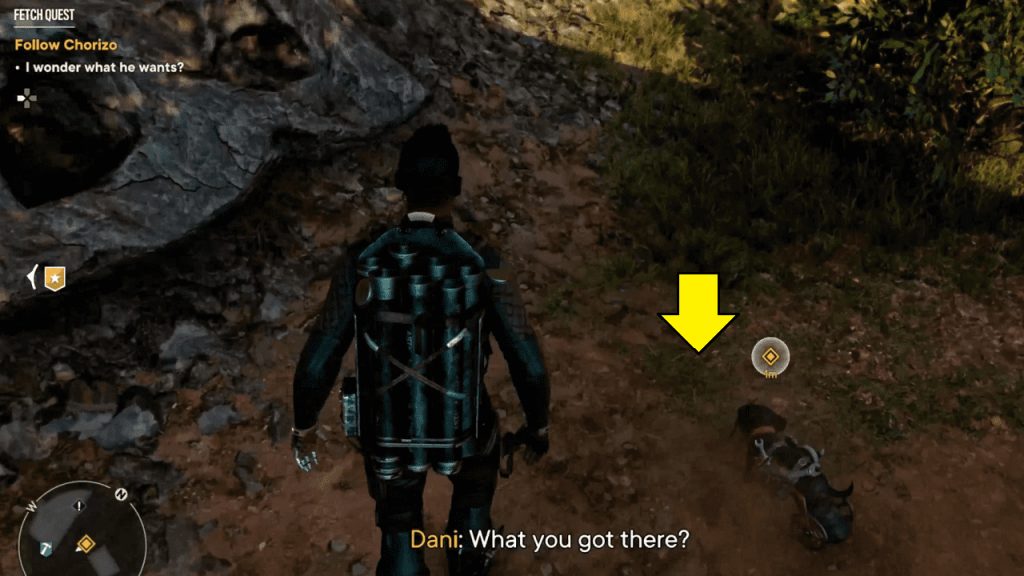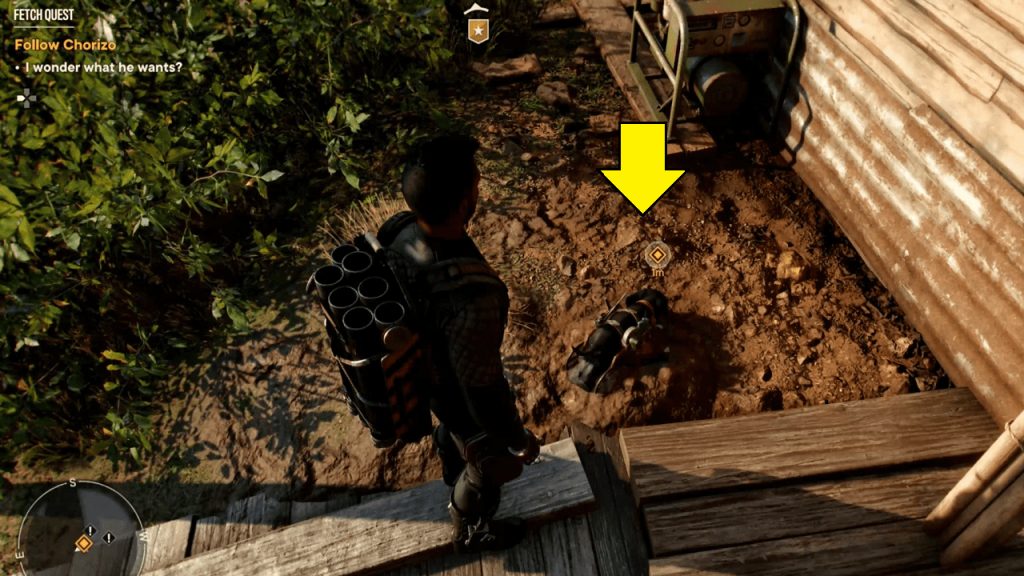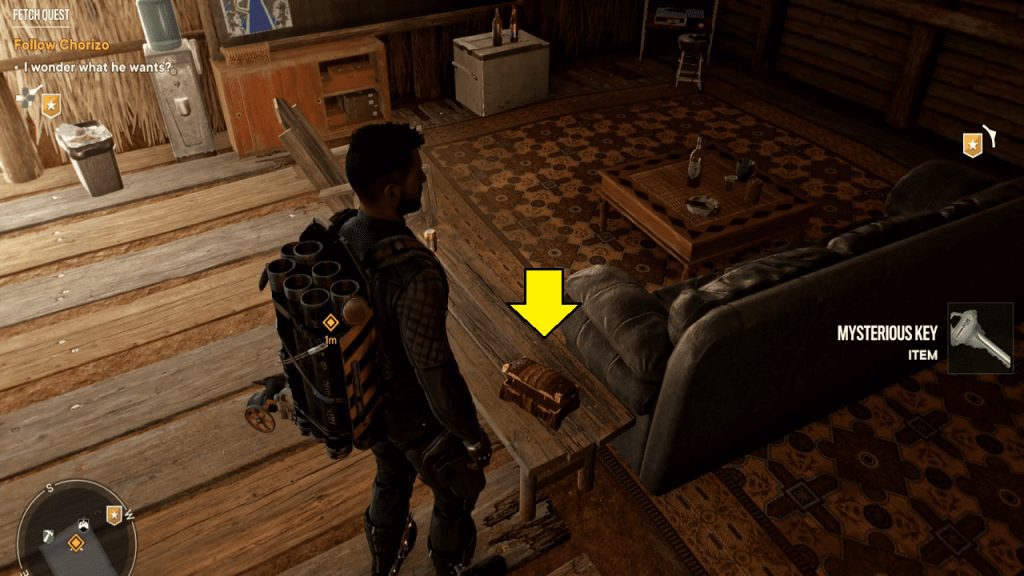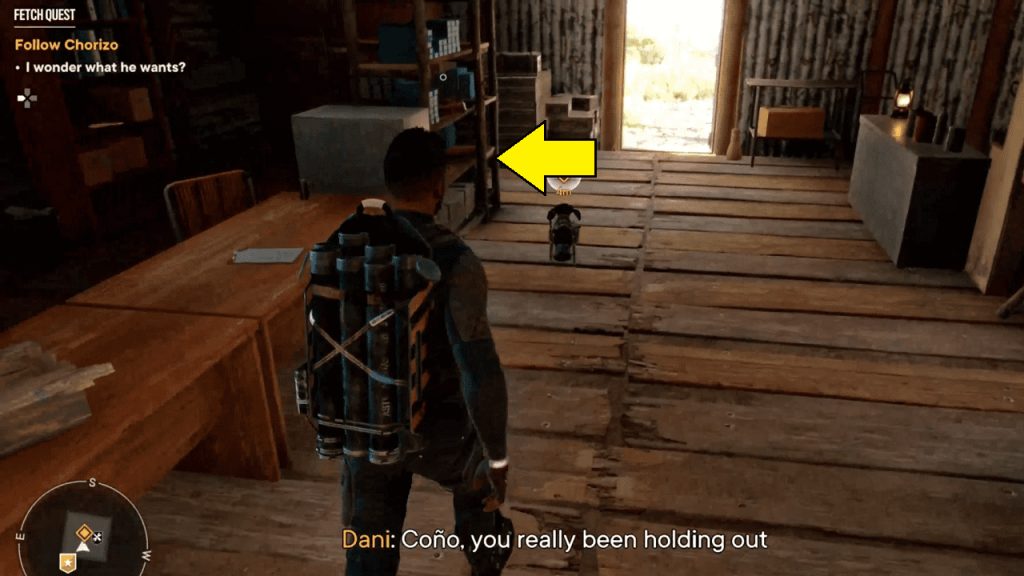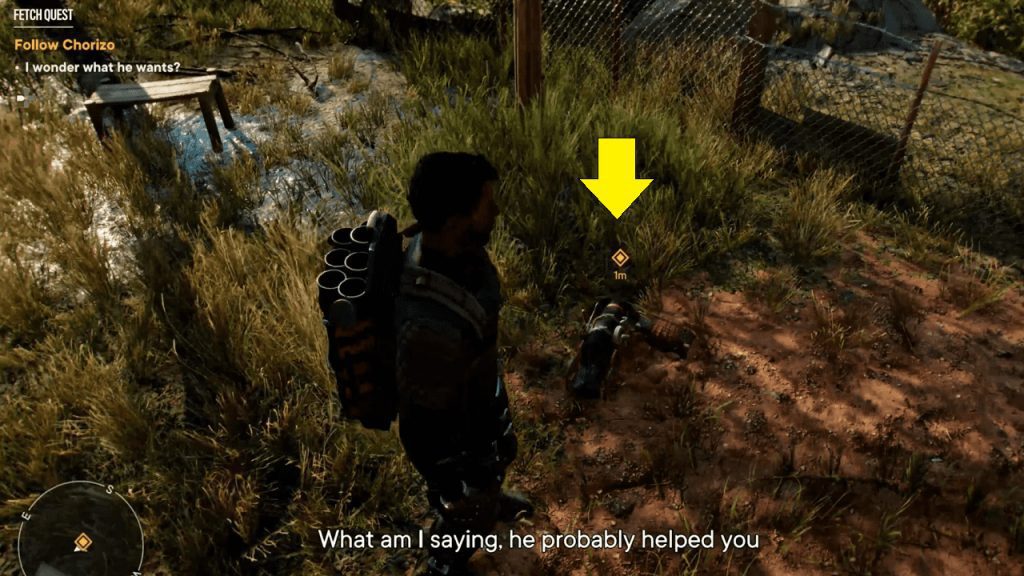 Interact with findings at all locations to finishes Fetch Quest Yaran Story in Far Cry 6 and unlocks Chorizo as an Amigo.