This step-by-step guide will show you How to Climb the Cliff at the Land's End and head for the Sky to reach Bean Valley in Super Mario RPG (2023).
---
Land's End is the location where you can access Belome's Temple in Super Mario RPG Remake and through Belome's Temple you can reach Bean Valley. Players need to climb a cliff in Land's End to reach Bean Valley.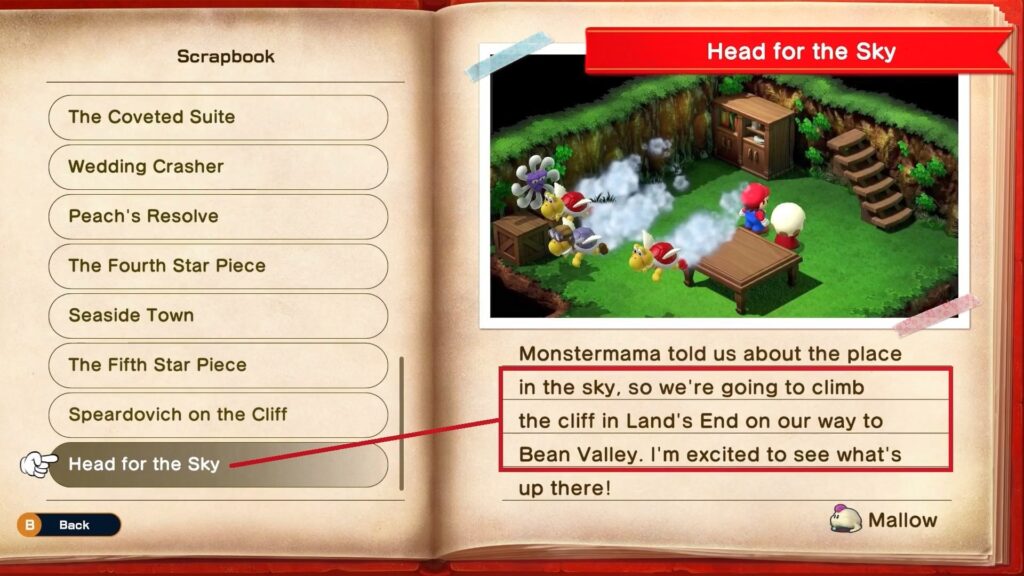 Go to your map and select Land's End followed by Belome Temple. Land's End >> Belome Temple.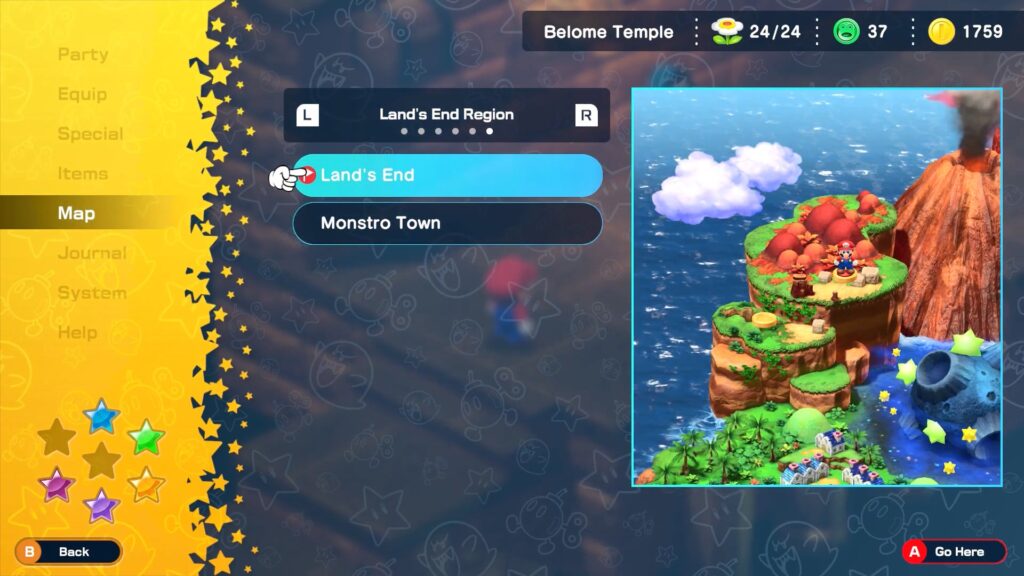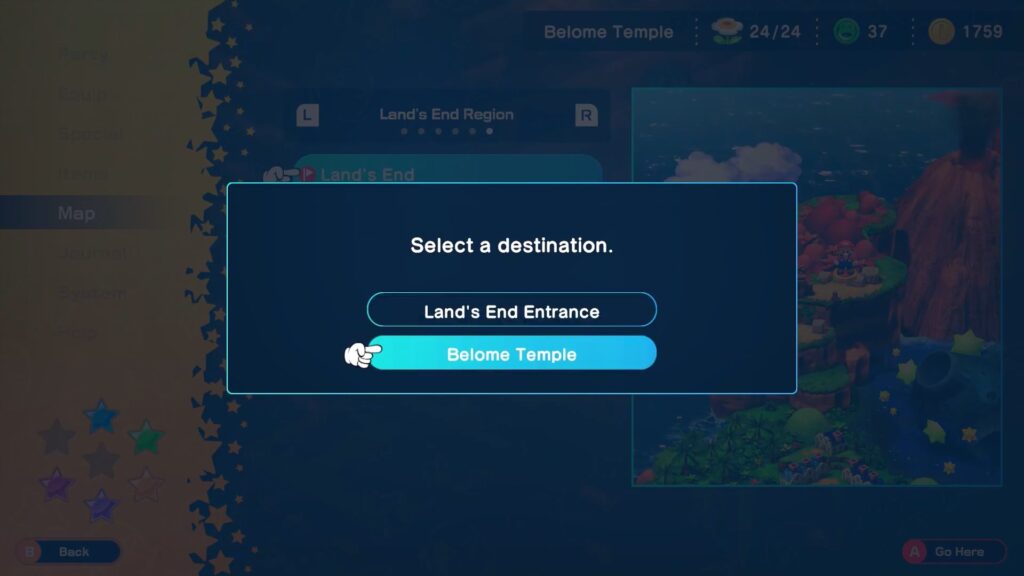 Go to the end of the room on the left side and then proceed to the next area.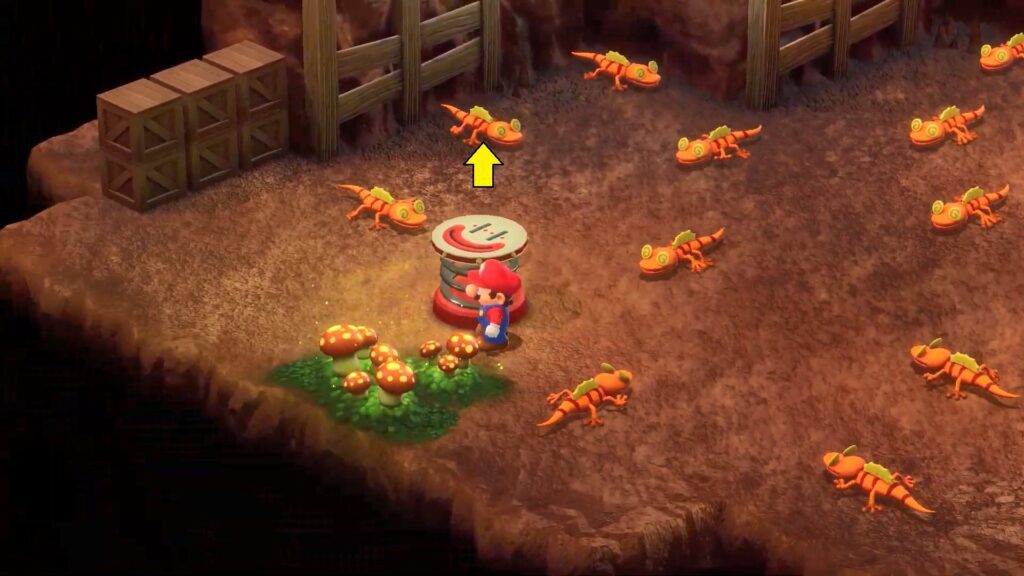 Go up the wooden boxes in the next part to reach the higher platform, and then move on to the next place.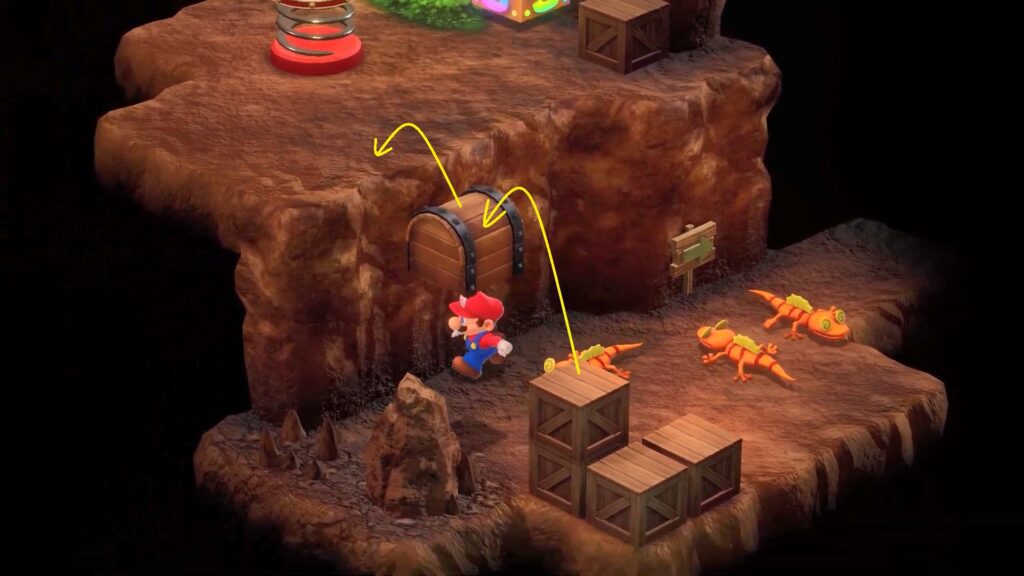 Once you reach the spot with the Shogun in the whirlpool, go to the next area in the upper left, as shown in the picture.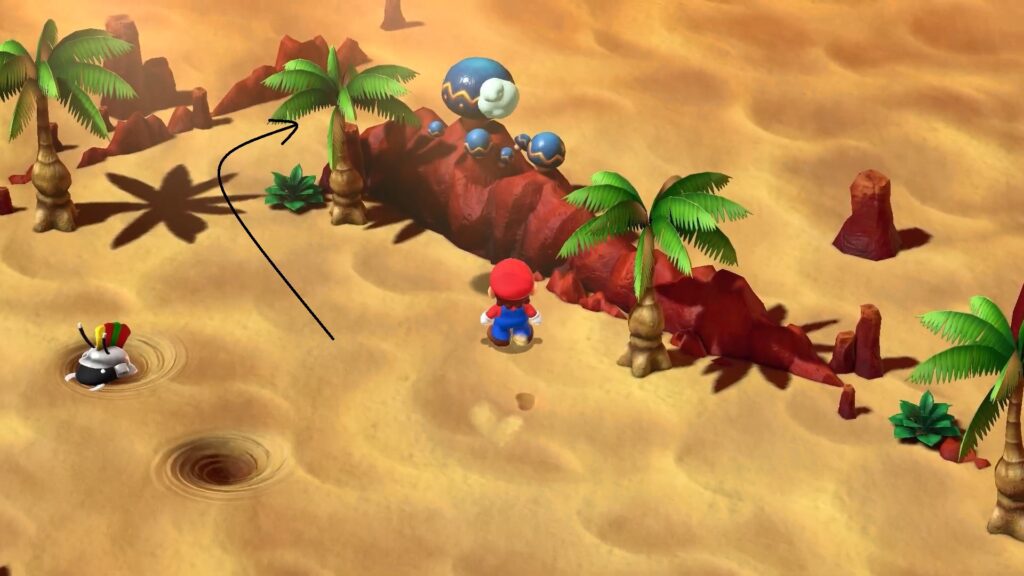 Go up the cliff by jumping on the Flying Koopas like stairs. Once at the top, enter the passage to get to Bean Valley.