This guide shows how to reach the underground city of Nokron in Elden Ring. You will need to complete a few activities to unlock the path to reach Nokron.
---
How to Reach Nokron Eternal City
First, you will need to challenge and defeat General Radahan in Redmane Castle, which is in the southeast portion of Caelid as shown in the picture below. The trigger to get Radahan to accept your challenge is by defeating a certain number of bosses. The number of bosses you need to defeat for Radahan to accept your challenge is not yet clear. So, if Radahan is not accepting your challenge, then you will need to defeat more bosses. Radahan is a demigod. When you defeat him, there will be a meteor shower in the sky. One of the meteors will hit Limgrave and reveal an entrance to Nokron.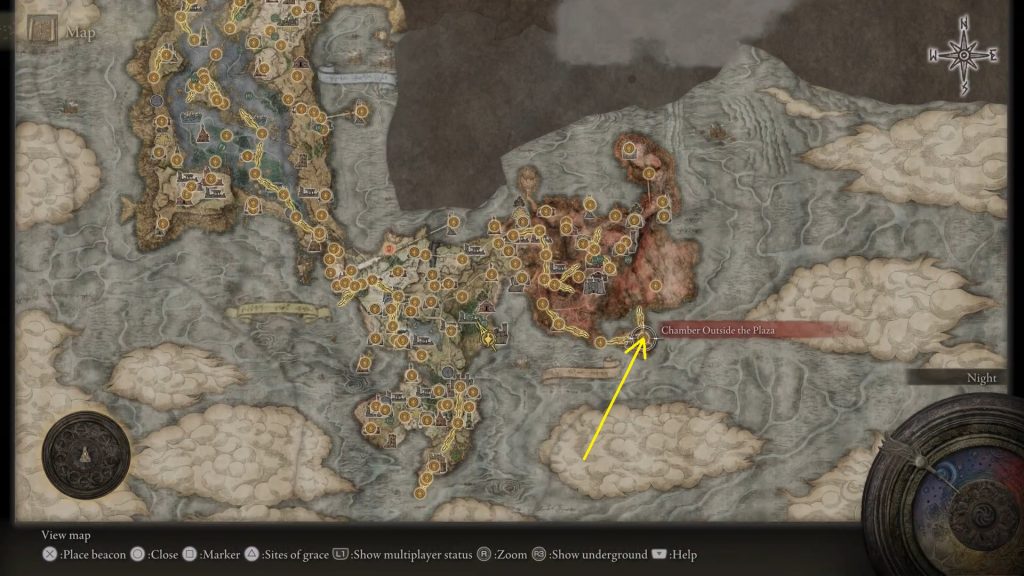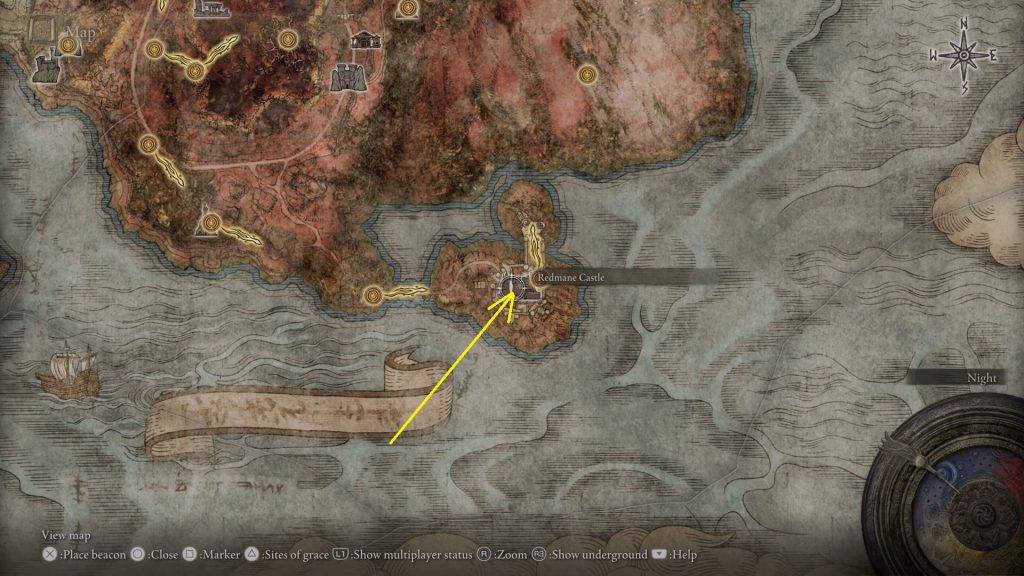 The entrance to Nokron is near Mistwood Ruins. Go to the location marked in the picture below. From there, start climbing down the rocks until you reach the bottom as shown in the second picture below.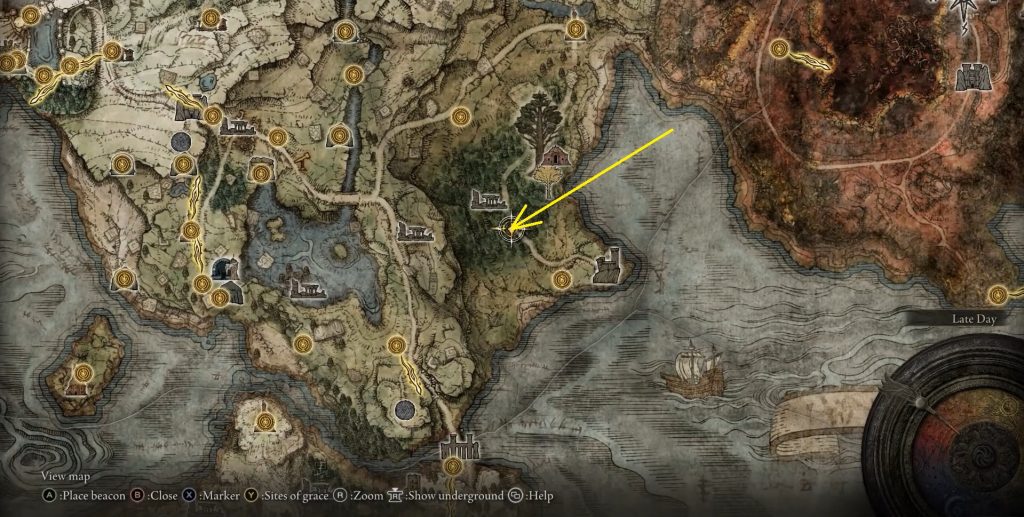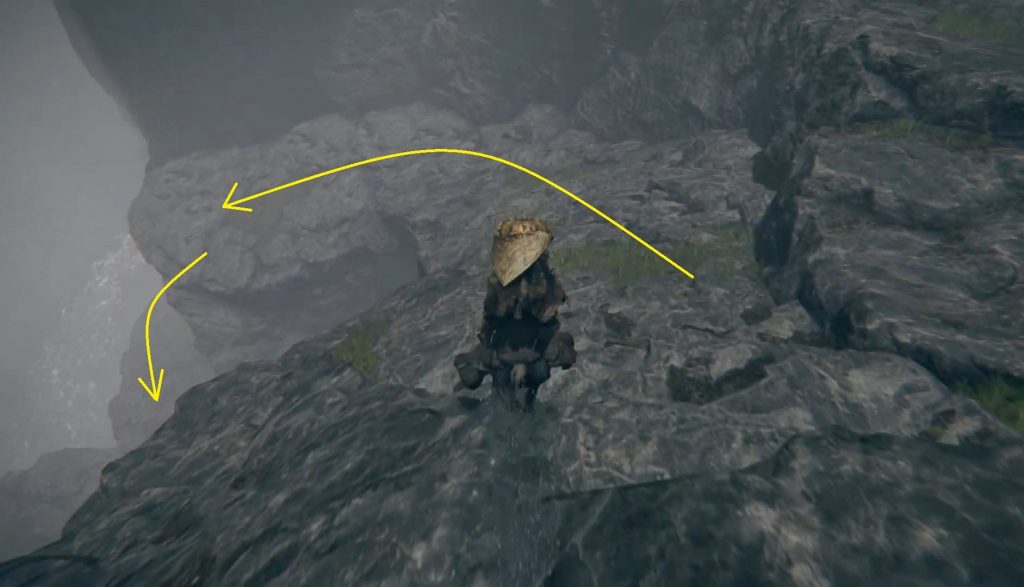 At the bottom, you will see an entrance as shown below. Go through this entrance.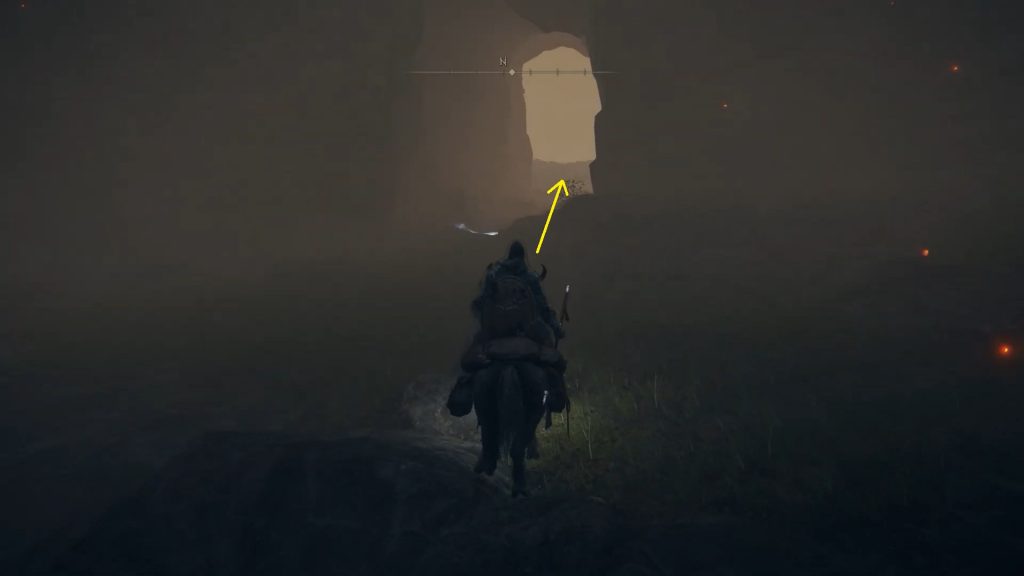 Now jump down to the lower level. From there jump further down. After that go straight ahead as shown in the picture below. As you walk through the gate shown in the picture below, you will enter the Nokron Eternal City.