There are 5 Amigos (Teammates) that you can unlock in Far Cry 6. These are Guapo (Crocodile), Chorizo (Small Dog), Chicharron (Rooster), Boom Boom (Big Dog), Oluso (Panther). Guapo is automatically unlocked from the story, the other 4 are rewards from specific Side Quests (Yaran Stories). The Amigos can be summoned and help you in battle (or in stealth). They have the ability to attack or distract enemies.
Guapo (Crocodile)
Guapo Location: It is obtained automatically during Main Operation "Juan of a Kind." It's the third main story mission in the game, and you can't miss it during the prologue.
Chicharron (Rooster): How to Get Chicharron in Far Cry 6
Chicharron is unlocked as part of the 'Man's Best Enemy' Yaran Story. The quest takes place in El Este. This Yaran Story can be unlocked in two ways as mentioned below.
#1 – The first main mission "Meet the Legends" in this territory (El Este) will bring you to Patriotas Peak. After that, you'll get a quest called Man's Best Enemy, where you'll meet with Reinaldo Alvarez, and Chicharrón.
#2 – Head to Patriotas Peak in El Este and speak with Reinaldo (quest giver). This will unlock "Man's Best Enemy".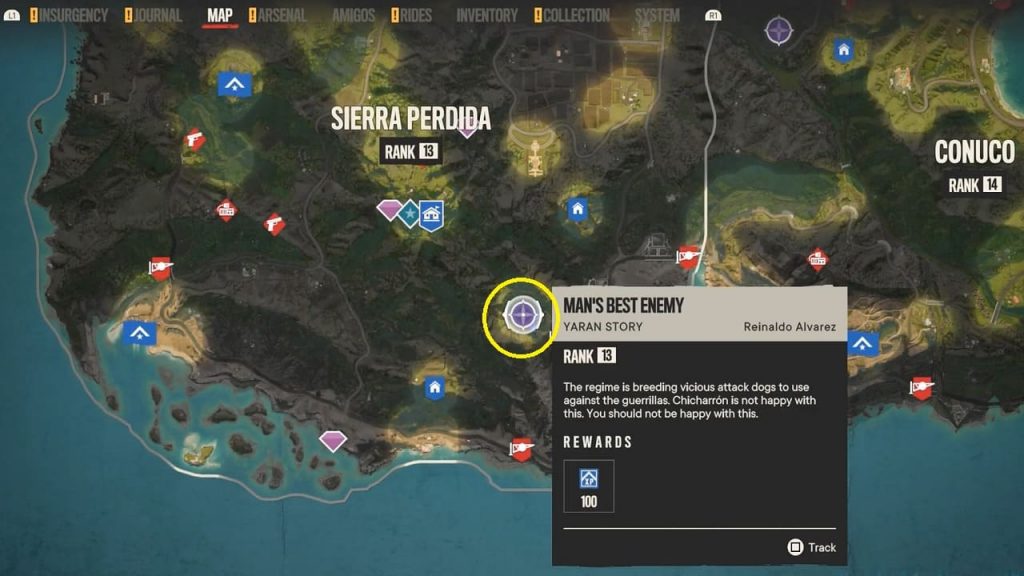 Man's Best Enemy: Starting Location
Man's Best Enemy is a Yaran Story that is available at the Patriotas Peak camp in Sierra Perdida, El Este. It can be started by reading a note on a pillar near the exercise equipment or by speaking with Reinaldo directly. Below is the image of its exact location.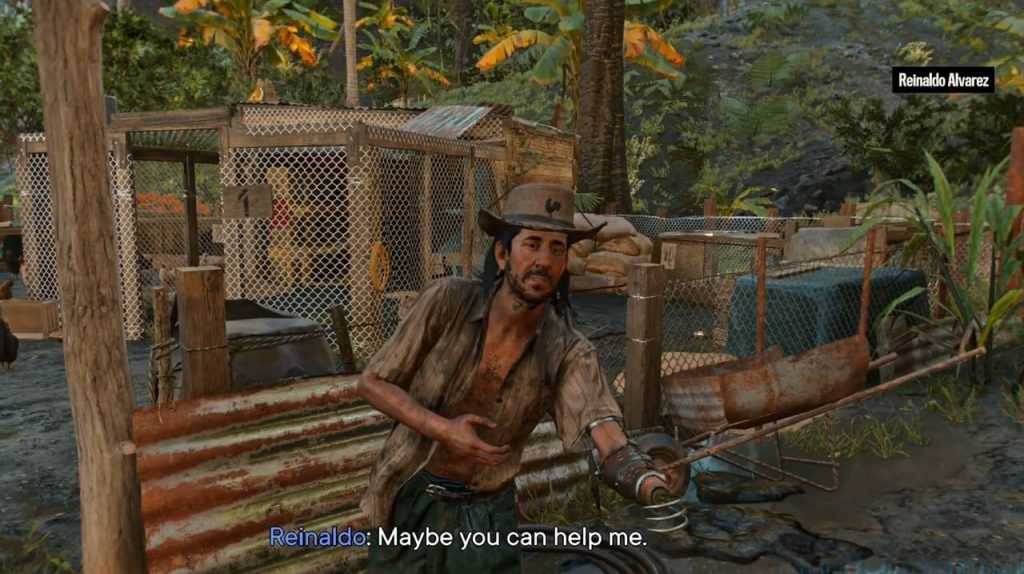 Meet with Chicharron
Proceed to the Vacia Coast Military Kennels, where you will see Chicharron will be attempting to enter inside.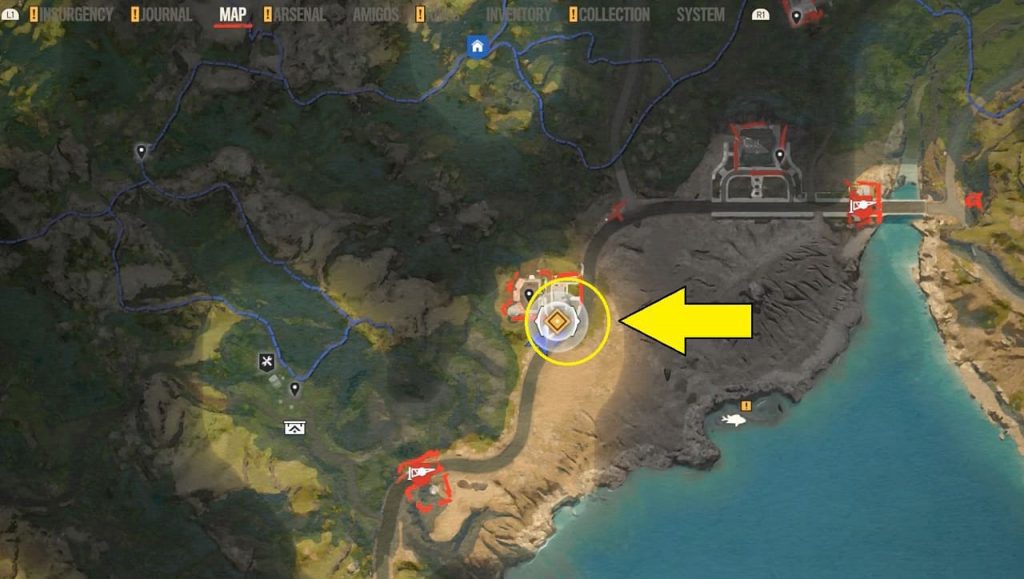 Open the door for Chicharron
Interact with the lever of the gate to open it.
Protect Chicharron
Once Chicharron enters, you must protect him while he kills the attack dogs. You can accomplish this by either attacking the dogs directly or by shooting the targets to raise dummies that will distract the dogs.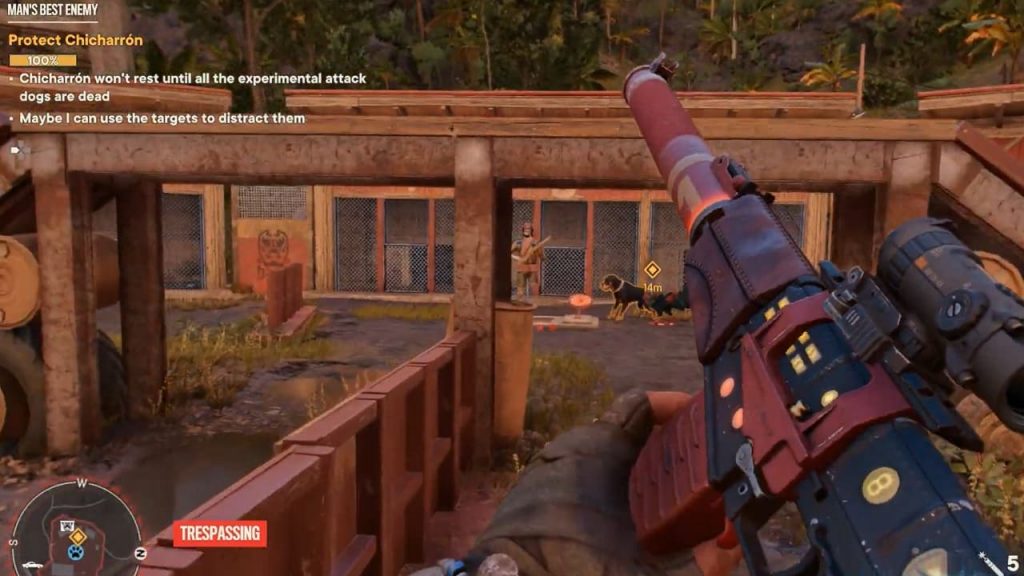 Vandalize the watertower
Go to the water tower and look up to find a grapple point. Grapple up and climb up the ladder. At the top interact with the icon to vandalize the water tower. This finishes Man's Best Enemy Yaran Story in Far Cry 6 and you will unlock Chicharron (Rooster) Amigo.