Rumor: Play a Holotactics Game
This guide shows how to complete the Play a Holotactics Game Rumor in the Star Wars Jedi: Survivor game, released on 28th April 2023. 
The quest starts by talking to Bhima and Tulli in Boiling Bluff at the location shown in the pictures below. You will need to unlock taming to reach them. If you haven't unlocked taming yet, then proceed ahead in the main story until you do. Once you have unlocked taming, go to the Boiling Bluff meditation point. Ride a Nekko there. Perform a super jump while riding Nekko to climb the wall ahead. then proceed to reach Bhima and Tulli as shown in the second picture below.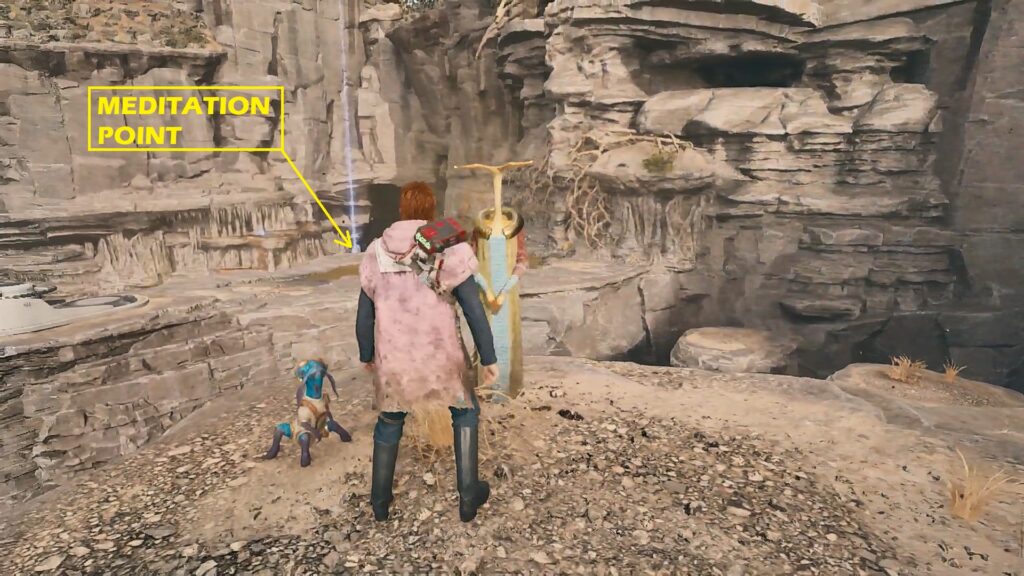 Enter Pyloon's Saloon and climb up the stairs to reach the upper floor. Play a Holotactic Mini Game there to complete the quest.