God of War Ragnarok: Jarnsmida Pitmines Legendary Chest
This guide shows the location of all Legendary Chests and how to solve the puzzles to get these Chests in the Jarnsmida Pitmines area of God of War Ragnarok.
---
1) Legendary Chest (Pommels of the Undying Spark – Blades Attachment)
To reach the legendary chest, proceed in the area until you get a cutscene with Sindri at the location shown in the picture below.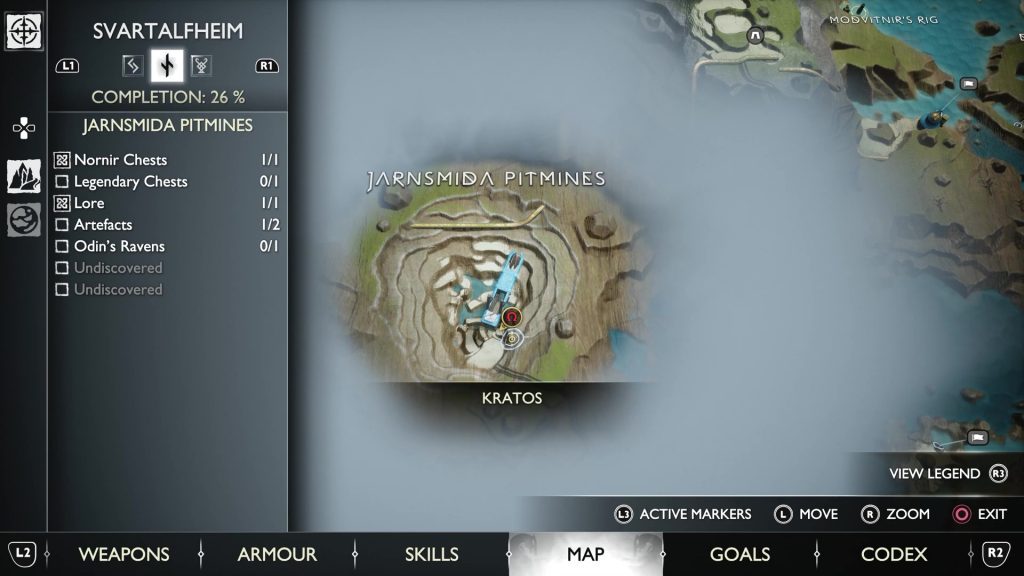 Before entering the mines, turn right and proceed on the path until you reach some blockage as shown in the picture below. Hit the explosive barrel to remove the blockage.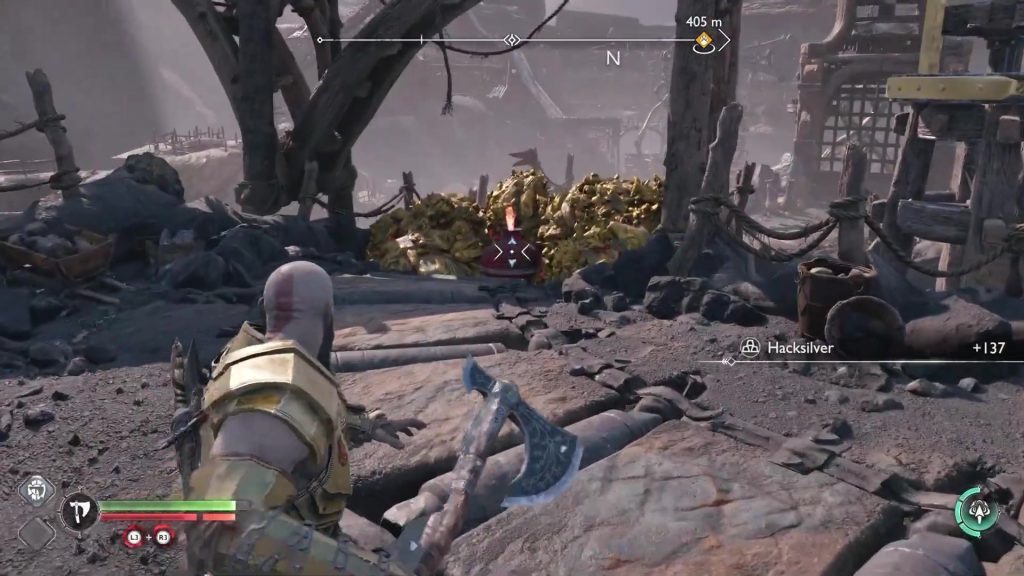 On the right side of the blockage, you will see a lever as shown in the picture below. Pull this lever to move the wooden trough. This will make a giant block come over as shown in the second picture below. Climb up the giant block and then turn around and freeze the mouth of the wooden trough as shown in the third picture below. This will make the giant block move back and it will take you to the other side. Jump down from the giant block and proceed ahead to get the legendary chest and an artefact.