This guide shows the location of all Nornir Chests and how to solve the puzzles to open these Nornir Chests in the Jarnsmida Pitmines area of God of War Ragnarok.
---
1) Jarnsmida Pitmines Nornir Chest Puzzle Solution
The location of the Nornir chest is shown in the picture below. To unlock the Nornir chest, you need to ignite three torches.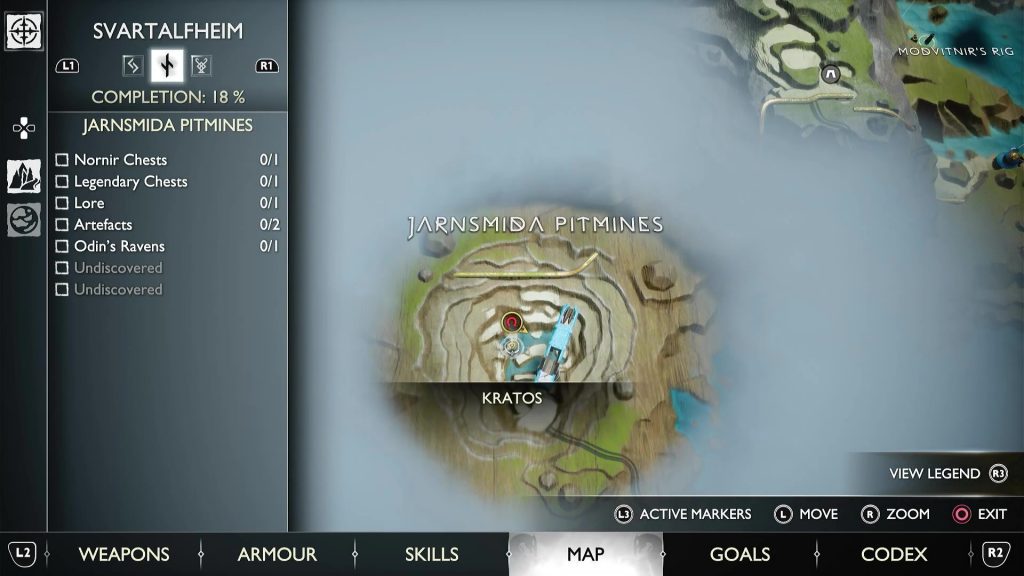 Torch #1 is next to the Nornir Chest as shown in the picture below. Press L2+R2 to ignite the torch.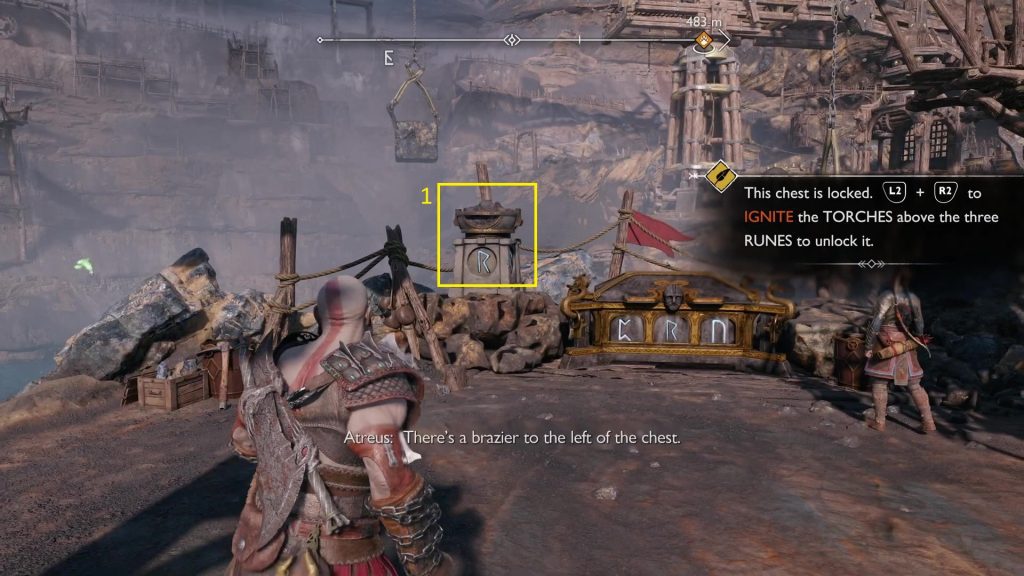 After igniting the first torch, turn left and jump down. Here you will see another torch (Torch #3) as shown in the picture below. Don't ignite it for now. Turn left from the waterwheel instead to see Torch #2 as shown in the second picture below. Use the grapplehook to swing near the torch and then ignite it.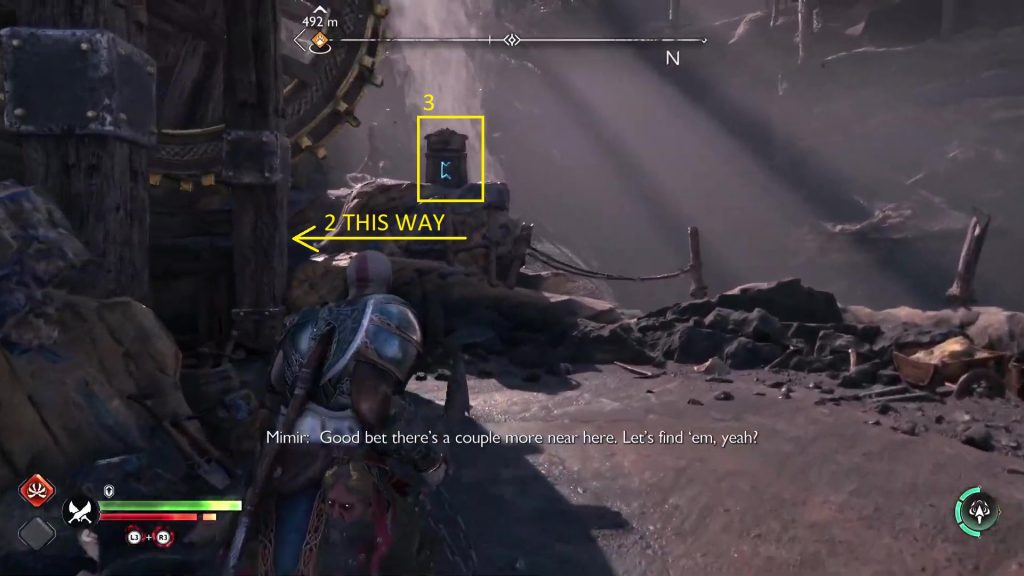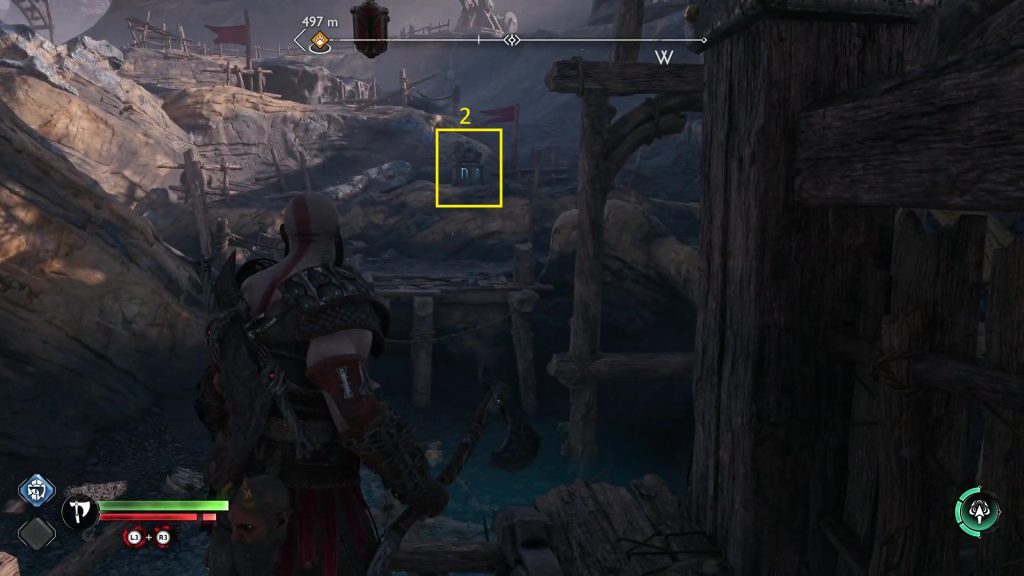 Now swing back to reach Torch #3. Here, you will see water falling down from the waterwheel. Throw your axe at the edge of the wooden trough as shown in the picture below to freeze the water. Now ignite Torch #3 to unlock the Nornir Chest. Make sure to not summon back the axe, otherwise the water will start falling down and extinguish the torch. Now go back to the chest and open it to get an Idunn Apple.