This Step-by-Step Trophy Guide will show you how to solve the Melody Bay Toadofsky Musical Puzzle in Tadpole Pond in Super Mario RPG (2023).
---
After arriving in Melody Bay, stand on the stone to meet Frog Sage and Befriend the Tadpoles.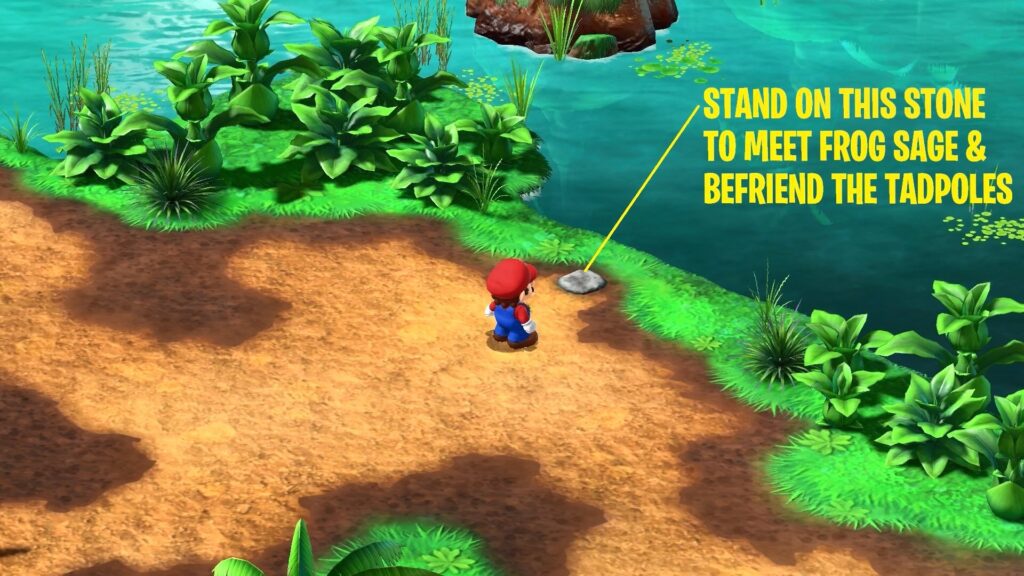 Then head right to meet a tadpole and speak with him. He will share his favorite notes of the tadpoles – "So La Mi Re Do Re Do Re"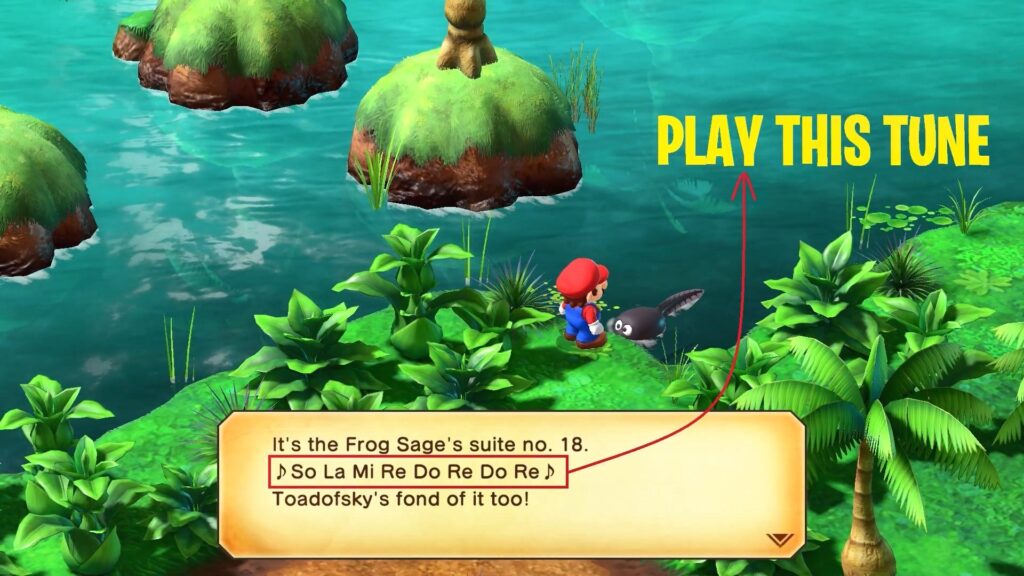 In order to play the notes, hop on the tadpole to stop its movement, allowing you to compose a melody. If you happen to miss the time to jump on the tadpole, don't worry, as it will continue swimming back and forth between the lines.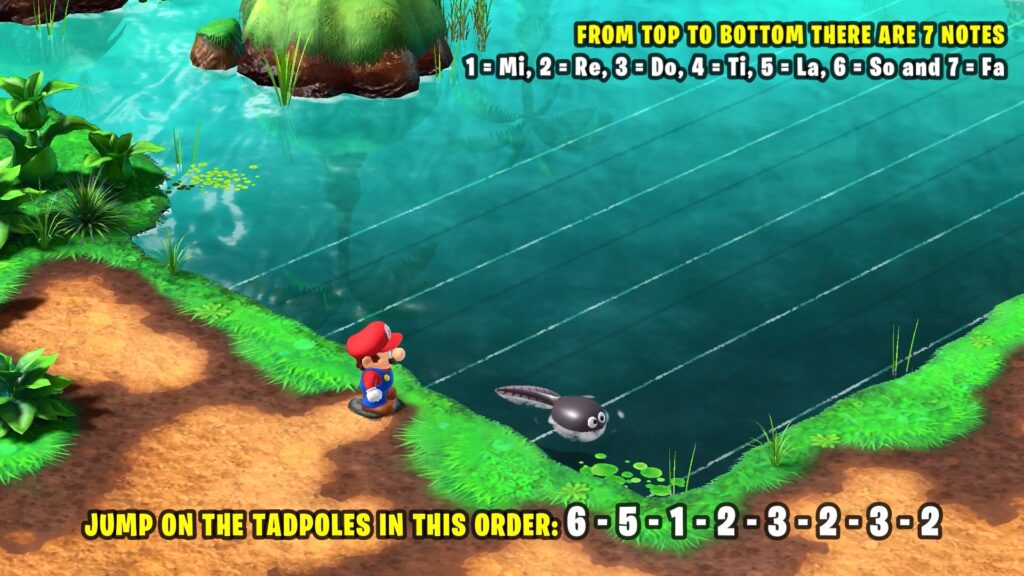 Arrange the tadpoles like so to get an Alto Card, which grants you one tier of membership to The Juice Bar in Tadpole Pond. If translating notes to a chart is challenging for you, refer to the image below for guidance.