Oddworld: Soulstorm – How to get all secret areas in Necrum
Secret area #1
As you progress into the chapter, you will encounter multiple giant saw wheels. After successfully navigating giant saws, you can find the secret area on the upper platform after the sign 'Vendos Next Turn'.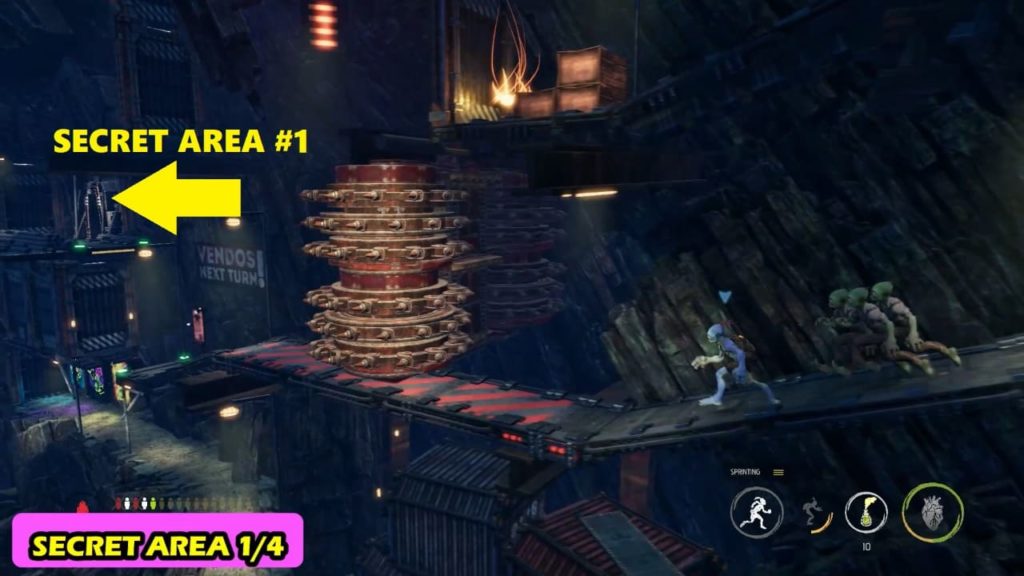 Secret area #2
As you continue the journey from the previous location, you have to cross two more giant saw-wheels. After crossing two giant saw-wheel, you can go to the end of the wall and hop on platforms to reach the upper deck. The secret area is at the top(see image).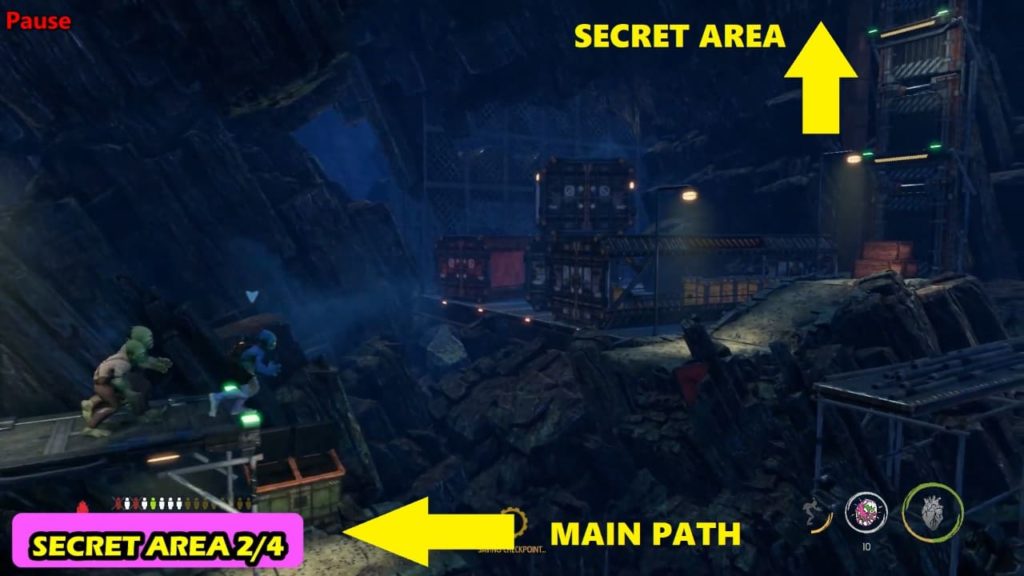 Secret area #3
The next secret area is on the lower mine level. You need to cross fast-moving trains and reach the end to find the secret area.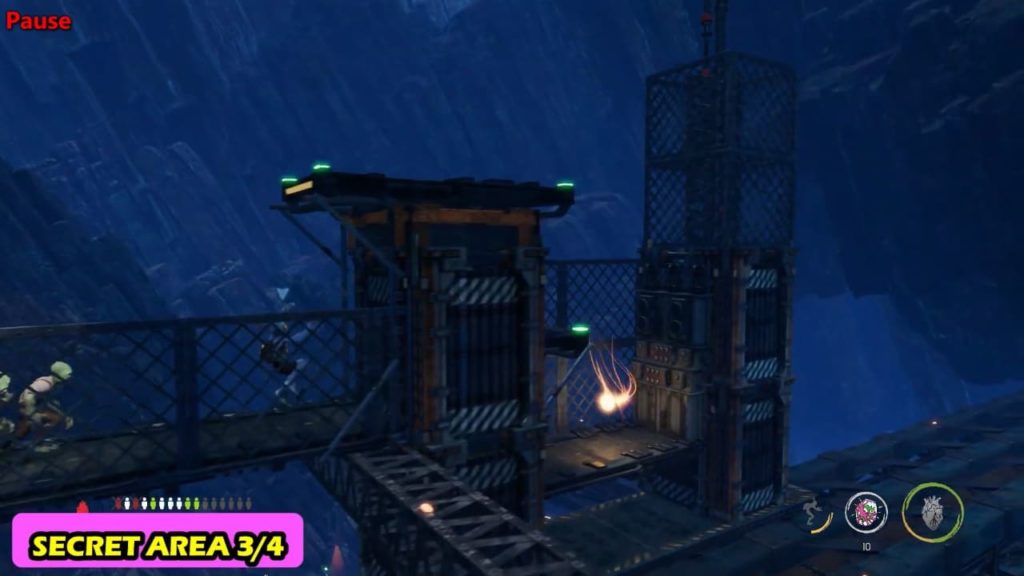 Secret area #4
The fourth secret area can be found below the 3-wheel giant saw machine (see image).
There is a lever to open the platform in the path of saw wheels. You need to possess a slig and make him pull the lever to open the entrance to the lower level. You can find the Secret area and the end of the lower level.