Where Is The Chief's House in Aerie: Nier Replicant?
You can reach The Aerie through Northern Plains. After entering into the Aerie continue your journey and enter into the tunnel to reach the Aerie village.  As you reach the first platform, a small cutscene will play showing that the chief's house is the golden-colored building above you to your right.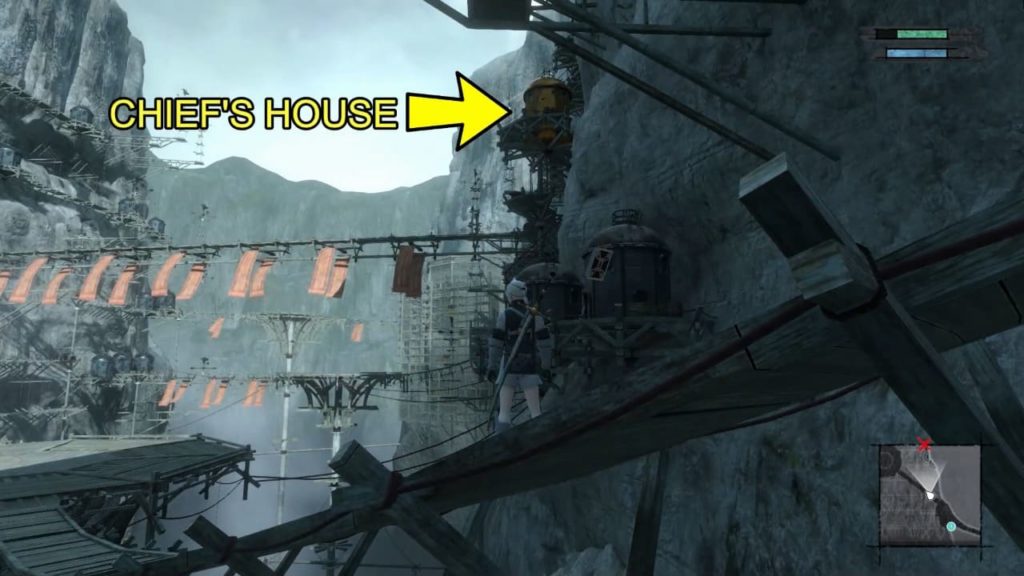 To reach the Aerie Chief's house, you need to take a specific route and carefully deal with enemies that spawn. Walk forwards on the wooden bridge while fighting enemies and aim to go up the ladder on your right (See image)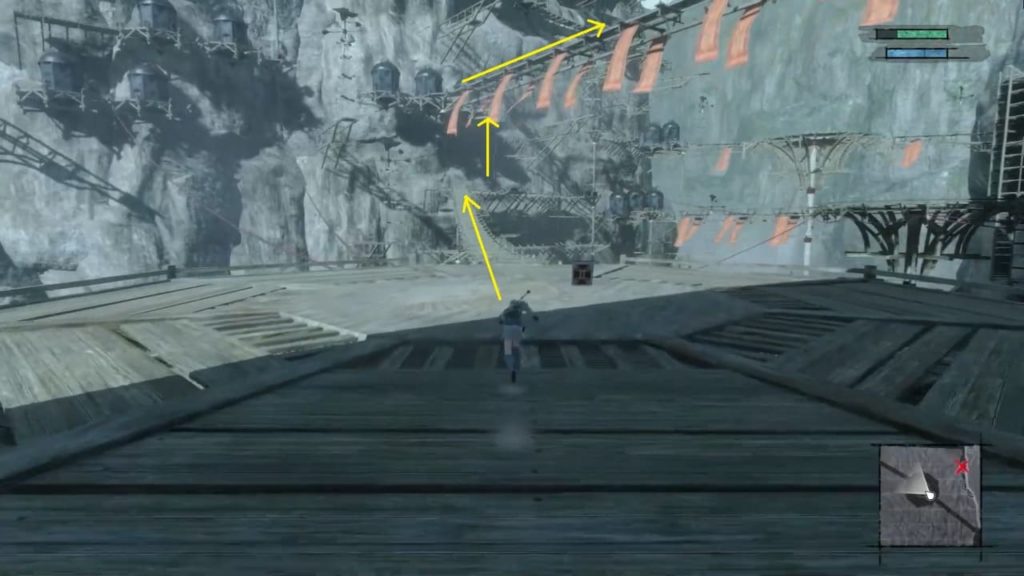 Once you reach the top of the ladder, move to your right past the houses. Now you need to take the wooden bridge on the left to cross to the other side. Once you reach the end of the bridge, turn right and go up the ladder. You will then reach the Chief's house.