There are a total of 15 Criptograma Chests and 30 Criptograma Charts in Far Cry 6. Criptograma Chests get marked on the map as you get near it. To open a Criptograma Chest you will need to find 2 Criptograma Charts nearby, which act as keys to open the chest. On opening the chest you will find a Piece of Armor.
You will find blue markings pointing towards the charts. There is also a wind chime near the chest and charts. You can follow the noise of the wind chime to locate them. This article shows the location of Criptograma Chest & Criptograma Charts in the Noventarmas region in Valle De Oro.
---
Noventarmas Criptograma Chest and Criptograma Charts #09 & #26
The Criptograma Chest is in the flooded area in the Noventarmas region in Valle De Oro as shown below.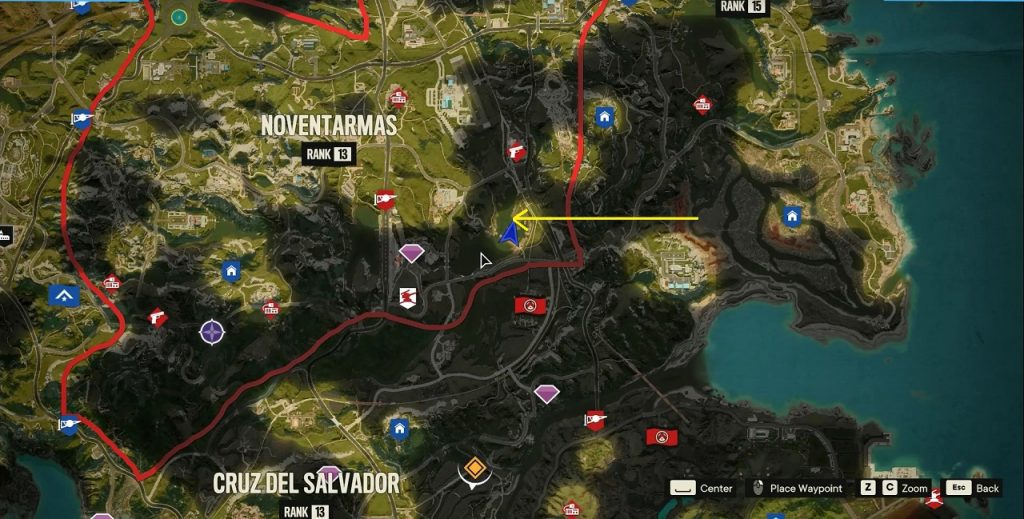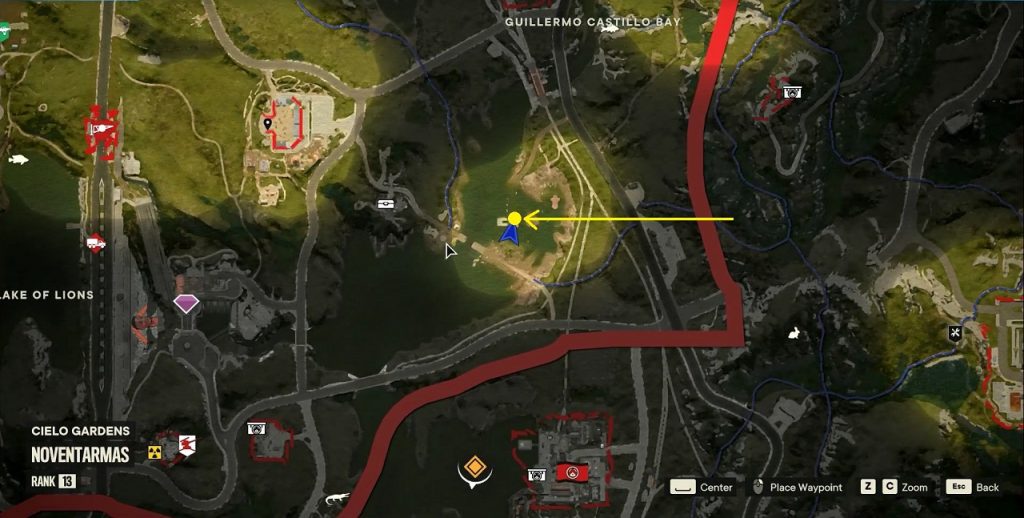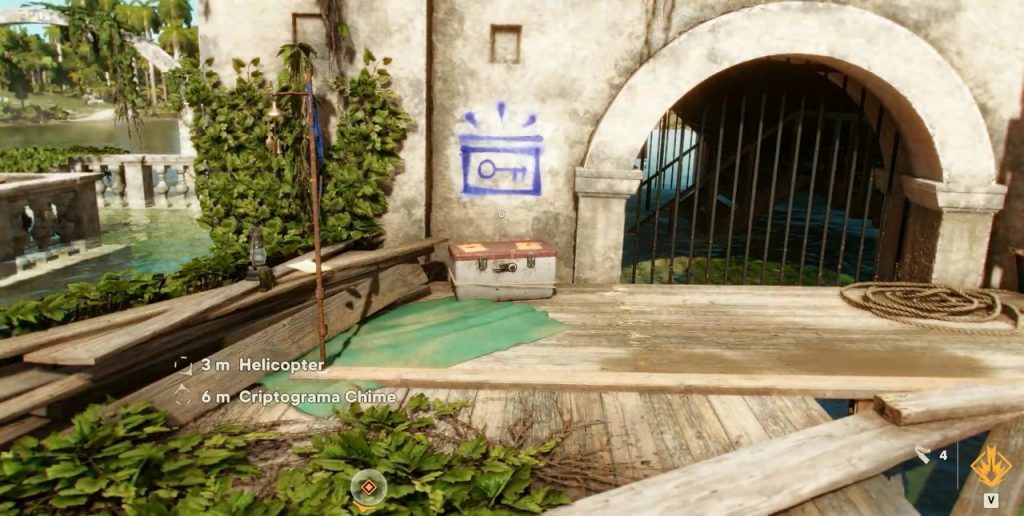 Criptograma Chart #09: The chart is on top of the old tower where the chest is. To get to the top of the tower, jump on the wooden platform at the right side of the chest. Then grapple the hook above and swing and jump on the ledge shown in the second picture below and go inside the tower. Instead of taking the stairs inside, jump out from the other side as shown in the third picture below. Then take the vines to climb up the tower. Then go inside the tower and grapple to reach the top floor. Here you will find the chart.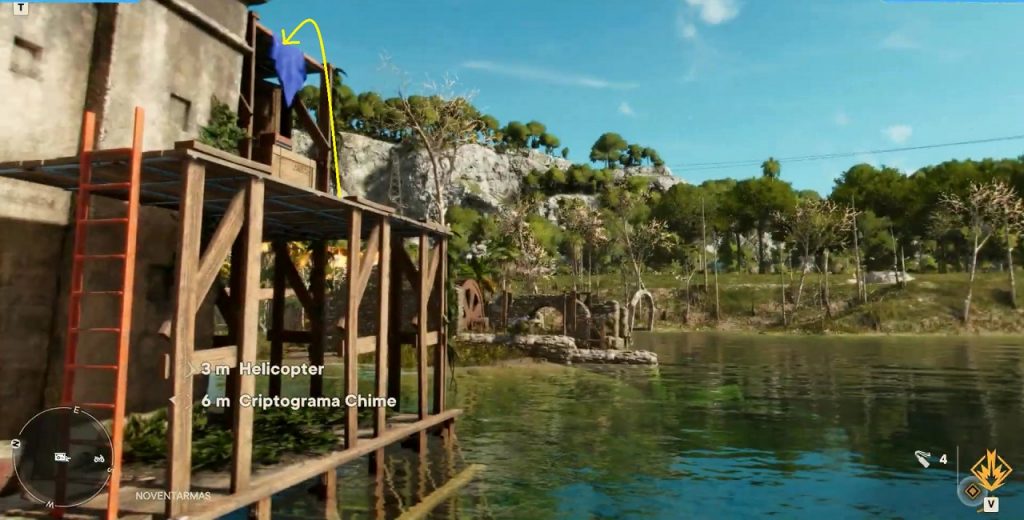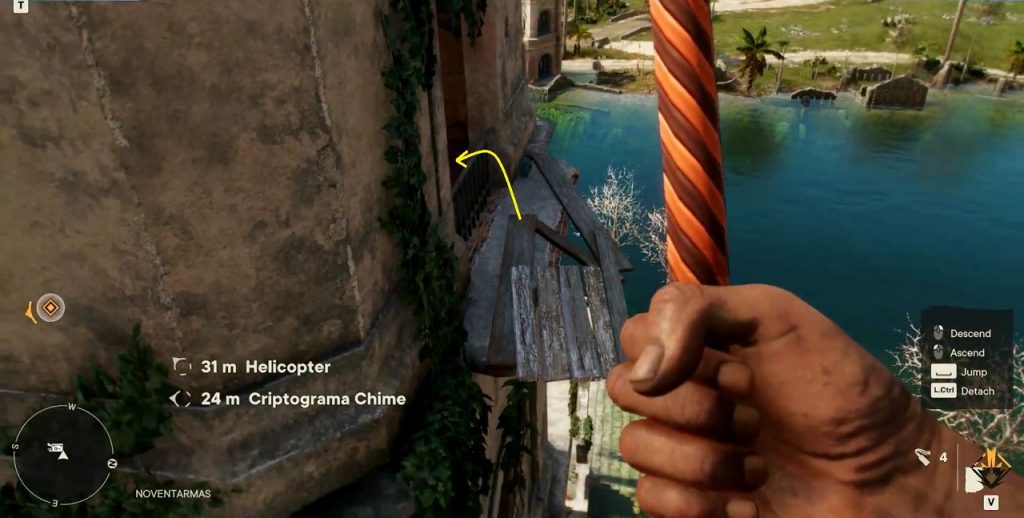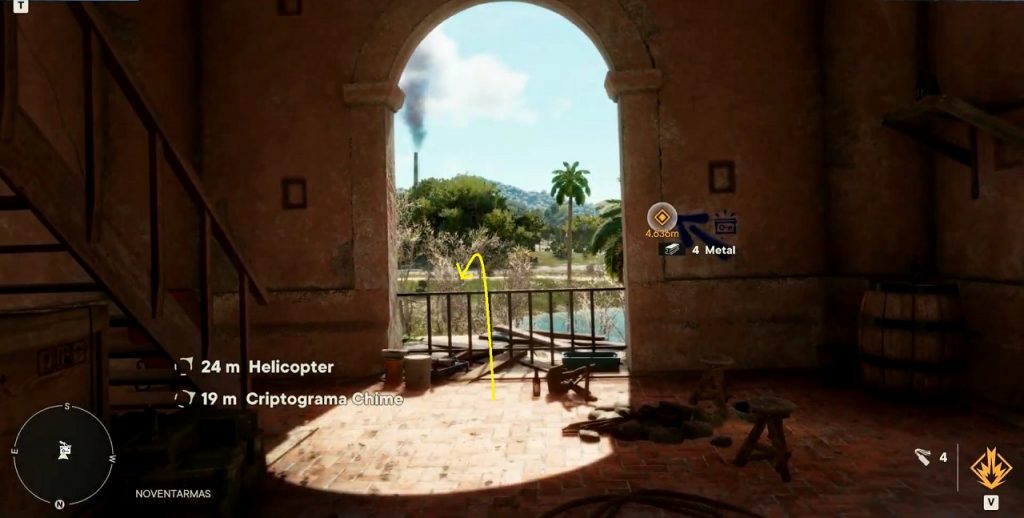 Criptograma Chart #26: From the top of the tower where you found the previous chart, jump down and go west. The chart is inside a small ruin as shown in the picture below. You can either jump to reach the upper floor of the ruin or dive down and enter through an underwater entrance. The diving spot will be marked with a blue icon.