This guide will show you how to complete the objective "Open the cabin door and go Inside" in the world quest Dune-Entombed Fecundity: Part II. Dune-Entombed Fecundity: Part II is the fourth part of The Dirge of Bilqis World Quest series.
---
Enter the Wreckage Machine
As the world quest start, your objective is to head to the place Azariq mentioned in the Dunes of Steel and descend further into the Wreckage Machine. The location is marked on the map below. Head to the marked area to find a large Golem (Machine) and enter the machine through its arm.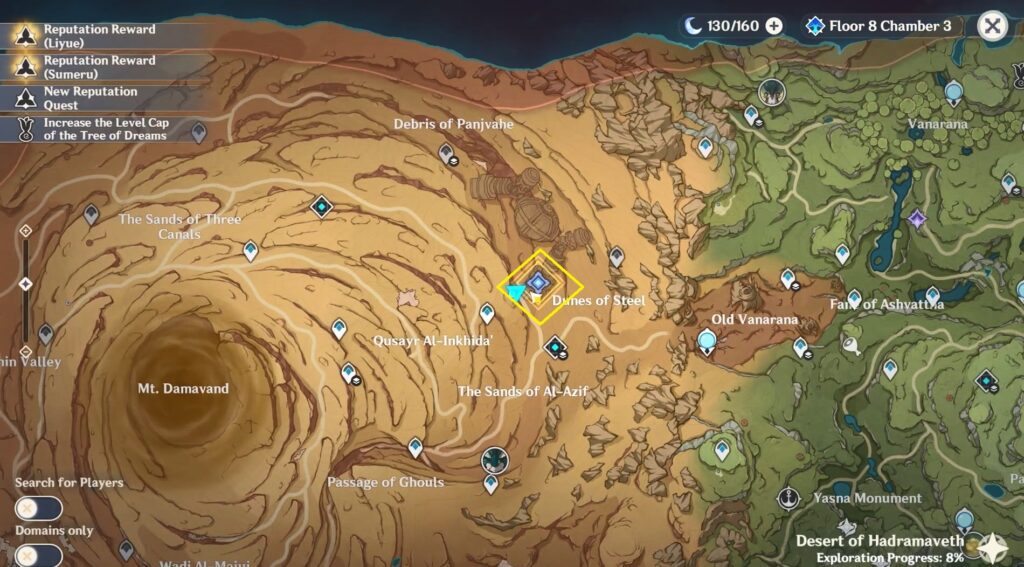 Open the cabin door and go inside
Enter the arm and continue till you reached a locked door. To open the cabin door, you need to pick up three crystals in the area. The first crystal is in the middle of the path and the other two are on the left and right sides behind the wooden boxes. Destroy the boxes to find to pick them up.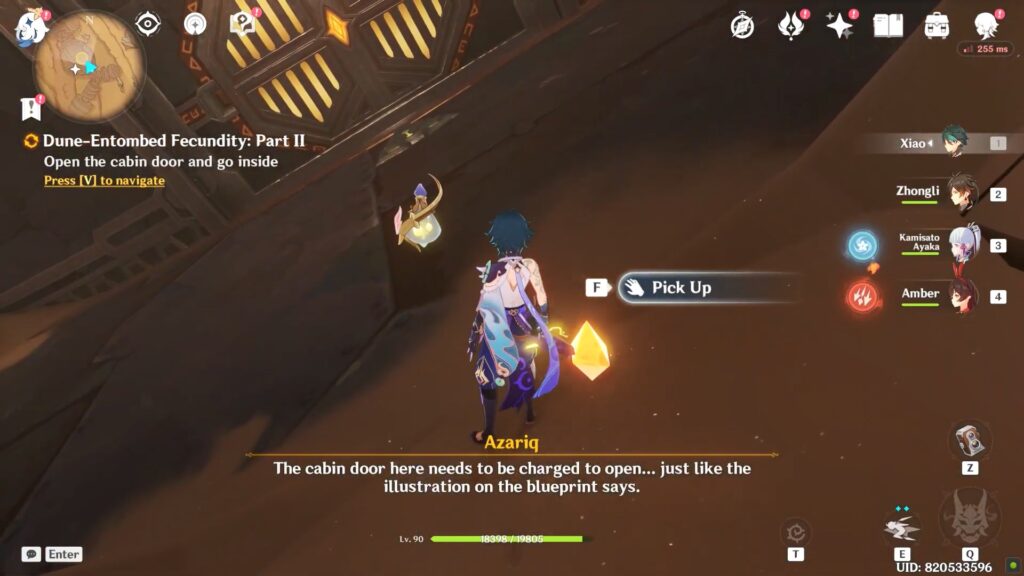 Place all three crystals on the door mechanism to open it.