This guide shows you how to complete "Place of Swallowing Ruins" to get the clearance on the Scarlet Sand Slate of the quest Dual Evidence in the game Genshin Impact 3.1. Dual Evidence is the first quest in the Old Notes and New Friends World Quest series. Players must finish Golden Slumber and wait for a daily reset to start the quest.
Also Read:
Feast in Full Swing Fecund Blessings Chest Location
Sumeru Desert: All 12 Luxurious Chests Locations
---
Place of Swallowing Ruins – Obtain full clearance on the Scarlet Sand Slate
You can find the Place of Swallowing in Duat Hall. Head to the 2nd teleport waypoint that you unlocked after entering The Dunes of Magma. The location is marked on the map below.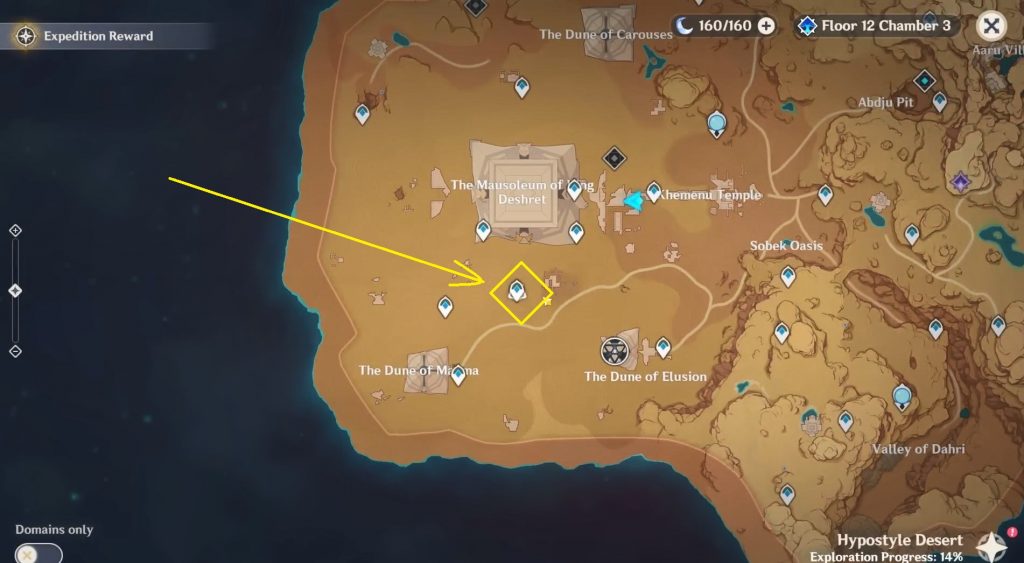 Go to the Teleport waypoint and enter Duat Hall which is a bluish area with broken platforms.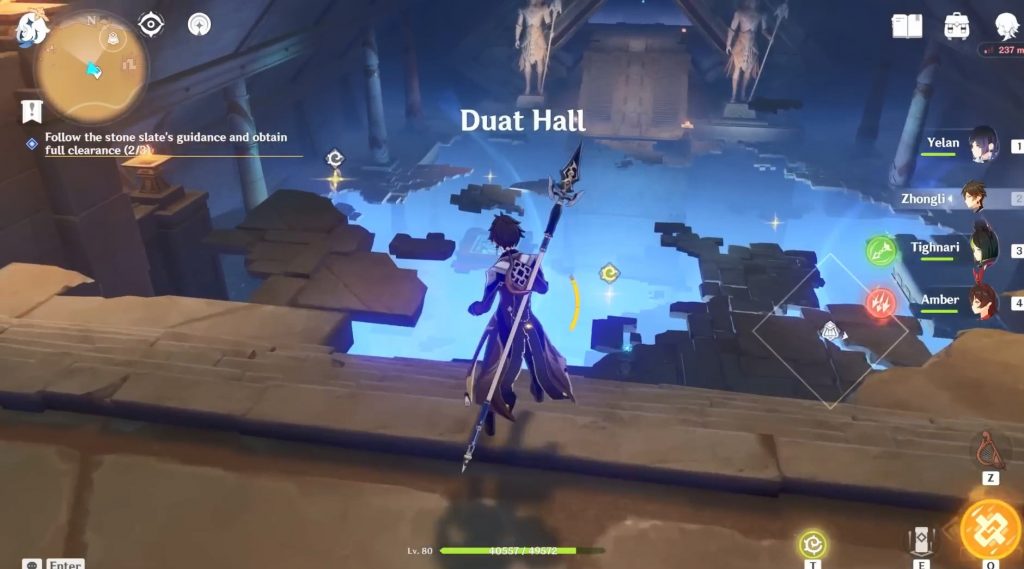 Guide the three Primal Embers on the floating platforms to the room on your right.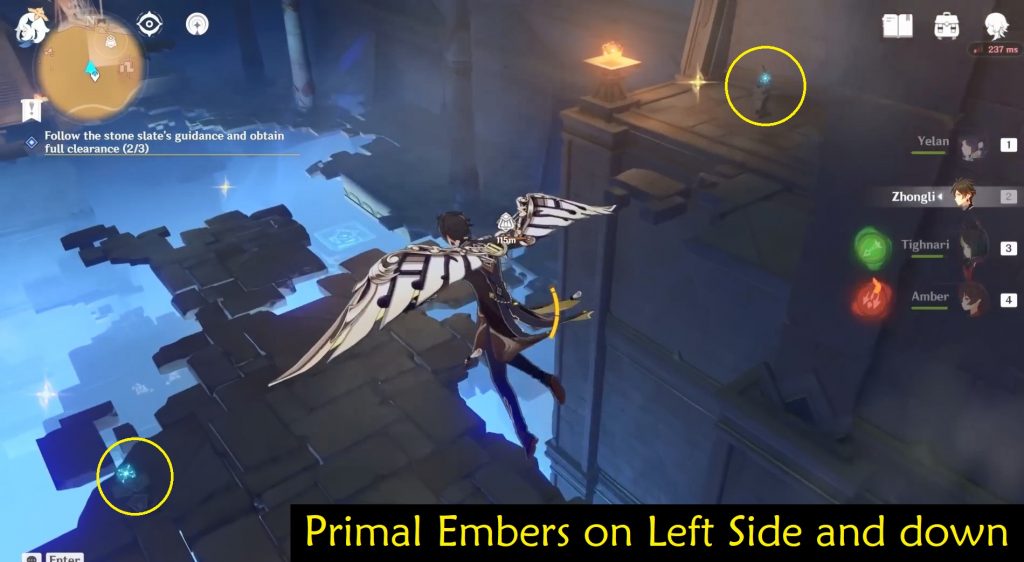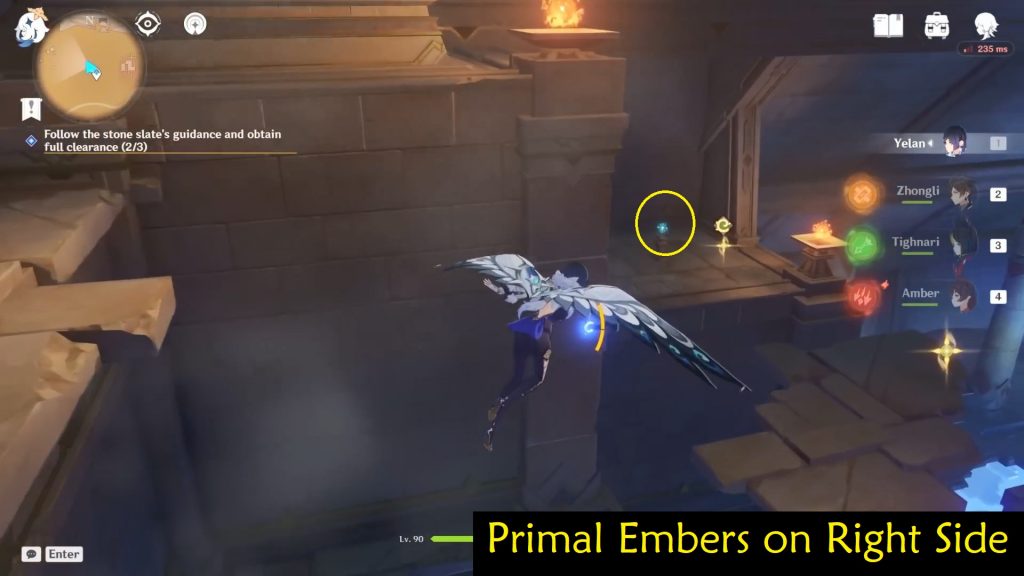 Keep an eye on wind currents and wait for the big fan to stop. Guide Primal Embers to its resting pillar to unlock final clearance level.