This guide will show you how to complete the objective "Place Sigils on river objects and brambles" after you obtain the ability to use Sigils to destroy the mushroom brambles in God of War Ragnarok released on November 8th, 2022.
---
You will come to an obstacle where you must cross the river but it is barred on the opposite side by brambles. The game will provide you with the following tooltip.
"Place Sigils on rover objects and brambles. They are larger and brighter when connected."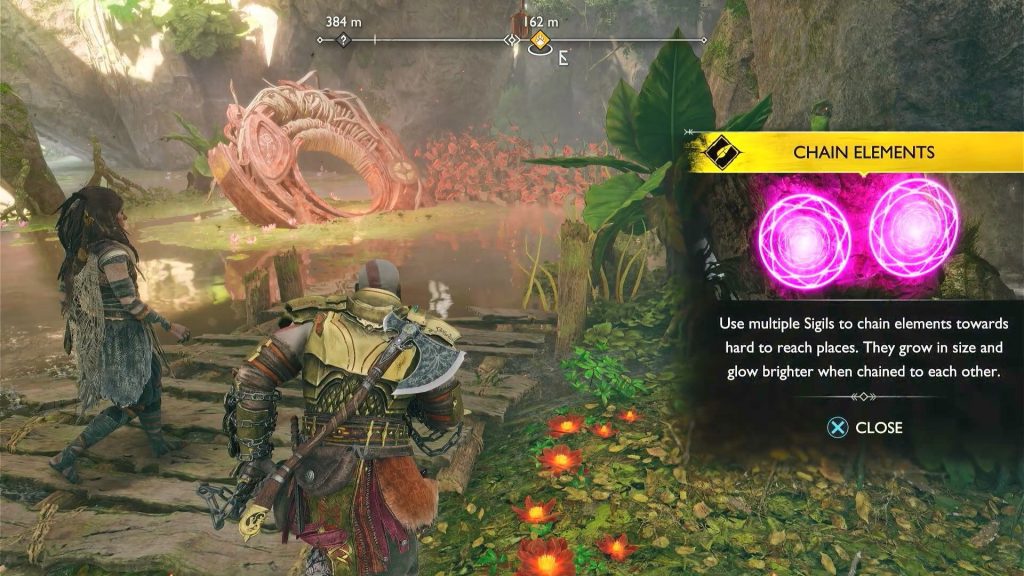 You can only shoot three arrows at a time.  Shoot the first arrow in the middle of the brambles. Its position should be such that it is close enough to the brambles when it explodes.
Place the two arrows carefully so that all three are linked and your chaos blades can reach one of the sigils. Proceed from the center to the left.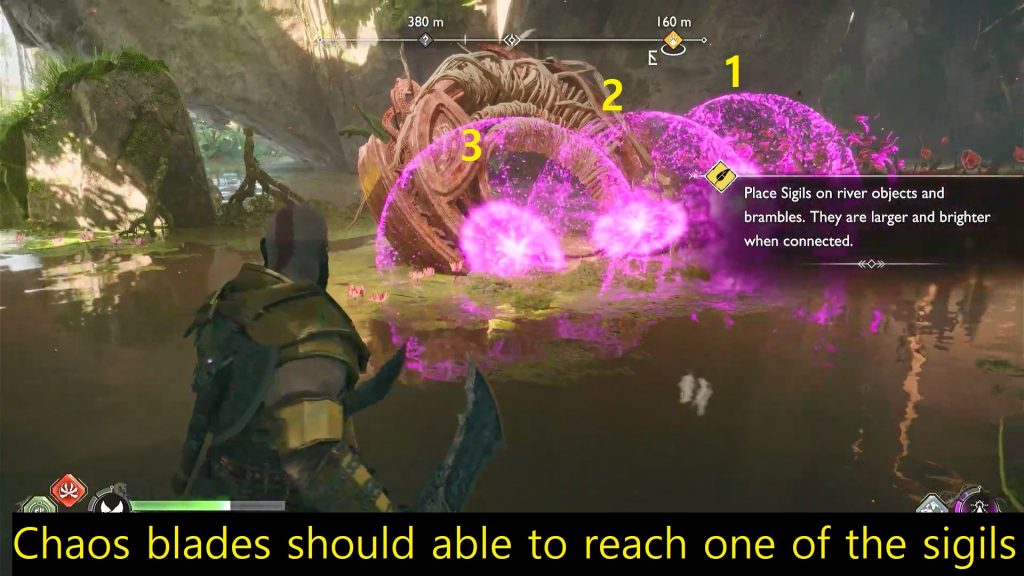 Finally, strike and burn the closest sigils with your chaos blades (on the left). This will start a chain reaction, causing all of them to detonate in a row, clearing away the brambles and allowing you to cross the river.