There are a total of 15 Criptograma Chests and 30 Criptograma Charts in Far Cry 6. Criptograma Chests get marked on the map as you get near it. To open a Criptograma Chest you will need to find 2 Criptograma Charts nearby, which act as keys to open the chest. On opening the chest you will find a Piece of Armor.
Near the Charts, you will find a blue marking pointing towards it. There is also a wind chime near the chest and charts. You can follow the noise of the wind chime to locate them. This article shows the location of Criptograma Chest & Criptograma Charts in the small town of Poesia in the Costa Del Mar region in Madrugada.
---
Poesia Criptograma Chest and Criptograma Charts #10 & #25
The Criptograma Chest is on the western coast of Poesia at the location as shown in the picture below.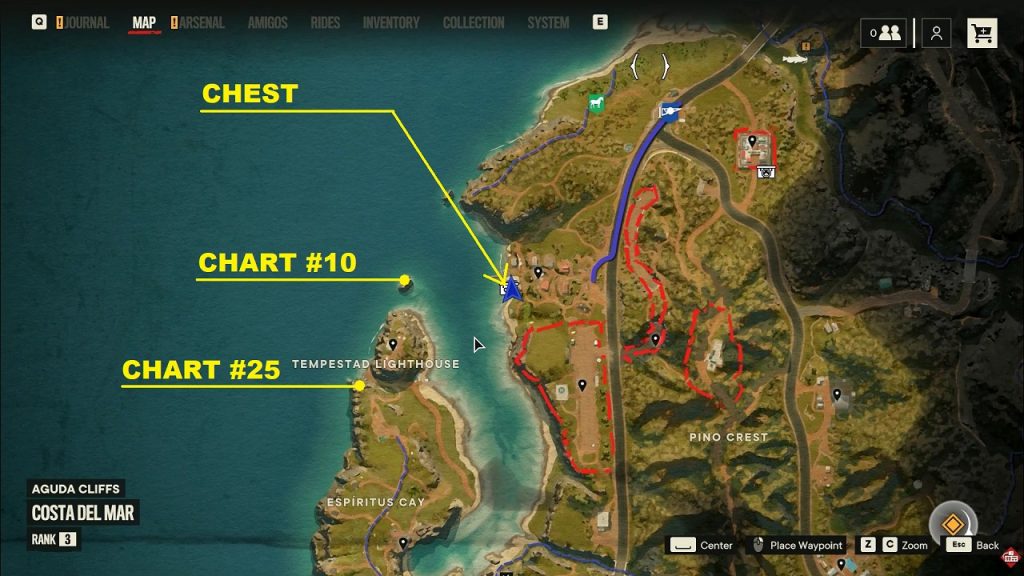 Criptograma Chart #10: The first chart is behind the big rock in the water west of the chest location as shown in the picture below.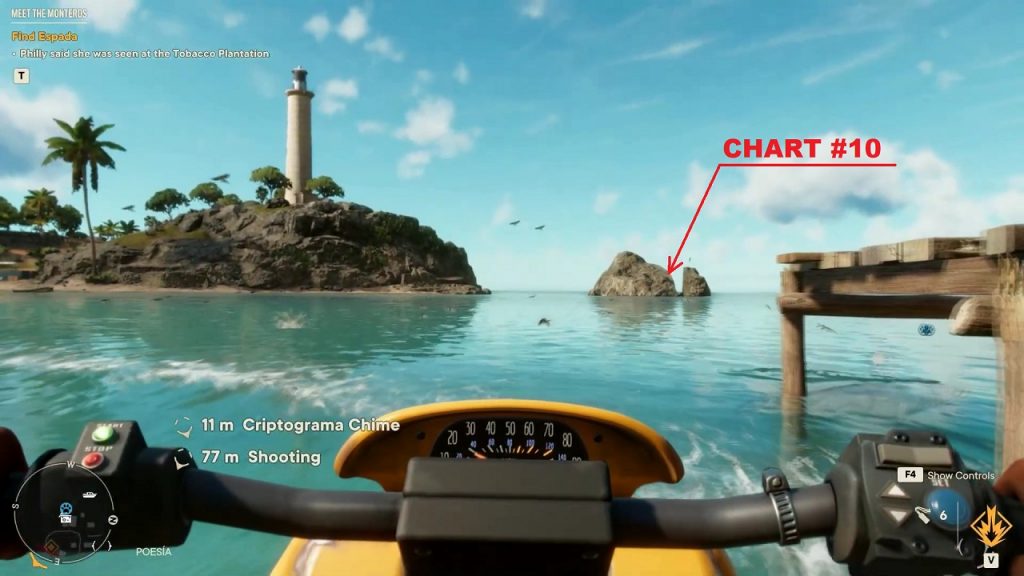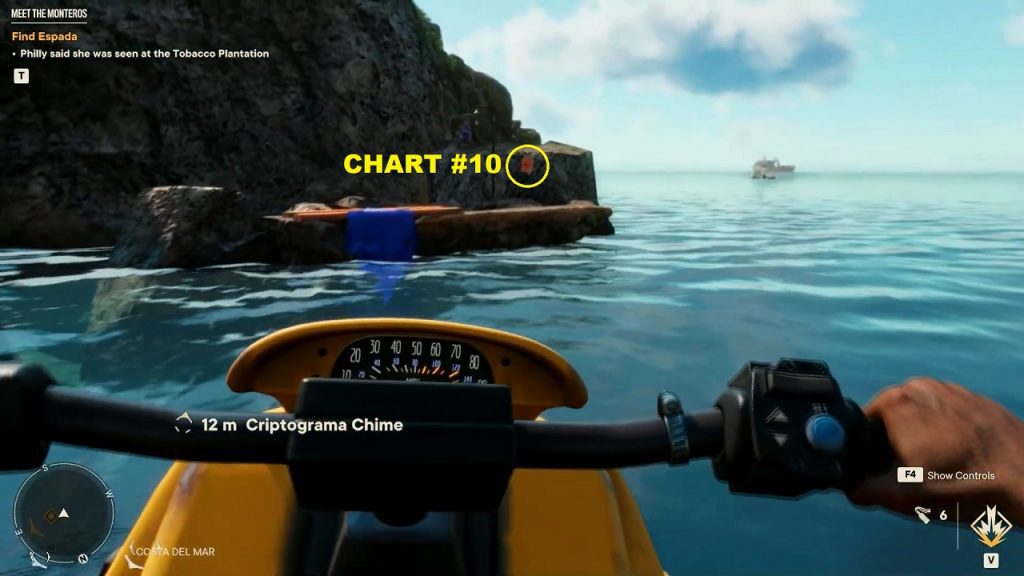 Criptograma Chart #25: From the previous chart location, follow the blue markings and go south. Stop near the signboard as shown in the pictures below. Climb up the mountain near the signboard (See the third picture below). As you climb the rocky mountain, the chart will be right in front of you.