Genshin Impact 2.1 has introduced much-waited fishing Gameplay. Raimei Angelfish is a type of fish. It can be both found in Wild and as can be raised and pet in Serenitea Pot. Raimei Angelfish are somewhat valuable especially to get The Catch polearm. This walkthrough is a guide to help you to find different locations, bait required to catch Raimei Angelfish in Teyvat and, the Genshin Impact fishing guide.
Bait Recipe & Rod: Raimei Angelfish
You don't need anything special rod when it comes to choosing a fishing rod. The bait required is False Worm Bait to catch Raimei Angelfish. Fruit paste bait won't attract Raimei Angelfish. To obtain that fishing bait's blueprint, the player needs to trade three Medaka to Nantuck (near Mondstadt).

1 x Slime Condensate and 1 x Berry are required to prepare 10 x False Worm Bait.
Timing
Raimei Angelfish will only spawn at night time (i.e., 1800 to 0600). It seems that fish do not respawn on a daily cycle. You have to wait three real-time days for a given fishing spot to refill. They are nocturnal fish and will not appear during any other time of day. Alternatively, you can raise it as a pet in Serenitea Pot.
Location of Raimei Angelfish
A fishing spot can be a bit difficult to find if you're standing away, get close to water to spot it. This new update introduces new fishing pins that travelers. If you spot one, you can use a new pin icon to remember the exact location on the world map.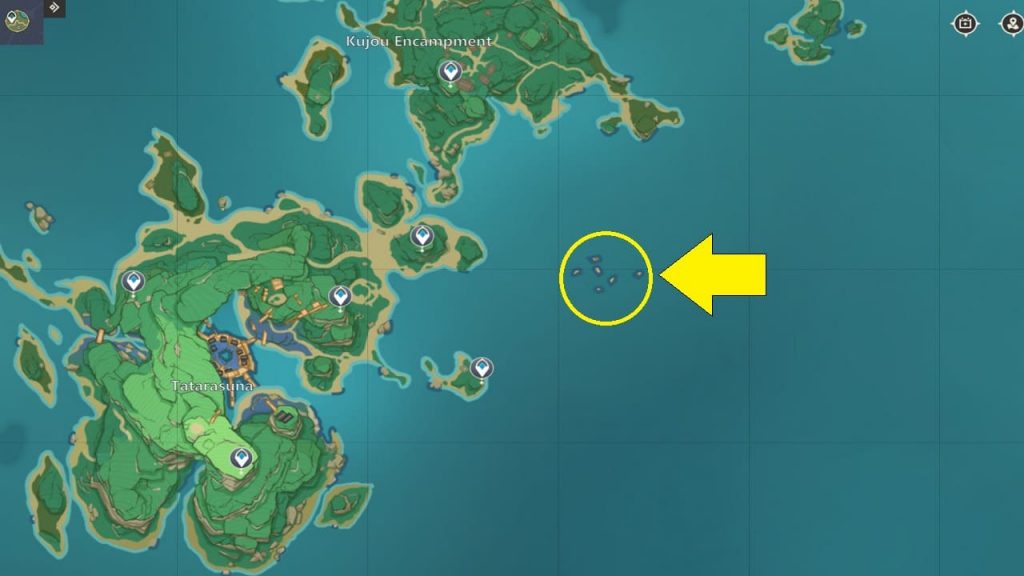 Raimei Angelfish is only available at one fishing spot. Raimei Angelfish only appear east of Tatarasuna, in the shipwreck area with purple waters. The easiest way to go there is by teleporting to the eastern Teleport Point of the island, then hop on to the Waverider to reach the shipwreck. There will be enemies that spawn near the fishing spot, and you will need to defeat them before beginning to fish.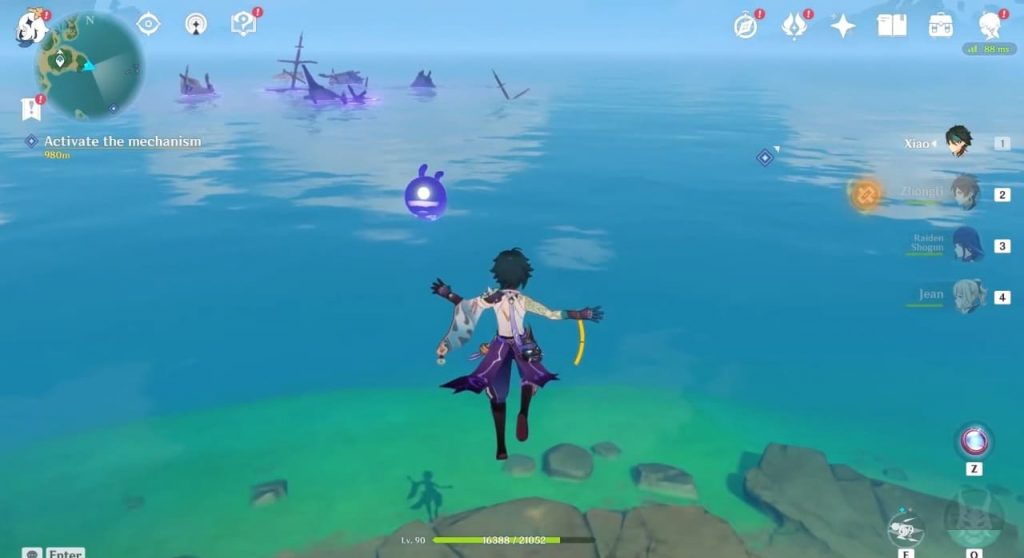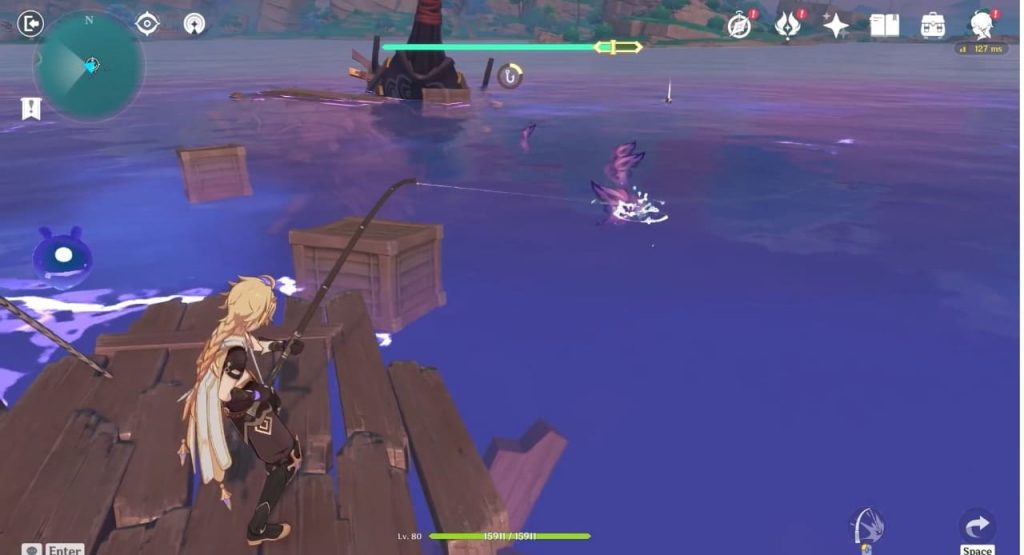 How to Unlock Fishing System
To unlock fishing in Genshin Impant 2.1, Travelers need to full fill these two conditions:
1. Unlock the Serenitea Pot System
2. Complete the quest "Exploding Population"