Recruit the Mysterious Fisherman
This guide shows how to complete the Recruit the Mysterious Fisherman Rumor in the Star Wars Jedi: Survivor game, released on 28th April 2023. On completing the quest, you will recruit Skoova.
---
Mysterious Fisherman Location
From Rambler's Reach Outpost meditation point, go straight ahead until you reach Pyloon's Saloon. Now go up the slope near Pyloon's Saloon main entrance as shown in the second picture below. Proceed ahead then go right and take the zipline at the end as shown in the third picture below.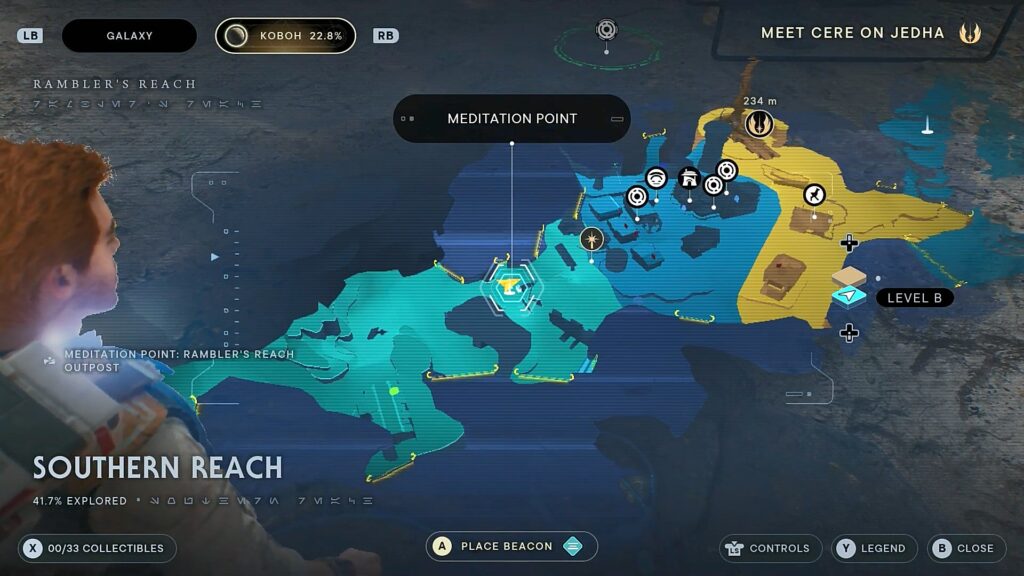 After hopping off the zipline, go left to find Skoova as shown in the pictures below. Talk to him to recruit him and get a See Fish. This will complete the quest.