How to complete Sudden Movement request in New Pokémon Snap
In New Pokemon Snap, travel to the islands that make up the Lental region. Research these Pokémon alongside Professor Mirror as you explore dense jungles, vast deserts, and more! Professor Mirror will give you requests to complete the 'Sudden Movement ' request. Here you need to Snap a picture of Tangrowth jumping in the air.
How to Unlock Illumina Orbs in New Pokemon Snap
You will get Illumina Orbs by taking a snap of Crystalbloom. 
Head to Founja Jungle (Night) of Belusylva. Search for a yellow glowing Crystabloom at the end of the Jungle, on your right side. Complete the Jungle (Night) level and give the photo of the Crystabloom to Professor Mirror. Professor Mirror will give Illumina Orbs to you.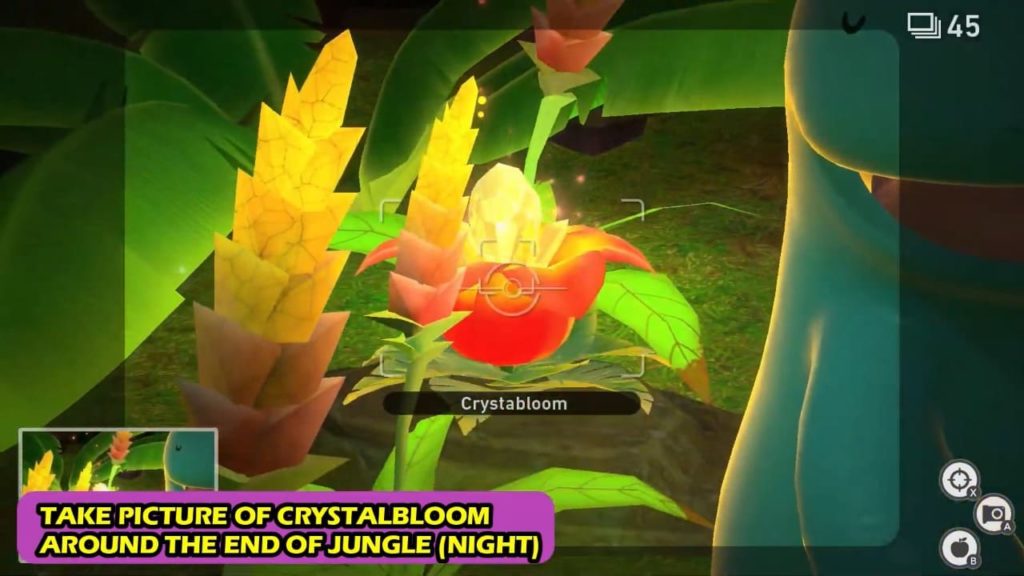 How to take a 4-star pose snap of Tangrowth 
You can find a Tangrowth sleeping at the start of the exploration right beside the bridge. Throw the Illumina Orb at tangrowth and it will jump into the air suddenly. Take a picture in a jump pose to complete the request.