This guide shows the walkthrough of the Yaoguang Shoal Survey Site for Shadow of the Ancients Event: Phase 1. Click here to check the walkthrough of all 4 Survey Areas. In the survey sites, you will find an exquisite chest, a challenge, and a Conduction Component Quest Item.
---
How Ayesha's Chaos Prospector Work
As you enter the survey area, the "Start Challenge" prompt will appear. Now equip Ayesha's Chaos Prospector Gadget as shown in the picture below.
Note: The event gadget can be used only within the event area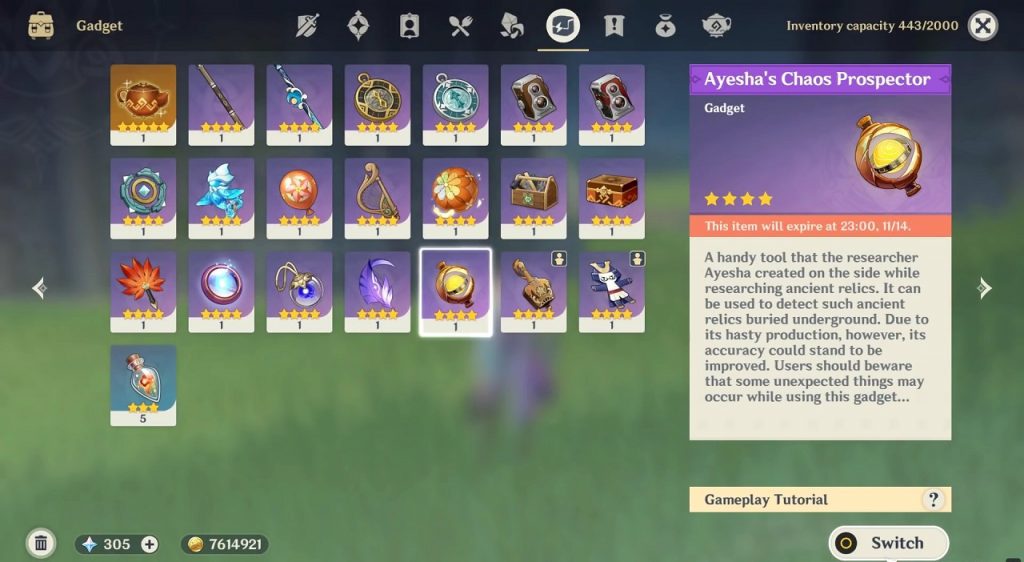 On usage, Ayesha's Chaos prospector is placed in front of you and it will survey an area in a specific radius around itself. If it discovers any survey targets within the area of effect (AoE), it will mark its location with a glowing light as shown in the picture below. If the survey target is not within the Prospector's AoE, a beam of light emitting from the gadget (see picture below) will indicate the direction in which you need to place the next Prospector. You can use a maximum of three Prospectors at once. If you place a fourth prospector, the first survey device you placed will be automatically retrieved.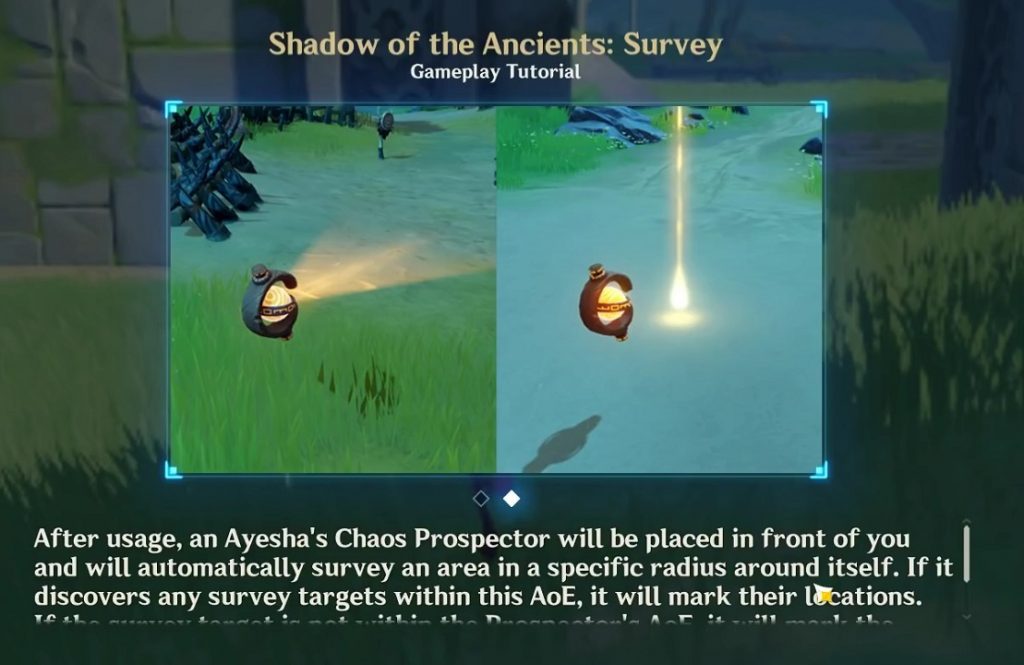 ---
Survey Site: Yaoguang Shoal
Yaoguang Shoal: Survey Site Location
For the survey, go to the highlighted location in Yaoguang Shoal as shown in the picture below.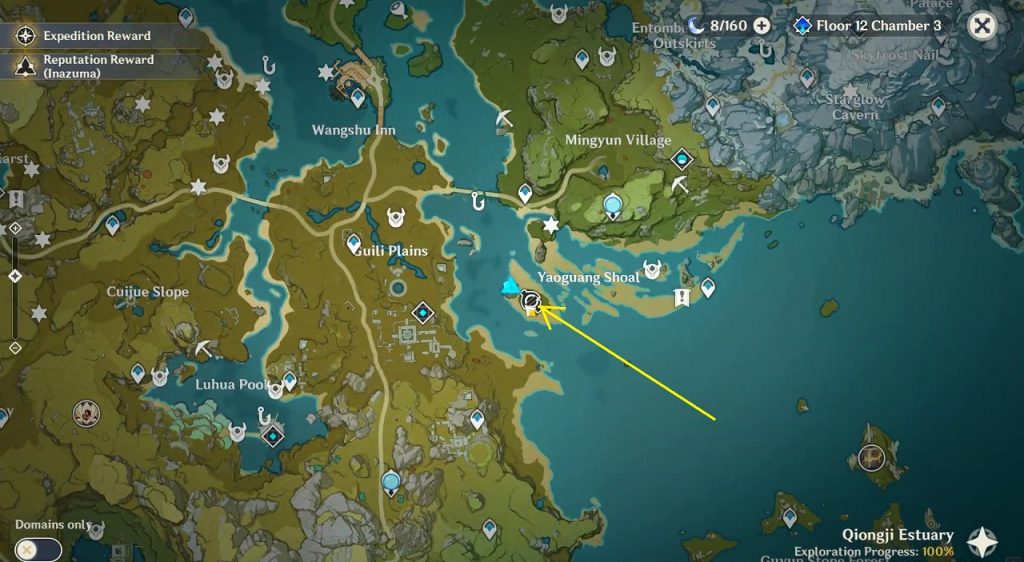 ---
Yaoguang Shoal: Exquisite Chest
You will find the chest at the west portion of the survey area as shown below.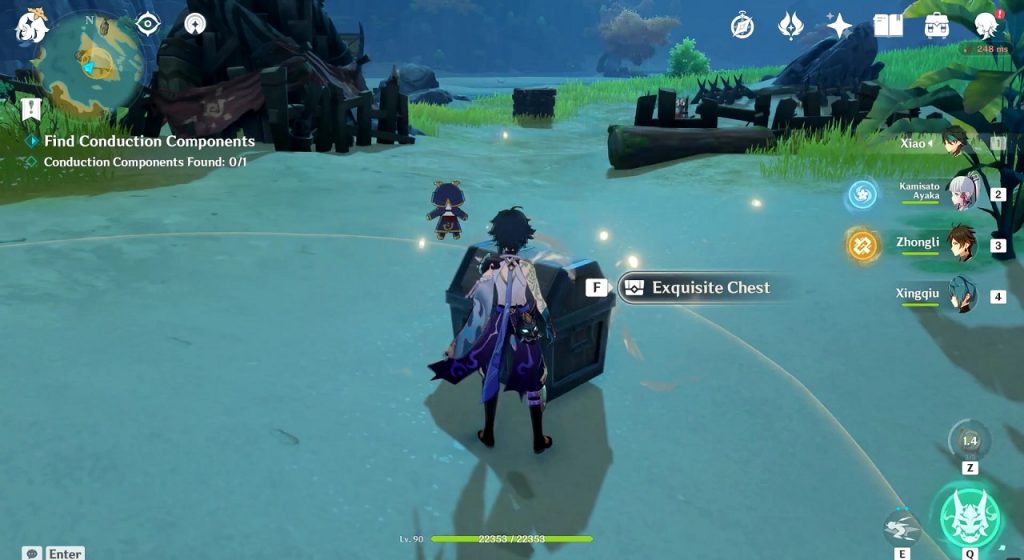 ---
Yaoguang Shoal: Inactive Challenge
At the center of the survey area, on using the vent gadget you will stumble upon a challenge as shown below. This challenge cannot be activated now. Take note of the area as it might come in handy in the later phase of the event.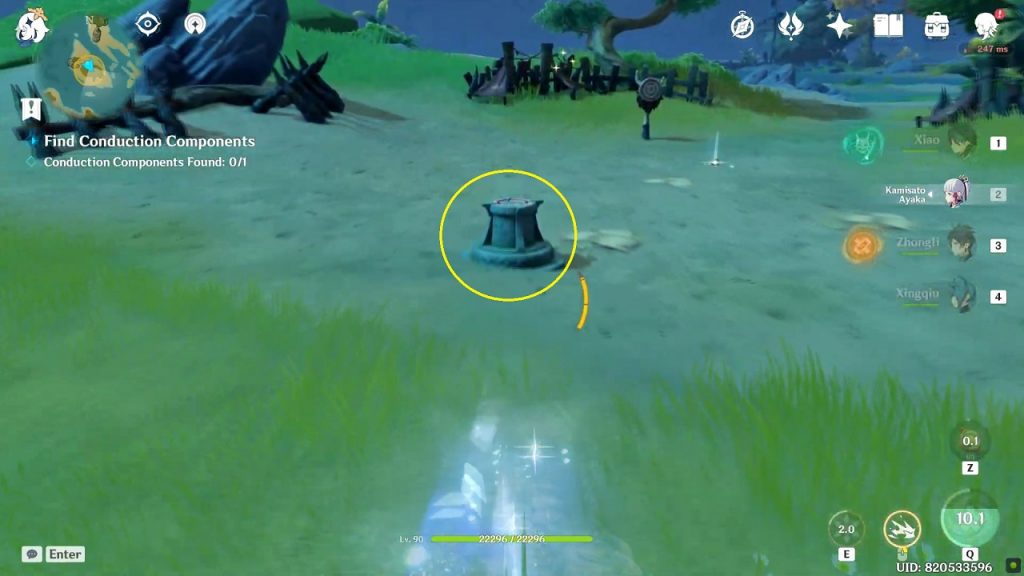 ---
Yaoguang Shoal: Conduction Component Location
The conduction component is south of the challenge as shown below. Check the glowing area to get a General Purpose Directional Conduction Component. This will complete the challenge.