"The Last One to Leave" is a Treasure Hunt in Far Cry 6 where a family is trying to escape Yara and the player has to solve the puzzle to find out what happened to them. A player just needs to head the purple-colored treasure hunt icon and need to read the note that starts the treasure hunt.
Starting Location: The Last One to Leave
The treasure hunt "The Last One to Leave" starting location in a brewery located at "West Lado" sub-region of the Esperanza Region. Proceed to the starting point of the treasure hunt that is located at the power substation as shown in the image below. Enter the substation to read the letter on the wall to start the treasure hunt.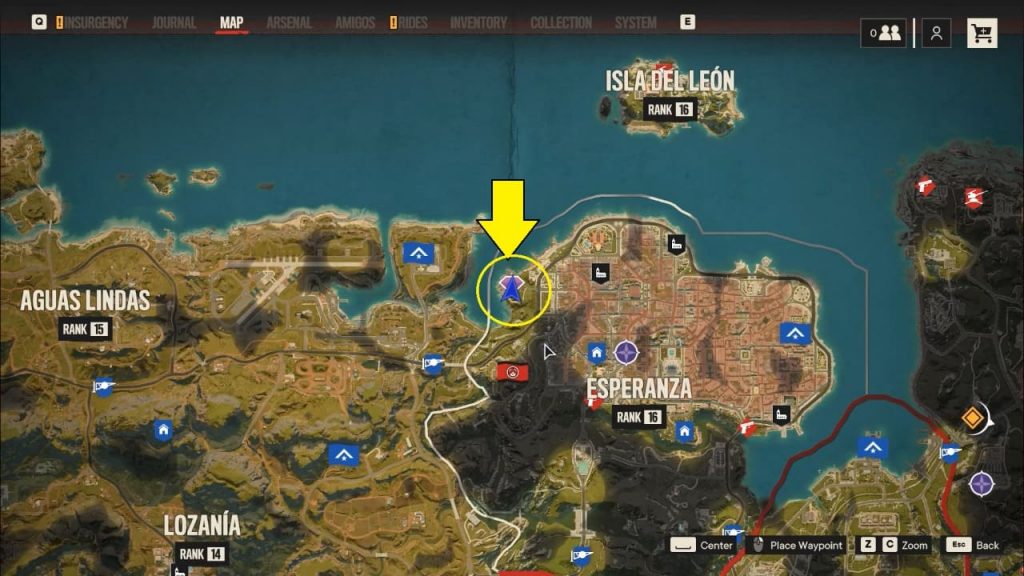 Objective: Restore the power to unlock the substation
As the treasure quest starts, your only goal is to restore the power to unlock the substation. The door of the substation is closed, and your job here is to pull the lever of three switches to unlock it. From the roof of the substation, you can see the three powerlines going to nearby sites and houses.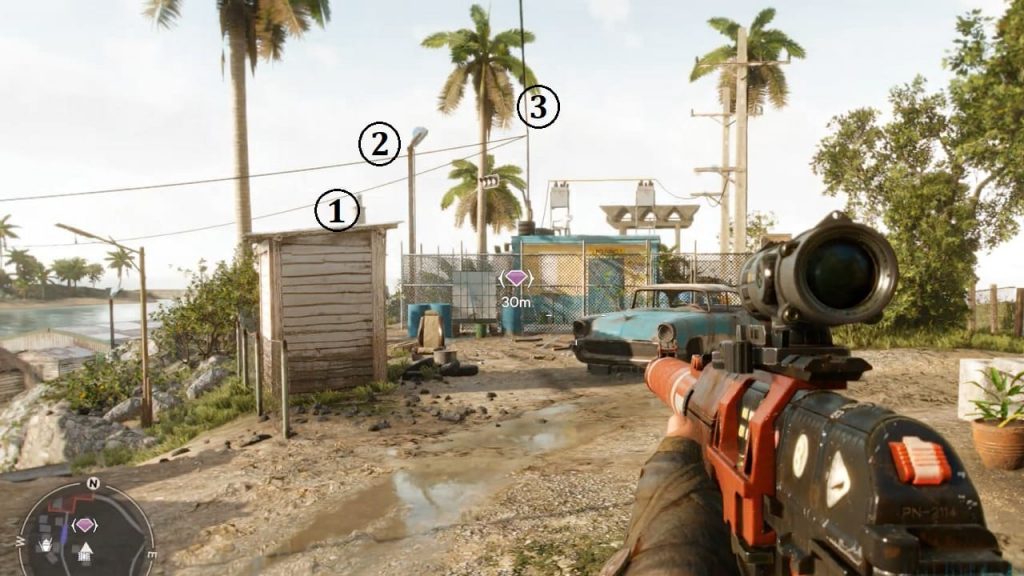 You will find three switches where the power line goes. The first one is at the towers with a cylindrical tank. It can be easily reached by jumping from the adjacent roof, and then jump onto the tower platform.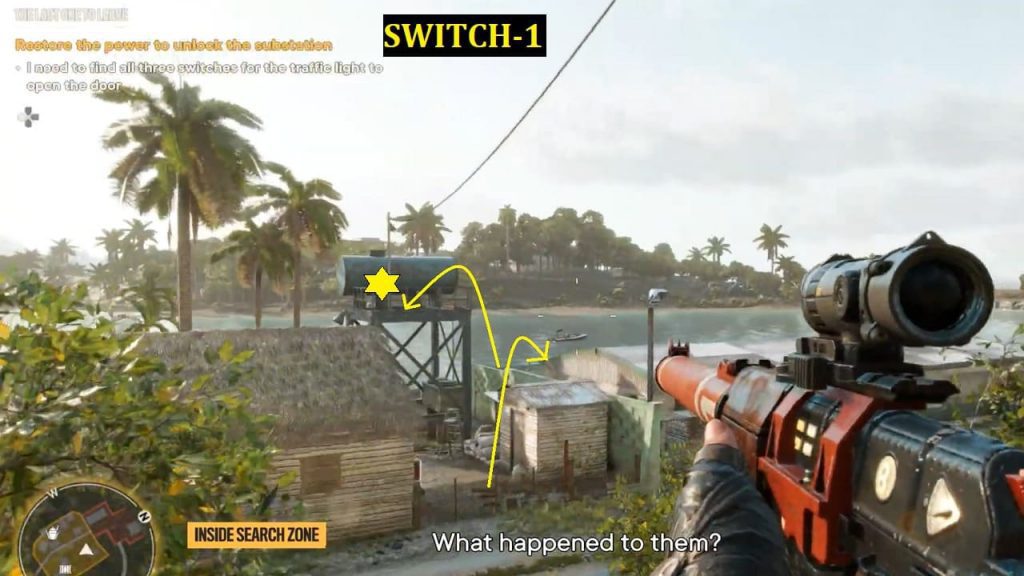 The second line goes to a nearby house on the left from the sub-station with toxic red smoke coming out. To enter it, you first need to turn off the valve of the large yellow tank nearby, so the toxic red smoke disappears. Once the toxic smoke is clear you can enter the house. The switch is in one of the back rooms.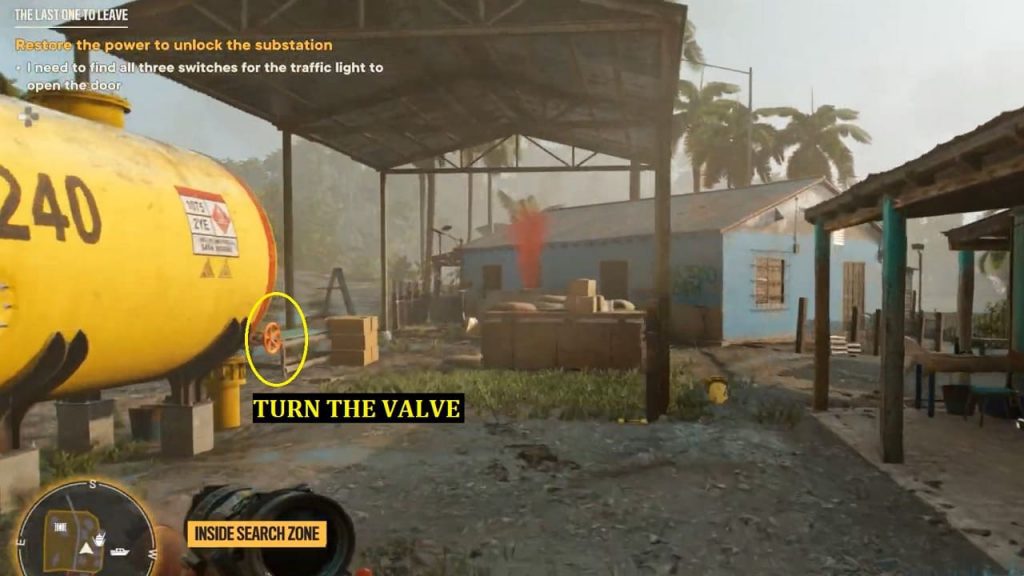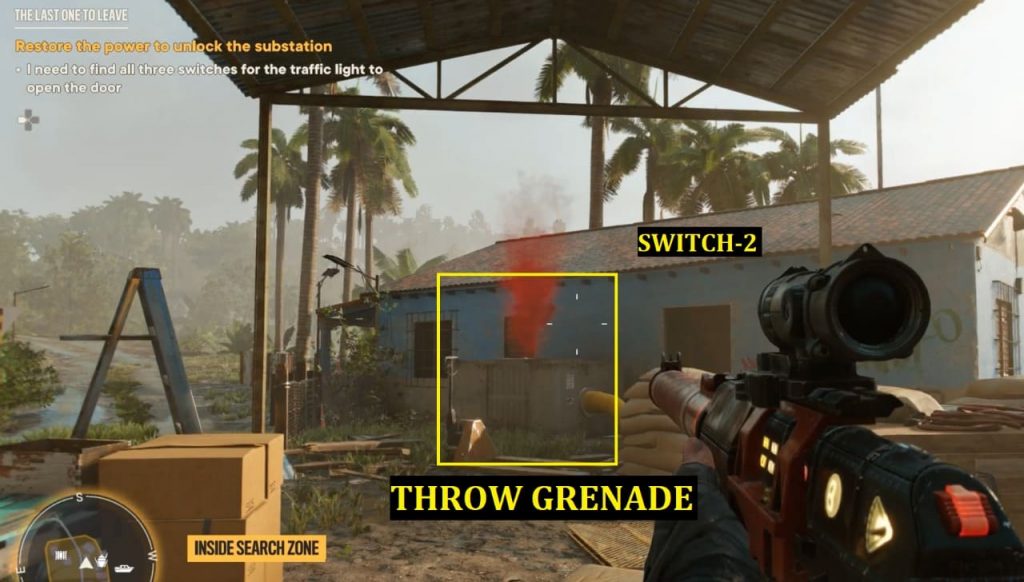 The third line goes to another house up the small hill near the house with red toxic gas. Inside you need to interact with three things in a specific order to open a secret room. First, the radio (1), followed by the TV (2), and the final object is the picture frame (3) on the wall.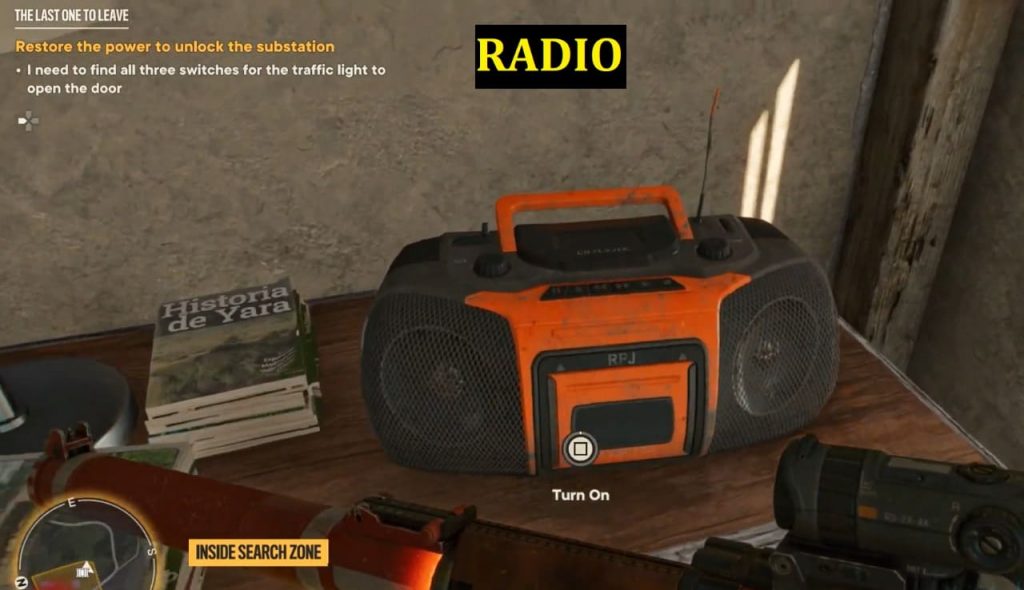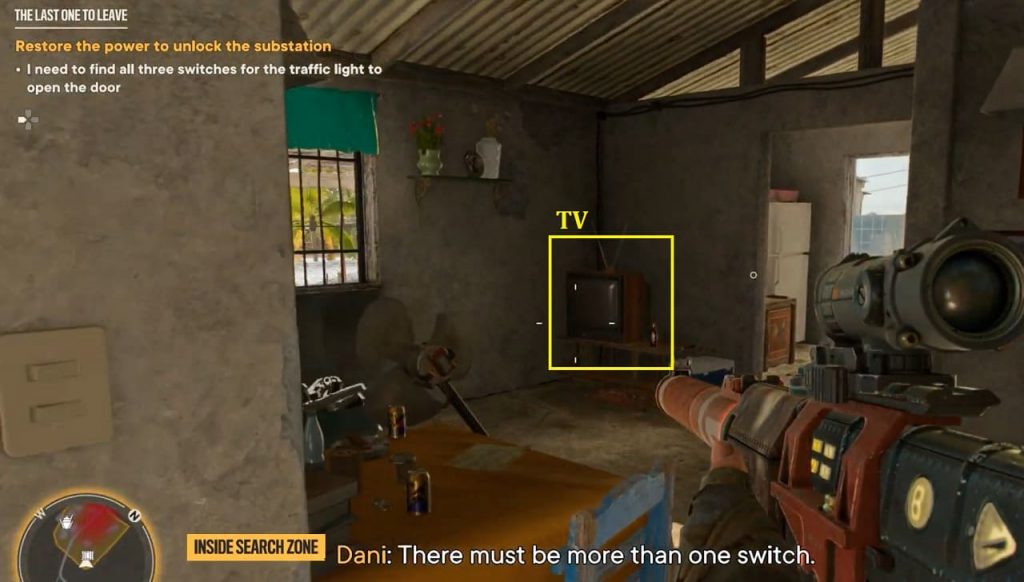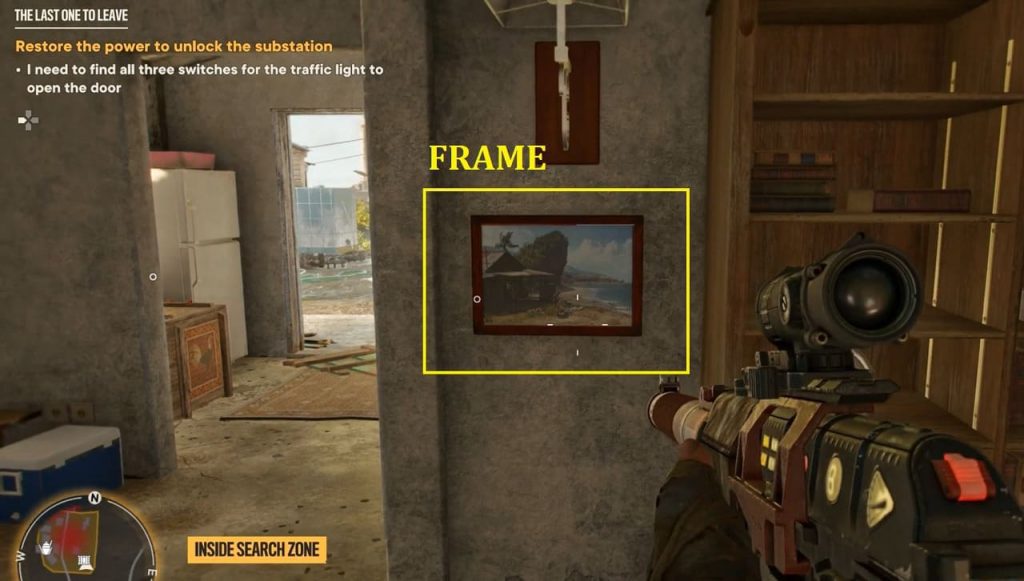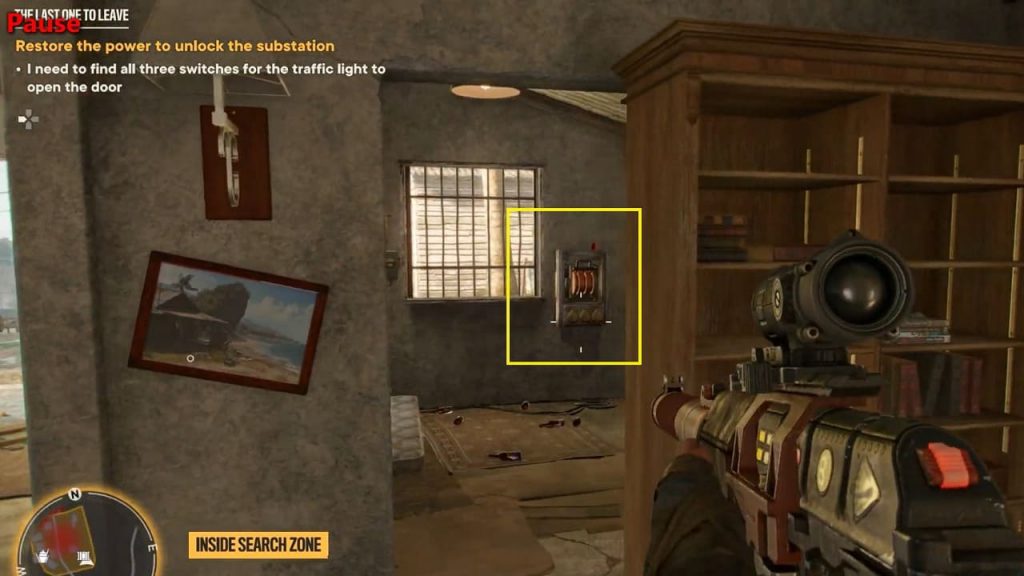 If done correctly, it will reveal a secret room with a switch near the picture frame. Now, interact with the third and final switch. Head back to the substation and this time you will find the door unlock. Enter inside the sub-station to collect your reward "Desert Eagle" Gun. This finishes The Last One to Leave Treasure Hunt in Far Cry 6.