There are 21 Treasure Hunts in Far Cry 6. The treasure hunts provide access to a variety of one-of-a-kind weapons required for the Armed to the Teeth trophy or achievement. Treasure hunts are generally small puzzle areas where you must complete a series of steps to gain access to a treasure chest.
"The Missing Muse" is a Treasure Hunt in Far Cry 6 where a player needs to dive into the water in search of search treasure. There are no pre-requisites for Treasure Hunts. A player just needs to head the purple-colored treasure hunt icon and need to read the note that starts the treasure hunt.
Starting Location: The Missing Muse
The treasure hunt "The Missing Muse" is located in the "Cruz Del Salvador" sub-region of the Valle De Oro Region. Go to the "Cape Santa Maria" which is located on the west of Segunda. I've marked the location of the treasure hunt starting point on the map. Head inside the wooden hut to read the torn letter. According to the letter, Rosa who is the lover of a poet has vanished with his valuables chest and its key.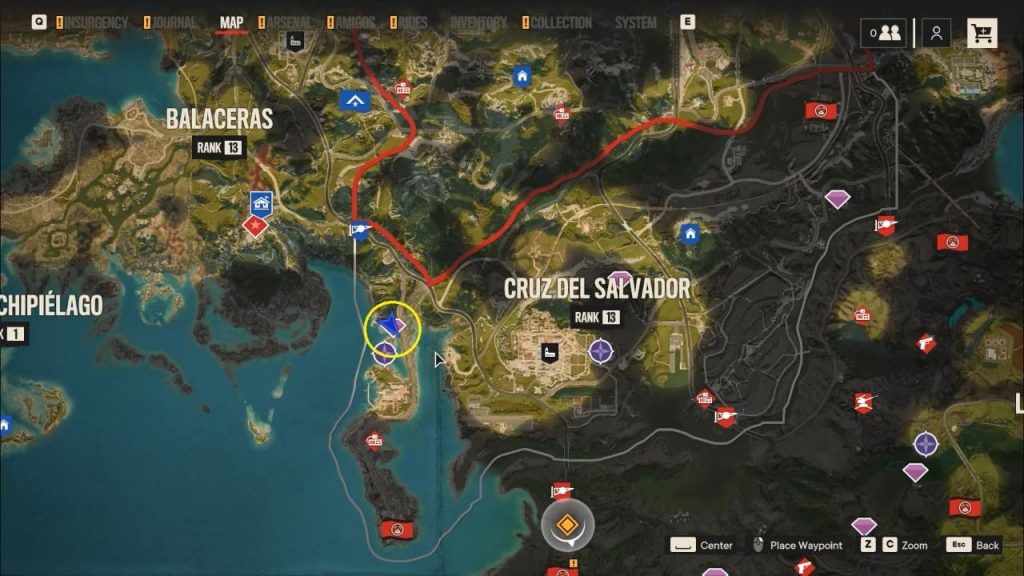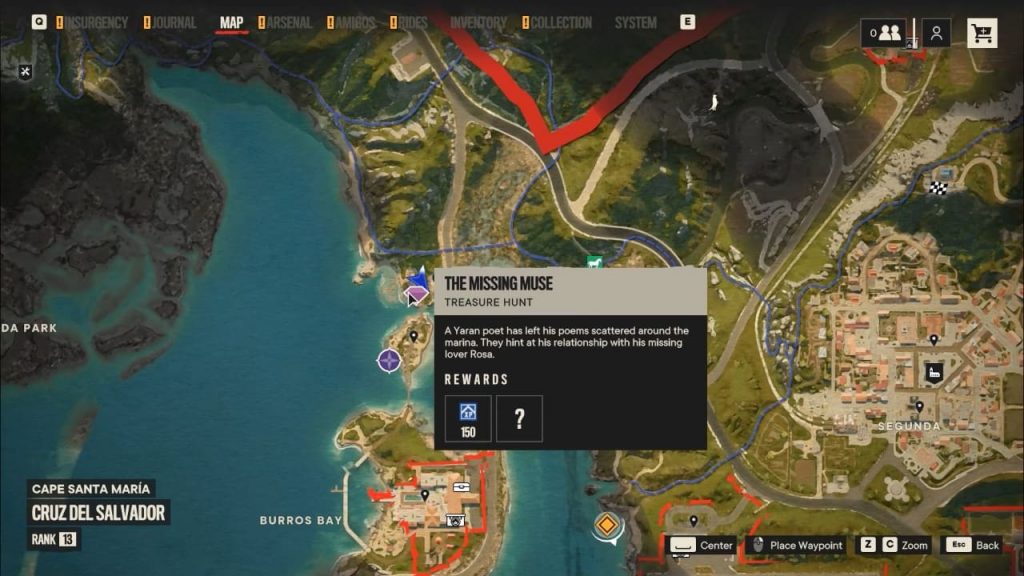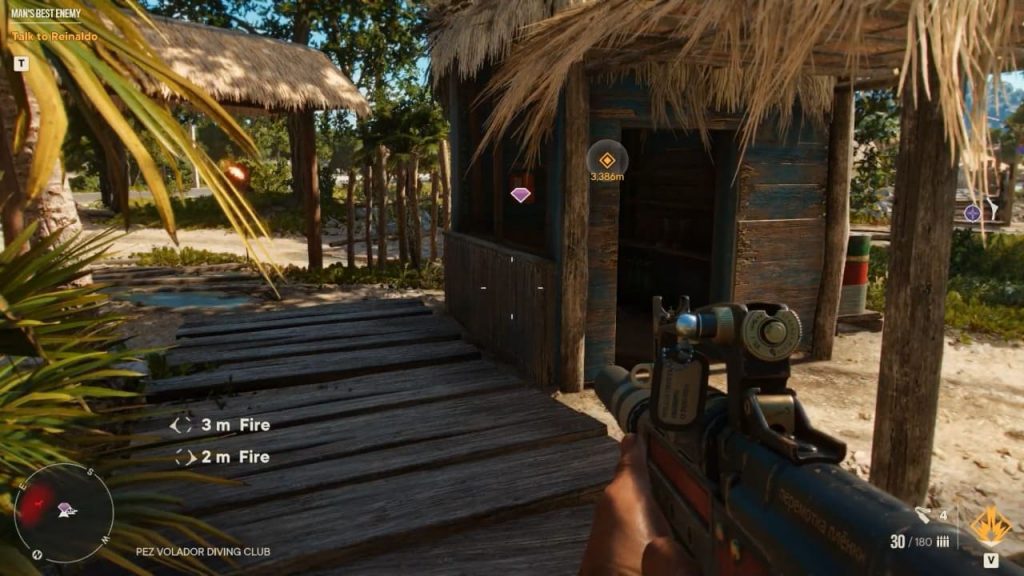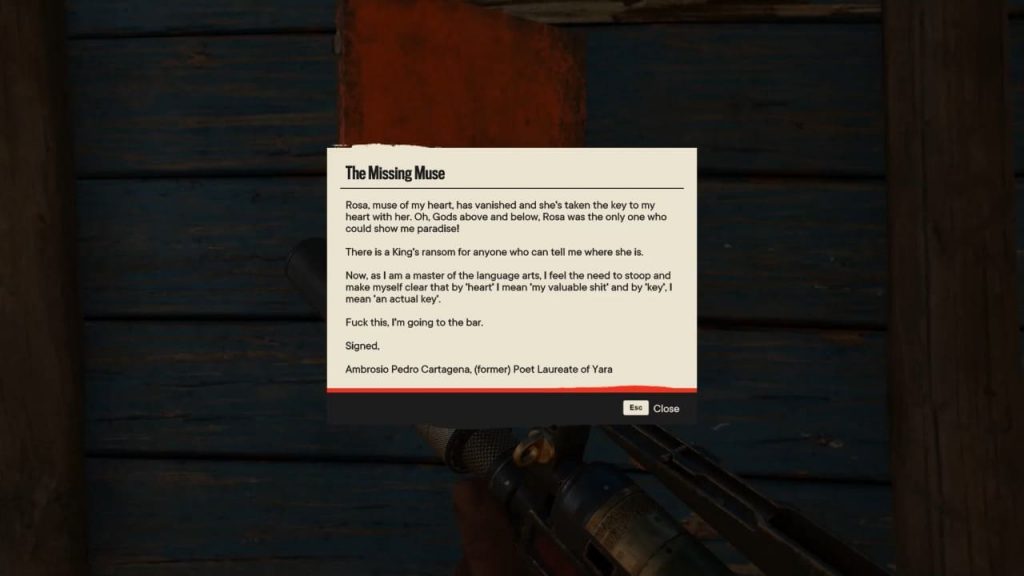 Objectives: Find Rosa
As the treasure hunt begins, your goal is to locate Rosa. From the treasure hunt starting location (hut), turn around and go up the stairs in the opposite wooden building. On the upper deck, near the reception counter, there is a keyholder board. Collect the only key that is hanging on the board. This is Ambrosio's Key, which is required to open the chest at the end.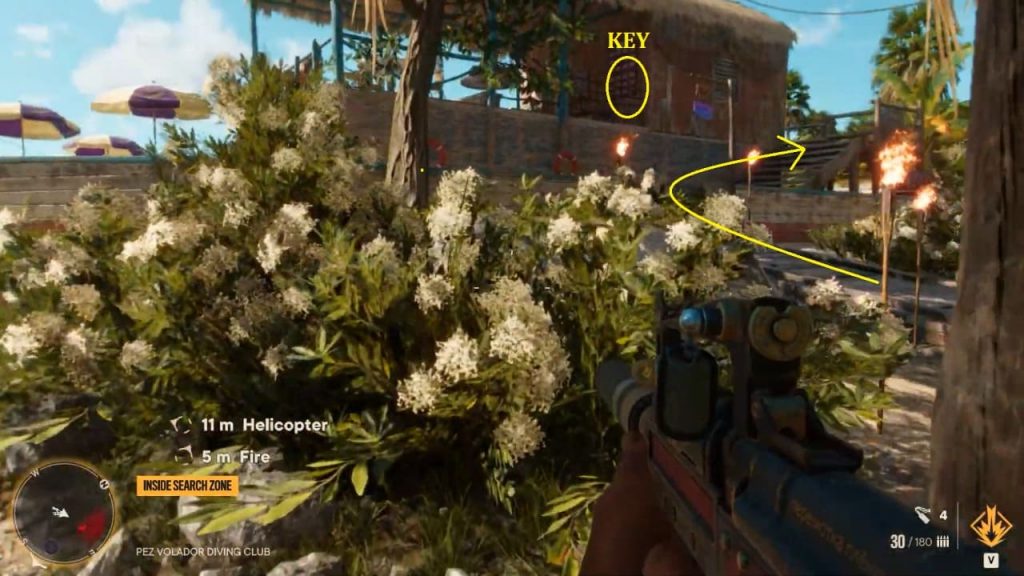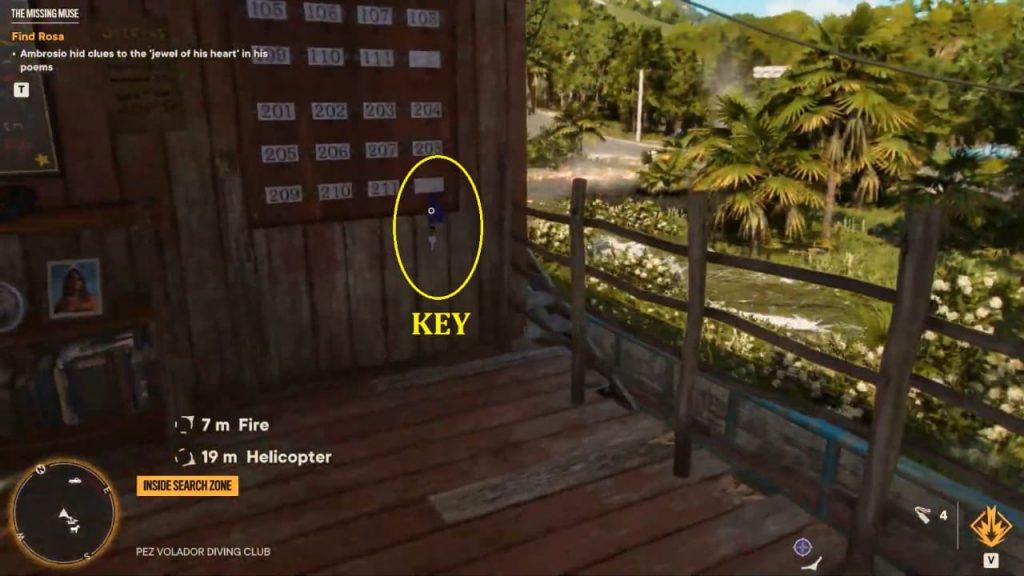 Head to the lookout point by the water and go upstairs. At the top of the lookout point, you can find an optional note on a table. Your next step should be to make your way to a nearby cliff. You can either take the zipline from the lookout point or walk up to the cliffs.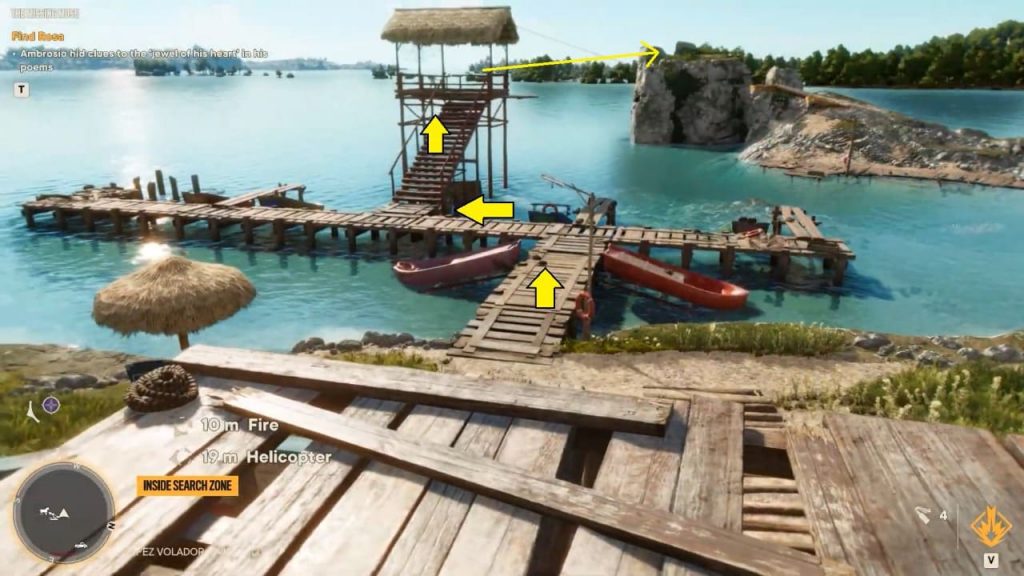 Another note at the top of the cliff gives a hint to look for the treasure underwater.
From the cliff, jump down into the water. Swim-up to the mini sea-beacon and dive down. Underwater you will find a sunken boat with a chest. Open the chest with the key got in the starting (near reception)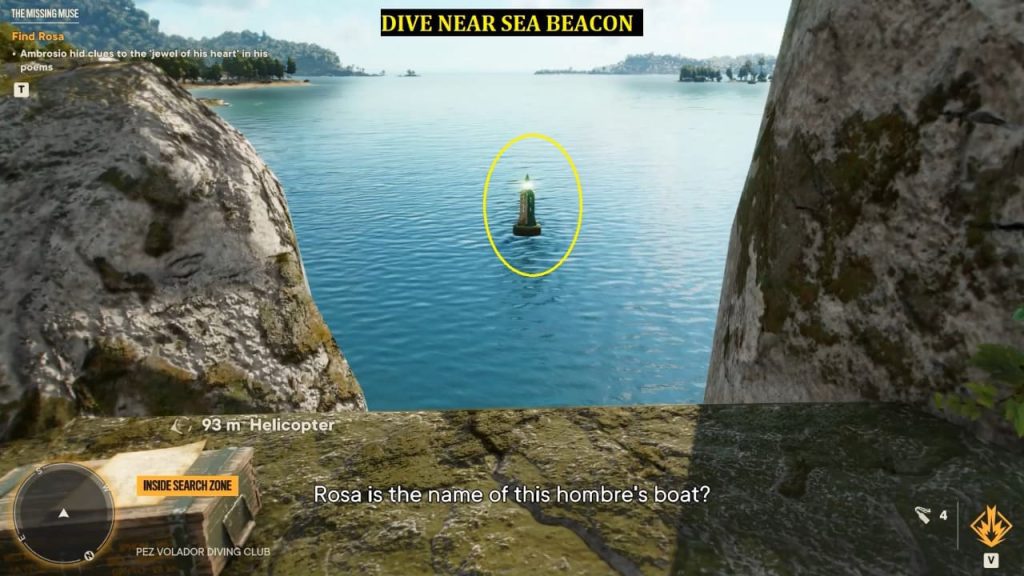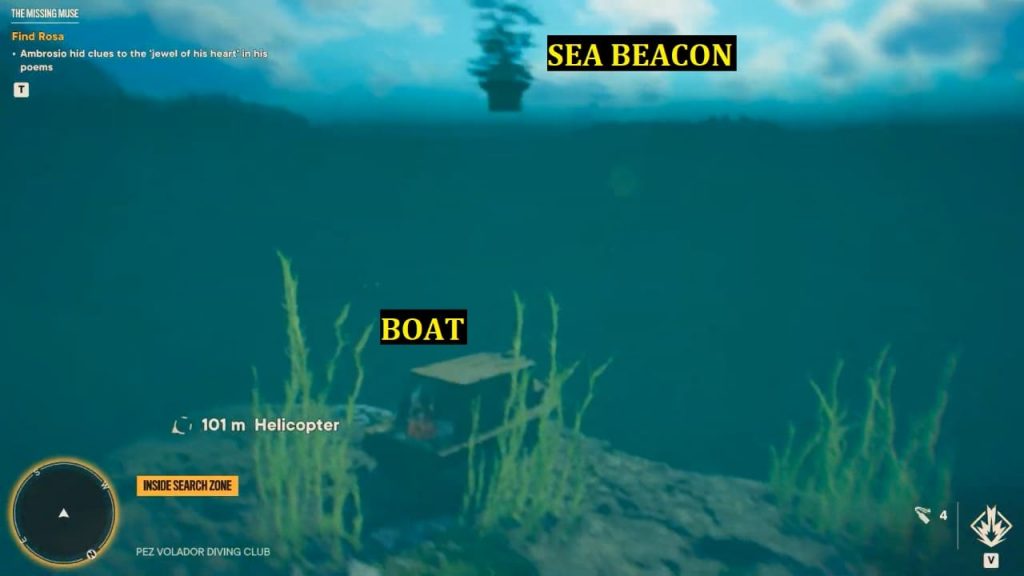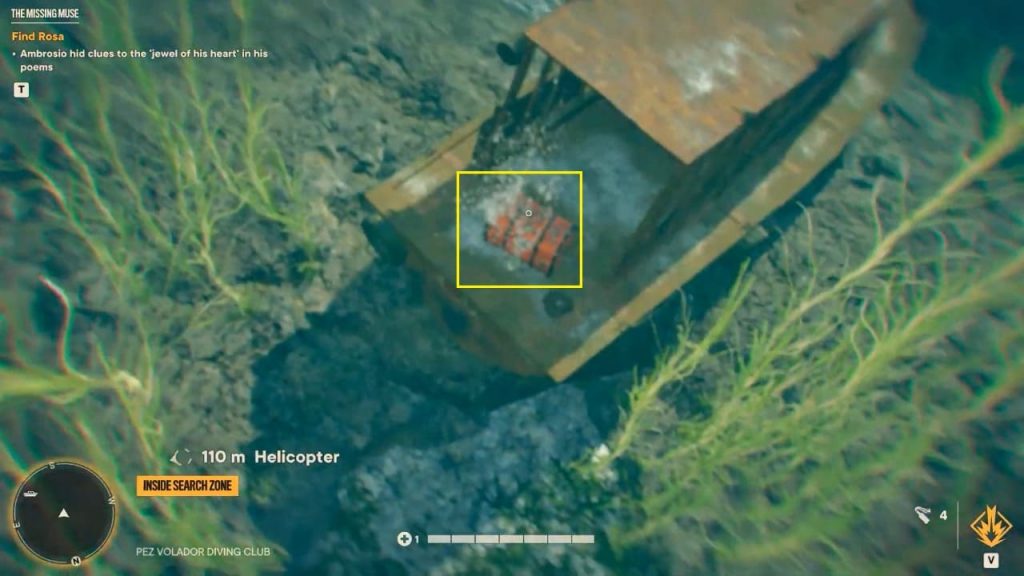 This will end the "The Missing Muse" treasure hunt and you will get headgear "Dark Tech Mask" and 150XP as rewards.