This guide explains where to find all 7 memory in the slums area of the game of STRAY (2022). There are seven locations in The Slums where B12 can recollect his memories.
---
Memory 1/7
Go to the left from the Guardian robot. Take an immediate left after the stairs. For the memory climb up to a high ledge where the mural is to unlock one of B-12's Memories.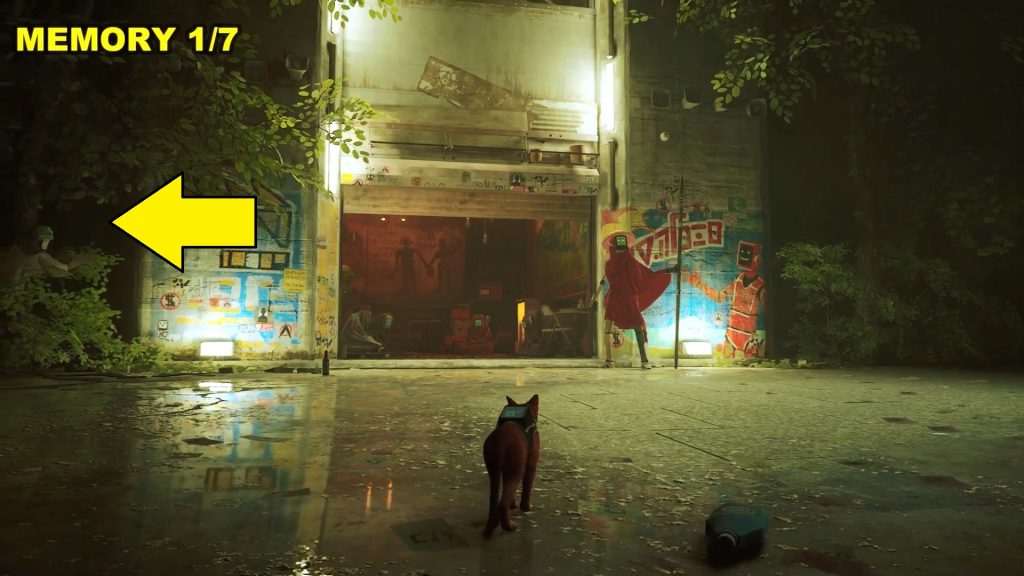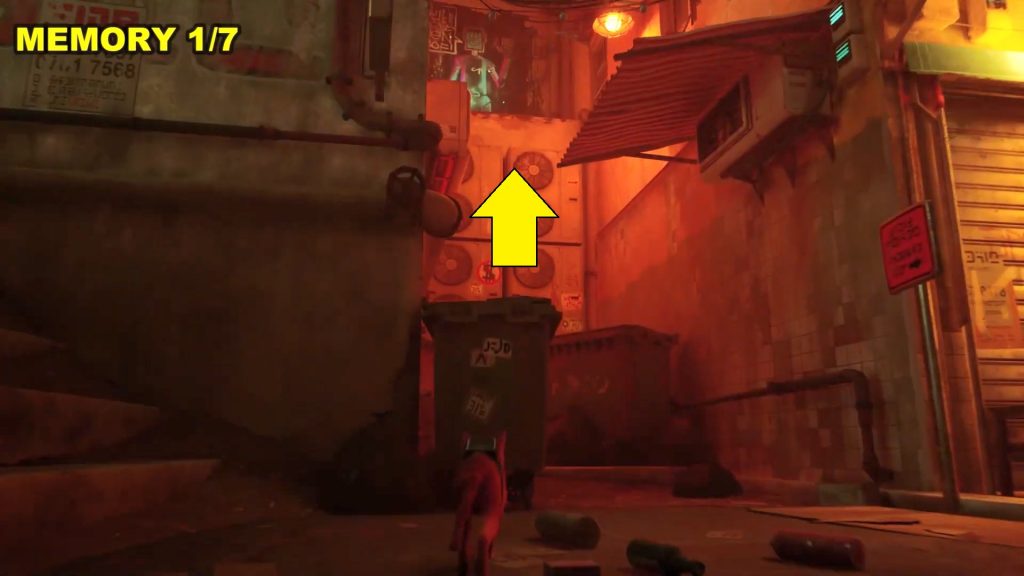 Memory 2/7
Go to the right from the Guardian robot. You can trade this memory from the merchant in exchange for 3 Energy Drinks.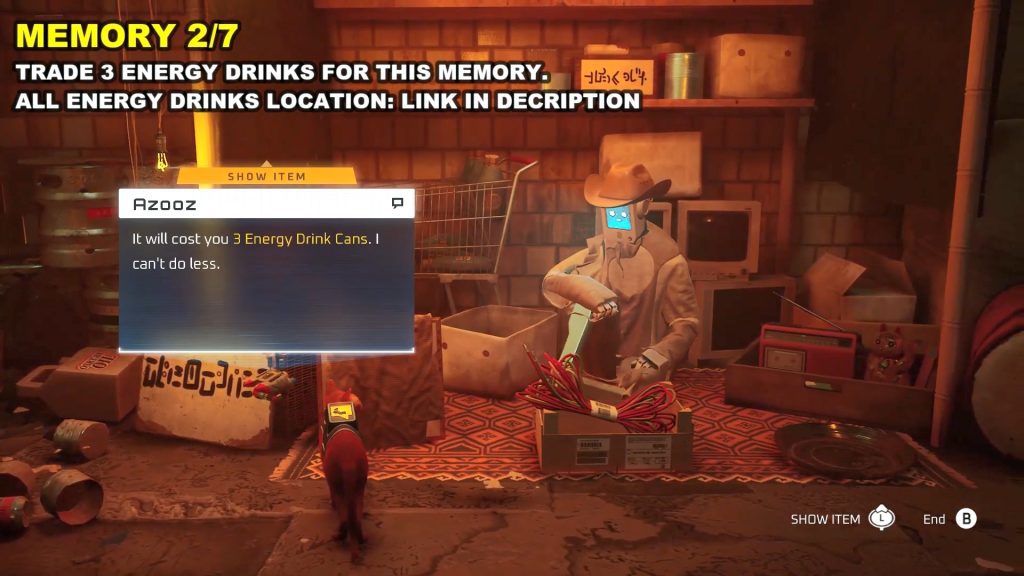 Memory 3/7
This Slums Memory is on the rooftops of the building with a circular sign on top. This building is just right from the Guardian robot. Make your way to the top of the building to find the dead robot with some luggage bags. Interact with the dead robot to prompt a memory.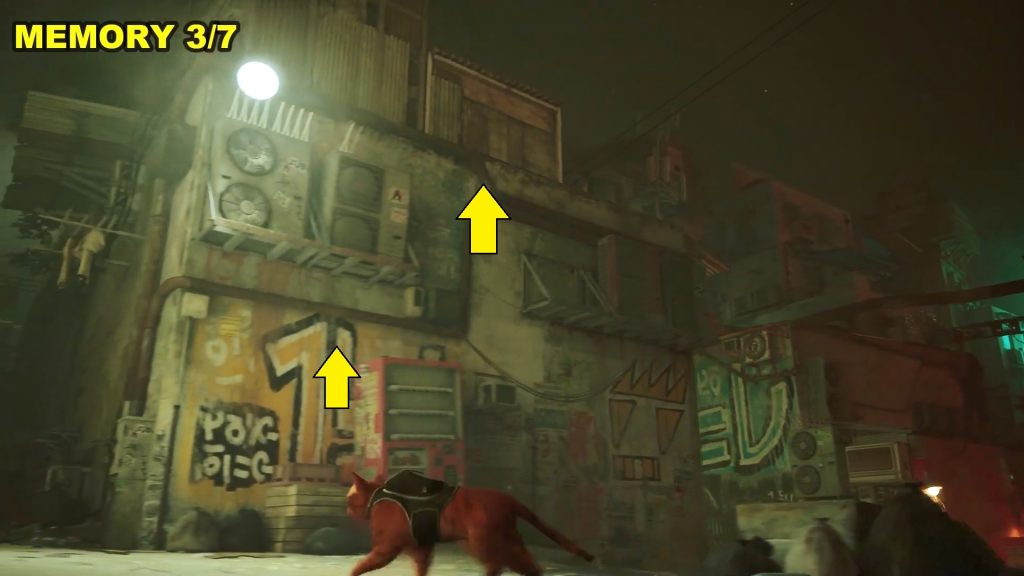 Memory 4/7
Enter the Dufer Bar and head upstairs. There is a small table near the stairs. Interact with it to unlock a memory.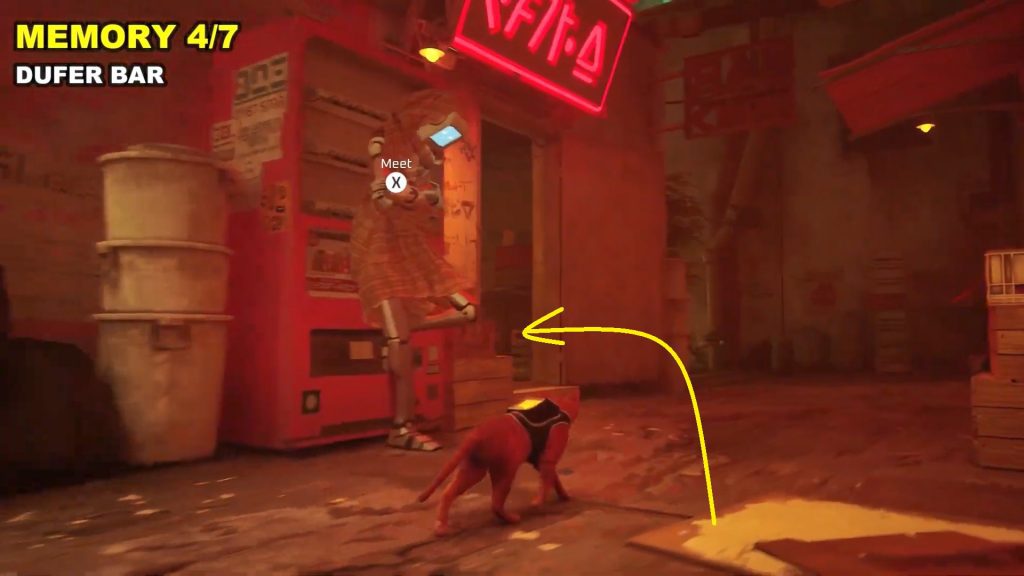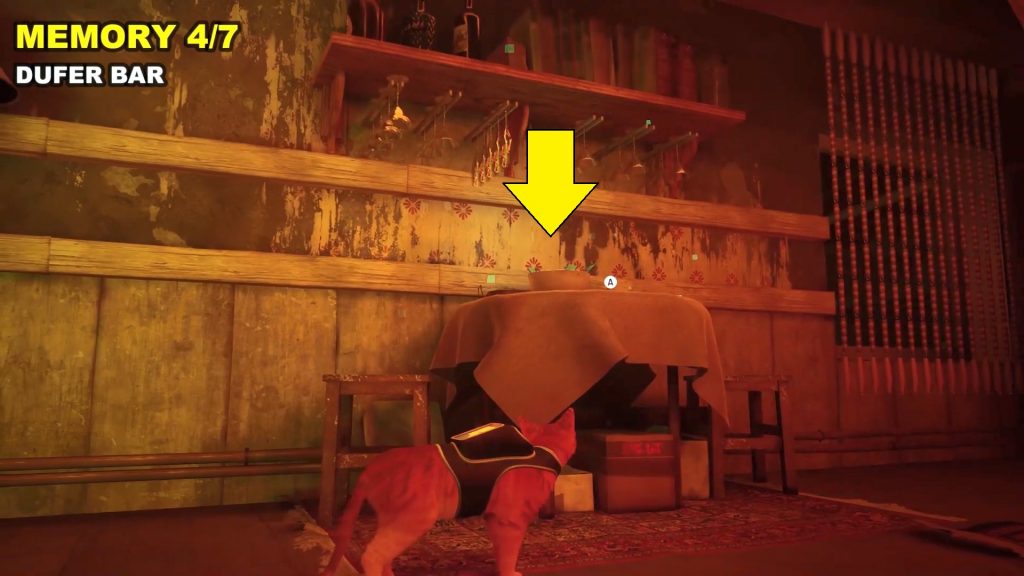 Memory 5/7
This memory is inside Elliot's apartment. Elliot's apartment is past the Dufer Bar and to the left next to Grandma's Clothing.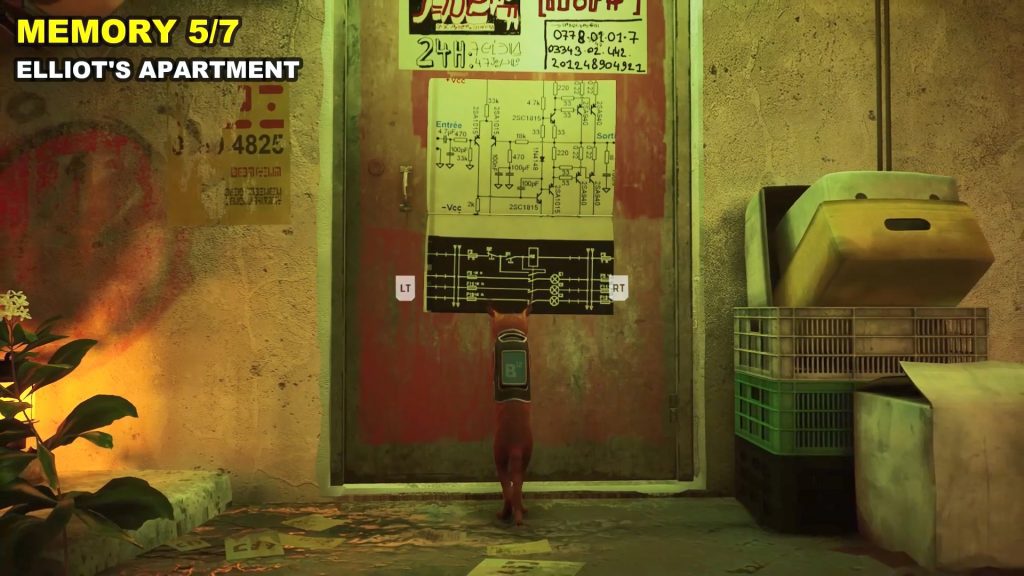 Scratch on the door to be let in and then go upstairs. Interact with a small bonsai plant.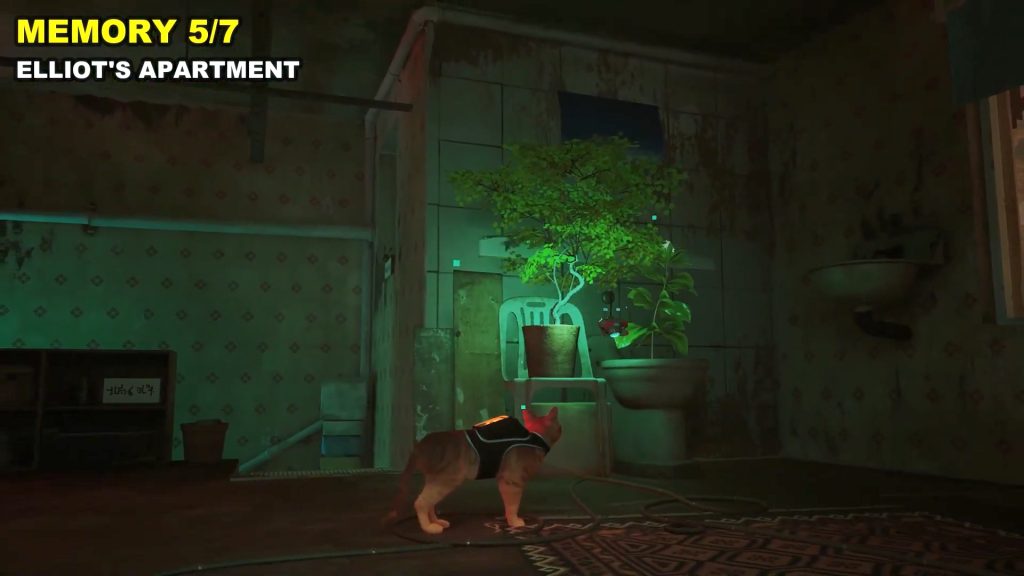 Memory 6/7
Go down the alleyway past the Super Spirit laundromat. At the end of the alleyway go up the stairs. You will find large writing on the wall that reads RIP Humans. Interact with this wall to collect the memory.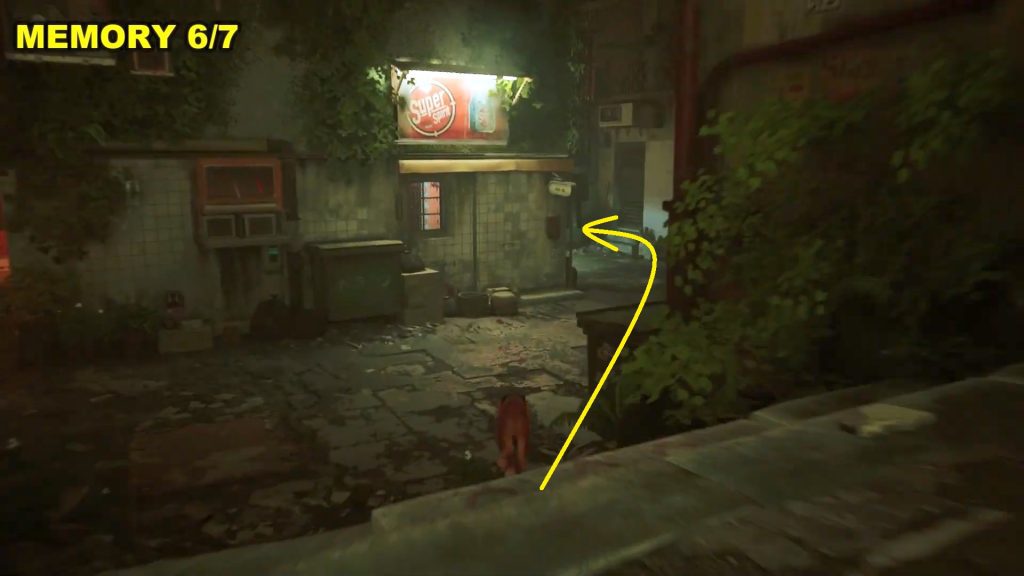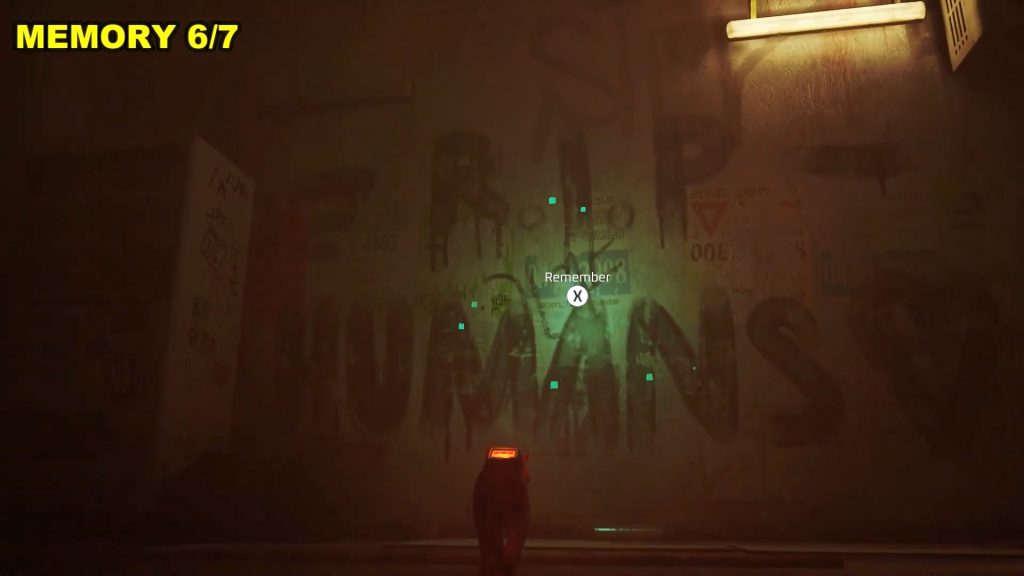 Memory 7/7
This memory is inside Momo's apartment. You can enter the apartment via the balcony with the large yellow neo sign. Use the air conditioning units on the Super Spirit Laundry side of the building to climb to the roof.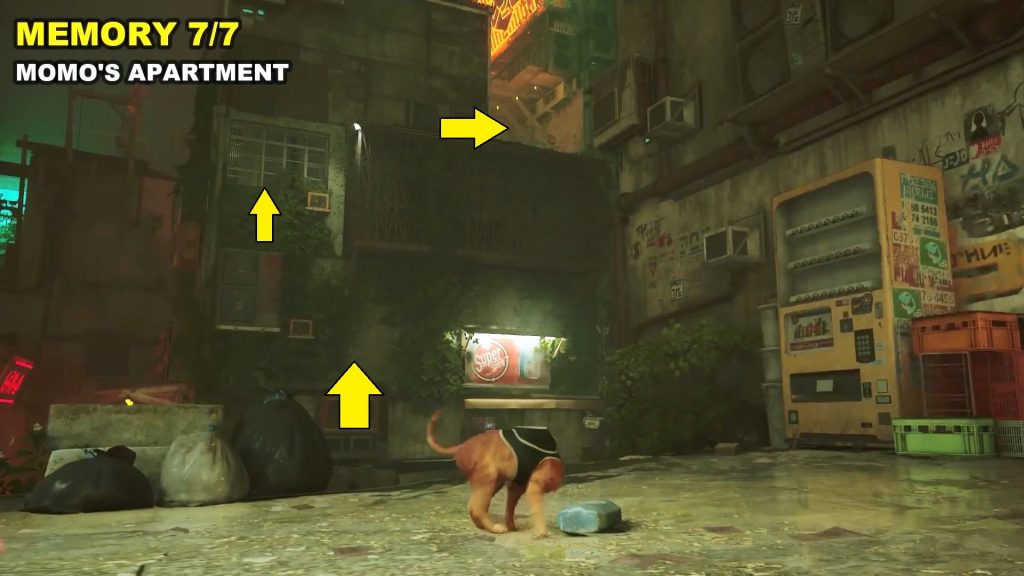 After passing Vapora and Mito, leap onto the building across the alleyway.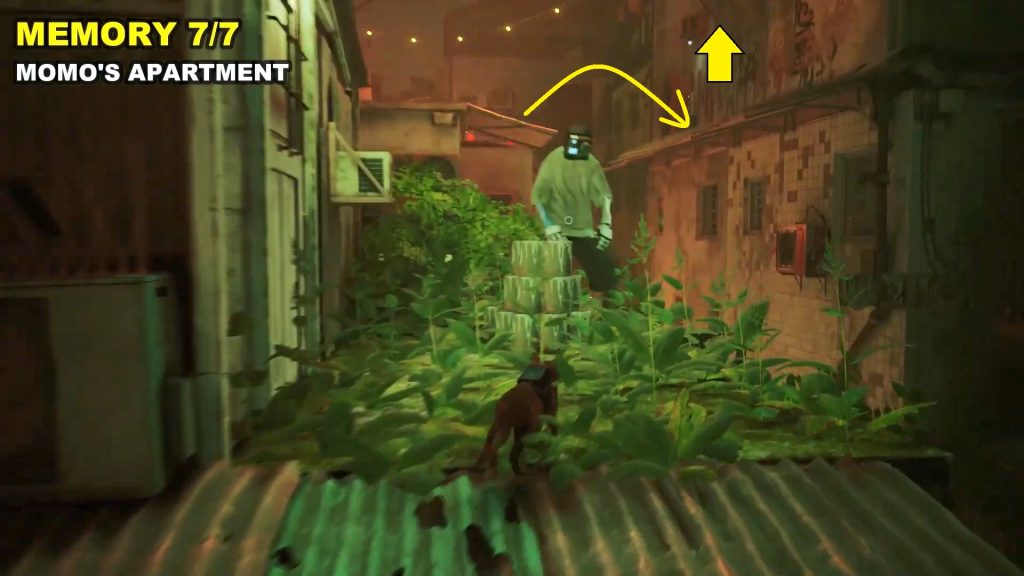 Head inside and find a big TV and interact with it to unlock the last memory.
---