This guide shows the location of all Nornir Chests and how to solve the puzzles to open these chests in The Veiled Passage area of the Vanaheim Region in God of War Ragnarok.
---
The Veiled Passage Nornir Chest Puzzle Solution
The chest is at the location shown in the picture below. From the marked location, go left and you will find the chest on the right side as shown in the pictures below. To unlock the chest, you will have to destroy three seals at once.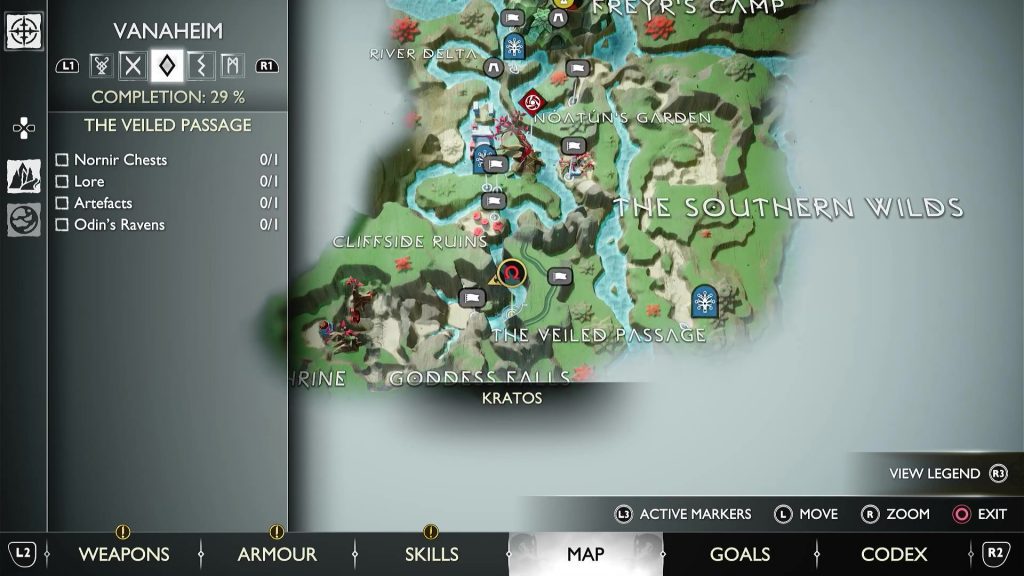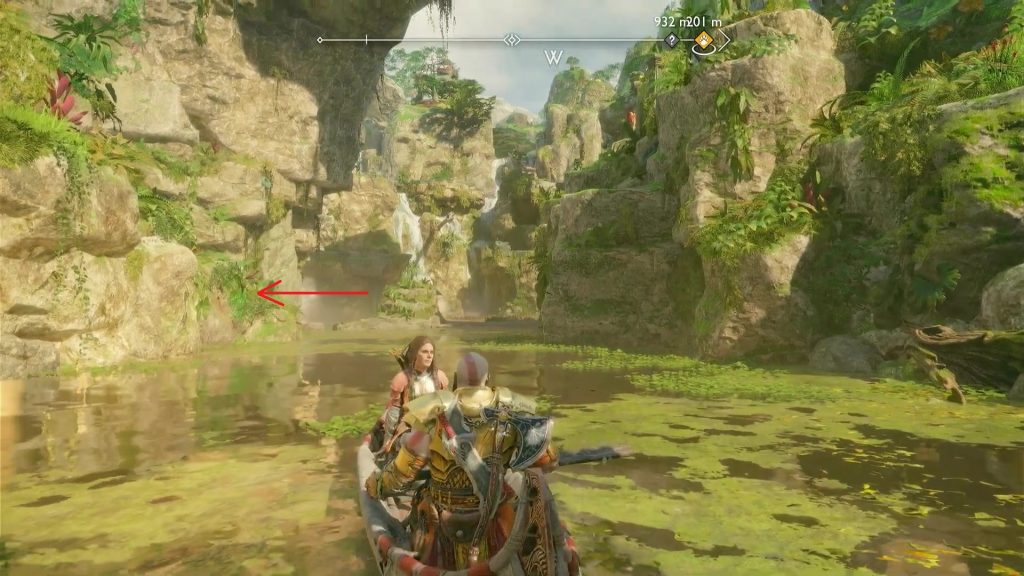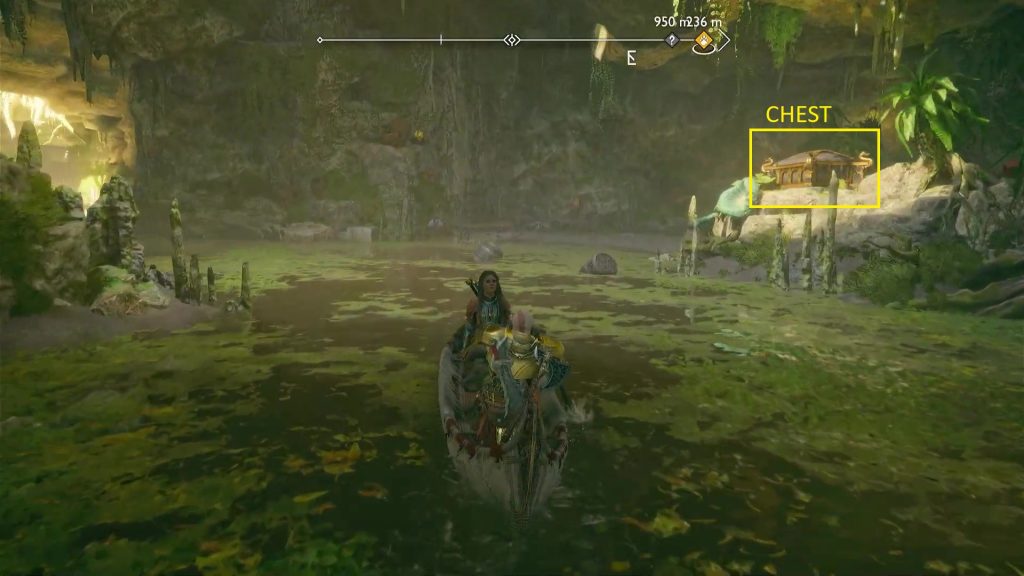 The seals are on the wall opposite the chest as shown in the picture below. Seal #1 is behind some vines. To destroy the vines, turn around and collect a grenade from the corner as shown in the second picture below. Then shoot a purple arrow at the vines. Now throw a grenade at it to burn the vines as shown in the third picture below.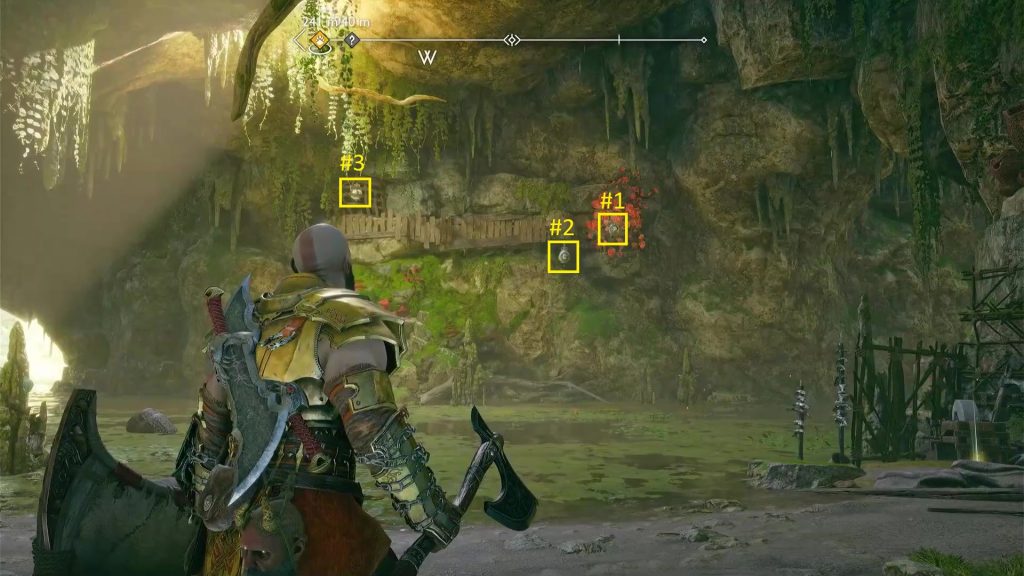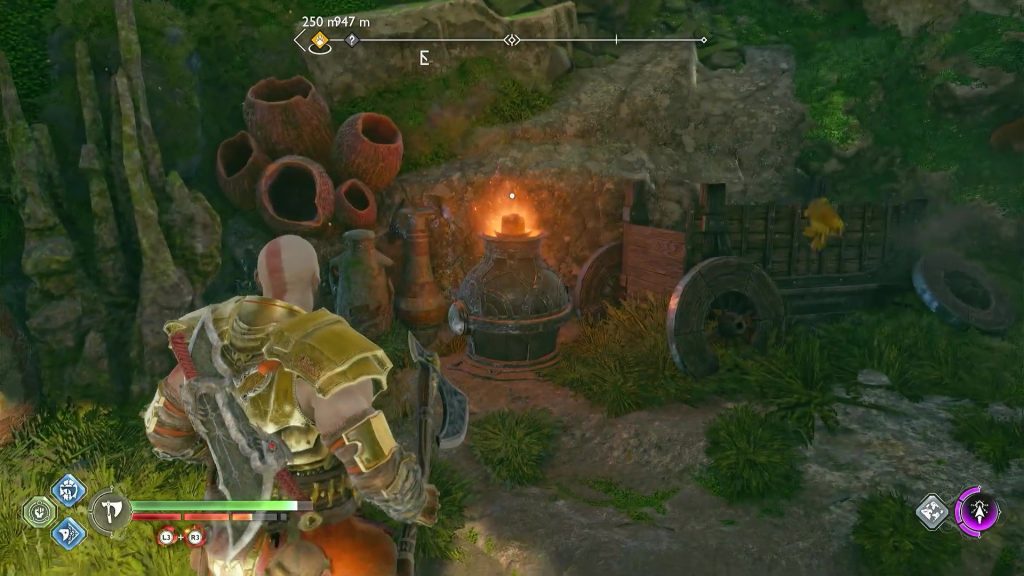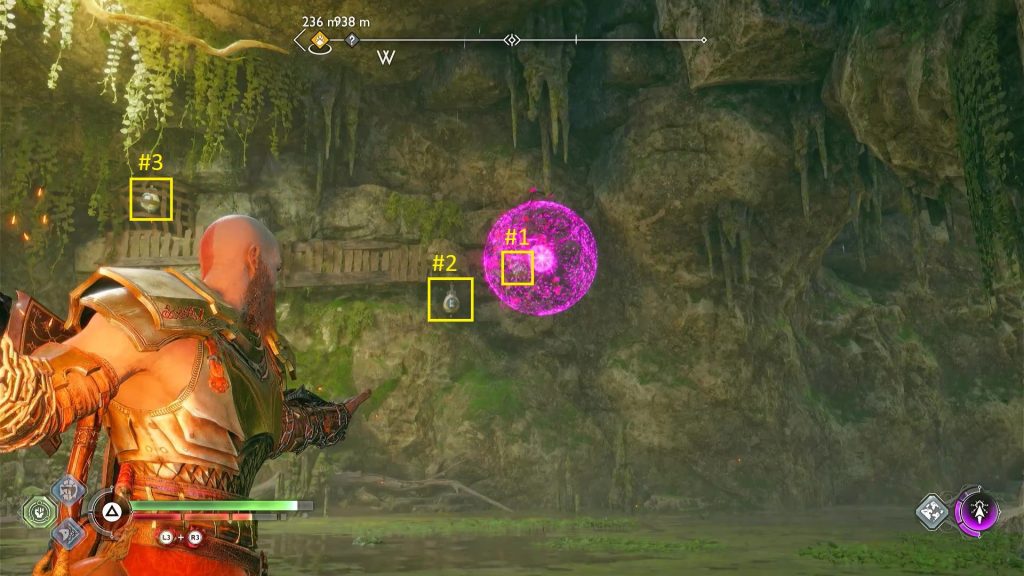 Now shoot purple arrows between the three seals as shown in the picture below. Then throw a grenade at them to destroy the seals. This will unlock the chest. The path to the chest is blocked with golden debris. Destroy the debris with the grenade. Then open the chest to get an Idunn Apple.